The stories we're following to start the season.
The 2022 disc golf season is finally here! The top professional players are warming up in the Nevada sunshine as the Las Vegas Challenge, the first stop on the 2022 Disc Golf Pro Tour, kicks off the touring season tomorrow.
Inside, we look at the stories that will define the next nine months!
PDGA/DGPT Unification: Tour Cards, Playoffs, and Media, Oh My!
In some ways, it's remarkable how quickly the Disc Golf Pro Tour has gone from a shaky foundation to being the only game in town, with all the North American players and even top European athletes planning their seasons around it.
In the offseason, the PDGA ceded control of the professional side of the game to the DGPT, folding the long-standing National Tour into a single, unified Disc Golf Pro Tour. And the professionalization has been happening fast. Top players from 2021 (plus some European and other exemptions) get a slew of benefits as a Tour Card holder. The Pro Tour sold its media rights to post-production teams for hundreds of thousands of dollars. Minimum added cash is going ever higher.
And the season structure is getting more clearly defined as well. Now, Majors earn players DGPT points, too, and everything funnels into a multi-tournament playoff structure that whittles the field down from 150 at Green Mountain Championships to 96 at the MVP Open to 48 at the DGPT Championship, a model loosely modeled around the PGA Tour's FedEx Cup.
The DGPT is borrowing another concept from other professional sports: the play-in tournament. Major League Baseball recently added a Wild Card play-in game; the NBA also introduced two 4-team play-in tournaments to set its 16-team bracket last year. This year, the DGPT will offer six players in both MPO and FPO the chance to earn the final two spots in the Tour Championship: the next two players in the standings, then any players that won an Elite Series event or Major but didn't directly qualify for the Tour Championship, and then any additional slots allocated to the next players in the standings.
All together, it stands as an inflection point in pro disc golf history, a changing power balance and new focus at the elite end of the sport.
– Charlie Eisenhood
Is this the Year of the Dark Horse?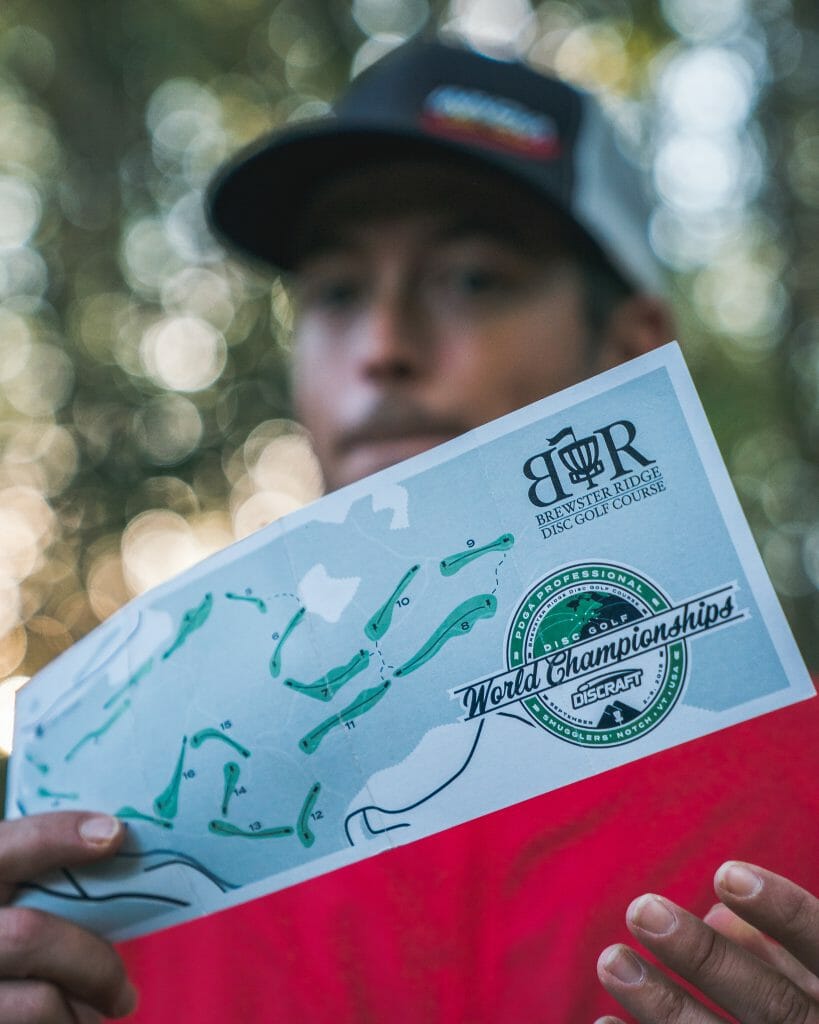 I first met Gregg Barsby in the car park at Delaveaga prior to the Pro Worlds in 2011. He approached me while I was flipping through racks of discs at the fly-mart and said, "hey man, I've got a few discs in the car to sell, they'll be cheaper." I followed the future world champ back to a little wagon-style car with its best years well behind it, by a decade or more. In the back was a jumble of clothes, a sleeping bag, and boxes of discs. Barsby's tour included 31 tournaments that year. He would finish 16th that week in Santa Cruz and earn $575 in prize money on his way to $11,923 for the year. The few discs he sold me and anyone else would have supplemented that prize money, but I had to assume that he attended those 31 tournaments through a combination of sleeping in that car, couch surfing, and the kindness of strangers. If you talk with any pro about touring in those years, they make it sound like a lot of fun. But it's not an ideal environment for peak athletic performance.
In the past half decade, the sport's top players have begun to leave that lifestyle behind. Some travel with managers, they either fly-in and out of events, staying in quality accommodation, or travel in mobile homes that would make any van-life YouTuber envious. There are still a few zeros less in their paychecks than those of tennis players or golfers, but, in recent times, our handful of top performers have had a similar touring lifestyle to other pro athletes. This year, they will be joined by quite a few more.
As the increase in prize purses and sponsorship money trickles down to the second and third tiers of the sport, many other disc golfers are leaving the ramen noodles, Walmart carparks, and austere lifestyle behind to embrace a level of preparation that matches the very best in the game. Even a one percent improvement is the difference between being on the podium and not over a 72-hole tournament. I sense that the tide is rising right across the sport.
I wonder which players, then, will take the opportunity and become 2022's dark horse? It might be Bradley Williams, who has been working hard in his offseason, especially on his putting stroke. Or will Ezra Aderhold break though? Maybe Missy Gannon will build on her stunning win in the DGPT Championship and carry that form through 2022? Or what about Gannon's podium mate from that tournament Nathan Queen, who spent some of his winnings on some rolling tour hardware. Matt Orum will be touring full time this year (though he's currently out for this weekend after getting his appendix removed). Has Madison Walker put her injuries behind her? Maybe Holly Finley will continue her relentless drive to the top?
What about the Europeans? Will Linus Carlsson or Eveliina Salonen show us that the game over there has grown in isolation and leapfrogged the US?
This list could go on, but the odds are that 2022's dark horse won't be on it. Gregg Barsby himself was a dark horse in 2018 when he won the World Championships. That's the thing about dark horses: they always surprise you.
– Kingsley Flett
The Europeans Are Back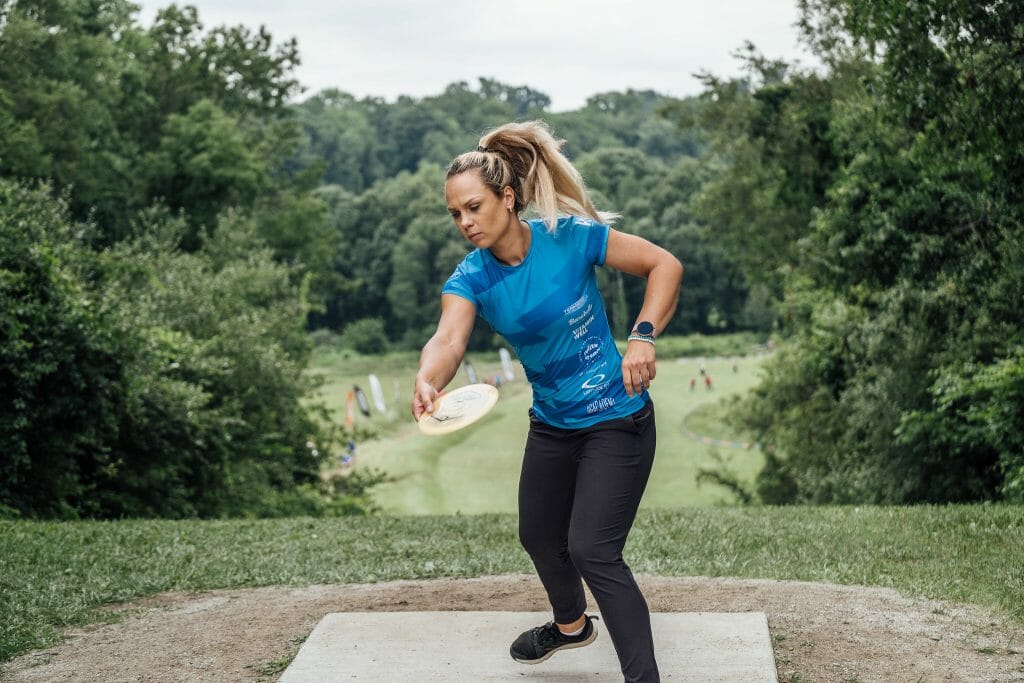 No need for a blurb here when we've got an entire series about the return of European disc golf to the world stage. Things get off to quite the start with the FPO feature card in round one of Las Vegas Challenge tomorrow: the top four highest-rated women in the world — Paige Pierce, Kristin Tattar, Eveliina Salonen, and Henna Blomross — will tee off on the same card. It's the highest-rated FPO card in disc golf history. Really.
– Charlie Eisenhood
Power Players
Unfettered, infinite, and totally ethical growth is what capitalism is all about, but what is disc golf capitalism all about?
In recent years, we have seen a transition occur in the power dynamics between players and their manufacturers. Before 2019 or so, manufacturers were clearly in the driver's seat when it came to the business side of the game. Players simply couldn't support themselves on tour without their manufacturer sponsors who provided a stipend, gas money, plastic, and winnings bonuses. There were only a handful of companies involved in professional disc golf, and because of this, they dominated a relatively small market and could dictate the terms of their support without much consequence.
That has changed dramatically. At least at the top levels of the game, players are more valuable to a manufacturing company than the other way around. If the Luna was released as a regular putter in the existing Discraft lineup, would it have been as much of a cash cow? Probably not. Slap McBeth branding on it, and you have a major hit. MVP discs had a cult following but not a huge share of the market or conversation, then James Conrad makes The Shot and they sell more plastic in a couple days than they had over the course of the entire previous year. The PDGA tried to set up a new major with a new format, then the players complained and the PDGA backtracked and capitulated to the players' demand for a more traditional format.
It seems right now that disc golf capitalism is perhaps a little more Marxian than we realized, where labor (the players) are indeed entitled to and obtaining the fruits of their labor. Fans will spend money on discs and merch, not because they necessarily need the product itself, but because they want to support their favorite player. Whether the plastic is molded in Michigan or California doesn't really matter to many, but supporting an individual player does matter to fans.
Players and companies who have understood the paradigm shift have been the most successful over the past couple of years, Discraft is the perfect example. In their ads we see Brodie Smith, Paul McBeth, and Paige Pierce in the warehouse, with nary a mention of the actual product. They have been extremely successful in recent years. Innova has let players walk rather than pay them, and their advertising tends to be very product forward. Could they see some sales slippage?
In 2022, there will be new discs released, new merch to buy, new gizmos and gadgets to stuff your bag with, and you will purchase it not because it's a DD product or a Prodigy doodad. You'll buy it because you want to support Kona Panis and you like Kevin Jones.
– Chris Wiklund
#ContractYearCalvin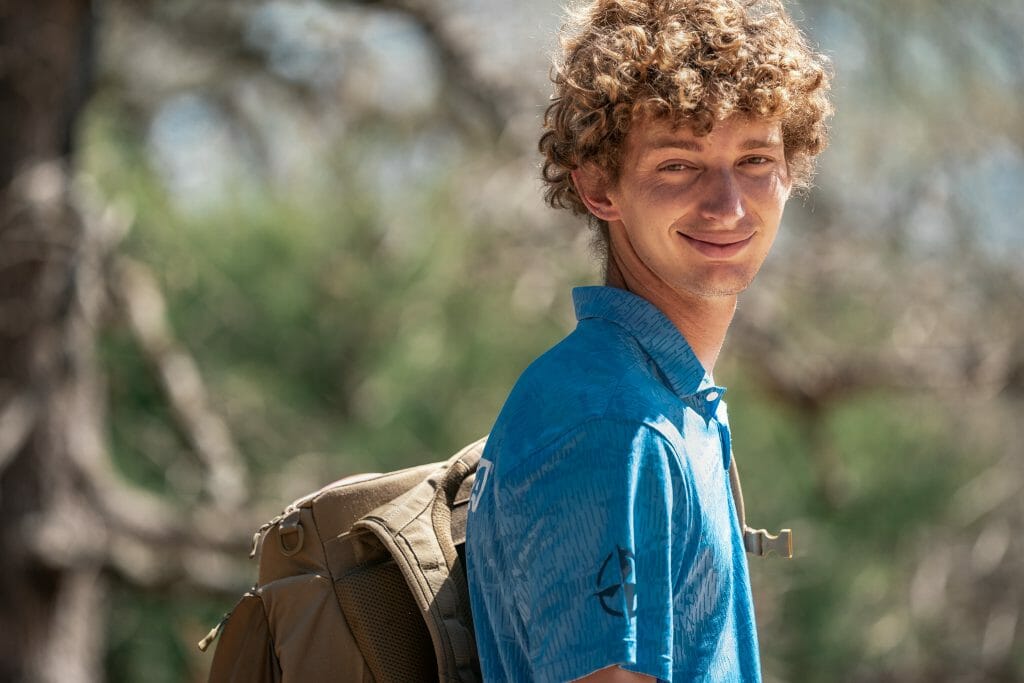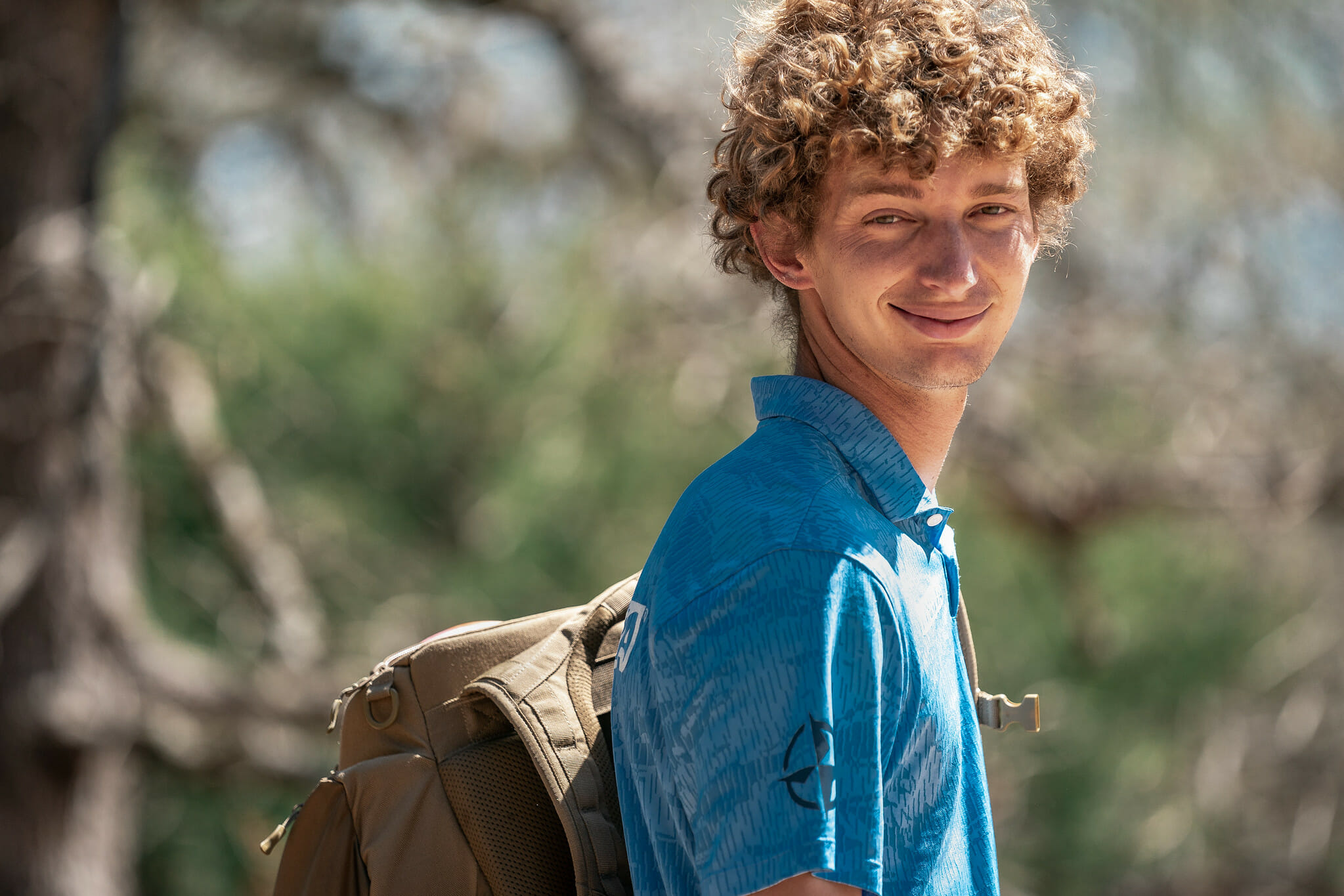 Let's take a look at the top five rated players in the world: Ricky Wysocki, Eagle McMahon, Paul McBeth, Calvin Heimburg, and Chris Dickerson.
Paul got paid. Ricky got paid. We don't know how much Eagle gets paid, but he's definitely getting paid. Chris Dickerson just bounced from Prodigy so that he can get paid (a Buzzzworthy offseason, no doubt). Further down the ratings leaderboard, Kevin Jones got paid.
Now it's Calvin's turn to get paid. Heading into the final season of his current contract with Innova, he's surely doing just fine for himself, but, if he has a great season, he is going to have some serious suitors in the 2022 offseason. He knows this. The effort going into his social media has picked up quite a bit in recent months, and his game looks sharp: he was the standout player at the All-Star Weekend two weeks ago, showing off his powerful distance in the skills challenge and then finishing first (and beating Eagle) in the singles round.
He's been one of the best players on tour for two years now, but his 2021 performance was a bit down compared to 2020. Take a look at his stats from the last two years: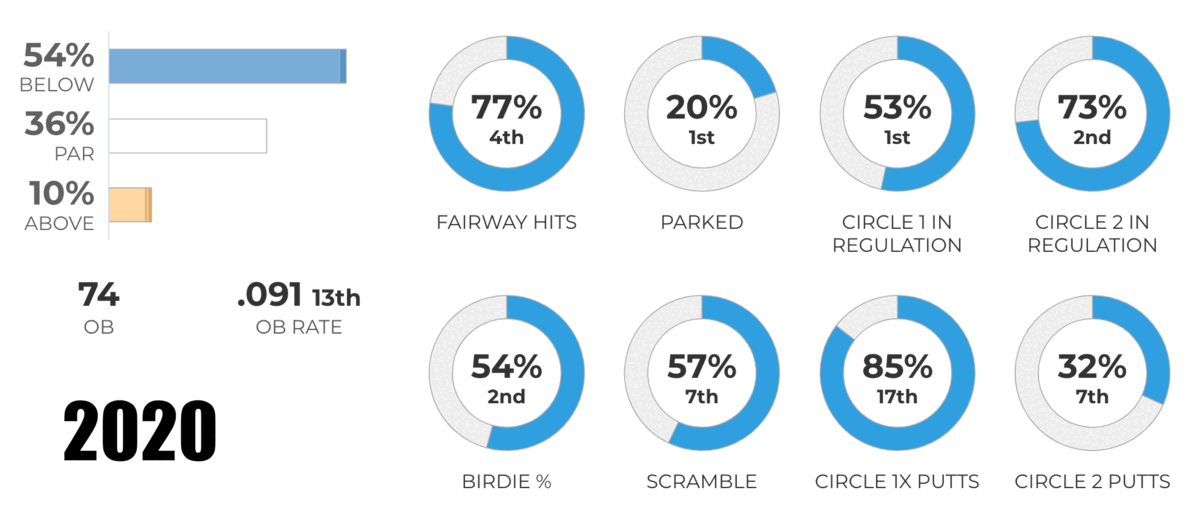 There's the obvious caveat that there were a lot more tournaments on a lot more course in 2021 than in 2020, but you can still see the slight percentage reduction in performance across categories (and relative rankings).
Could a contract year be just the ticket to push Calvin to new highs? You could hardly ask for more motivation heading into a season.
– Charlie Eisenhood
FPO Players to Watch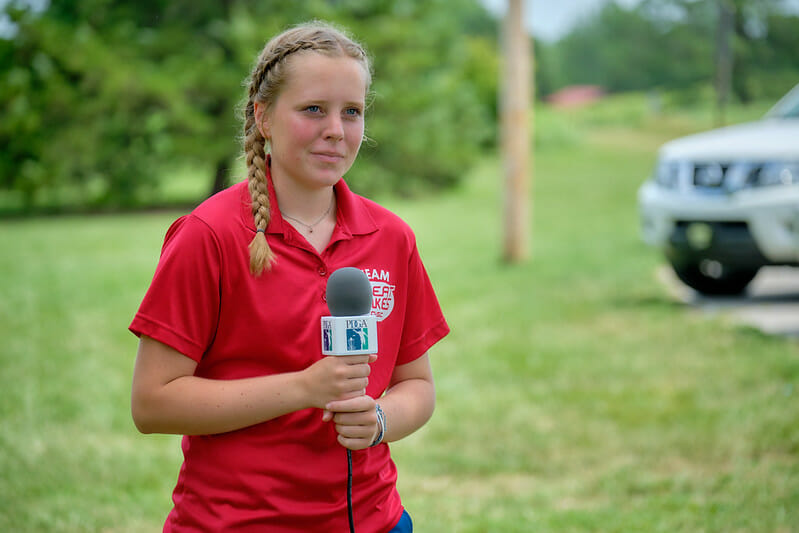 We spend a lot of time evaluating which players in the bottom half of the top 25 will elevate their status and challenge the stalwarts in the top 10. I want to highlight a few players I'm watching to break into the top 25 in 2022.
Let's start with Holyn Handley and Stacie Hass, the latter my way-too-early frontrunner for DGPT Rookie of the Year Handley would be on my shortlist, too, but she is ineligible after playing four Elite Series/Majors in 2021. Hass was runner-up at Junior Worlds in 2021, and has since raised her rating 27 points to 912. Roll back the tape on the 2021 CCR Open—the kid can bomb. She also converted 76% of her C1X putts in her six UDisc rounds last year. Both are planning extensive U.S. tours.
I'm also keeping an eye on Leah Tsinajinnie. 2022 will be her second full season on tour. It would not surprise me to see her break into the 900-club before the Champions Cup. The ultimate frisbee convert finished 30th in DGPT points and 25th in PDGA NT points last year. Norwegian Lykke Lorentzen plans to visit the states several times this year in addition to playing on the European circuit. Lorentzen was my pick for Breakout Player of the Year in 2020 before the pandemic shut down international travel. Her work ethic is strong, and she spends just as much time in the gym as she does in the field.
Finally, Estonian Keiti Tätte will make her stateside debut this year (though she won't debut at LVC as planned due to illness). She'll be in good company, touring with Kristin Tattar and Silver Lätt. If somehow you haven't seen her long throw-in for birdie at the European Disc Golf Championship, do yourself a favor and check it out. Based on her 937 rating, she is tied for 25th best in the world with Juliana Korver, Ella Hansen, and Alex Benson.
– Patrick Aubyrn
Brodie v. Stokely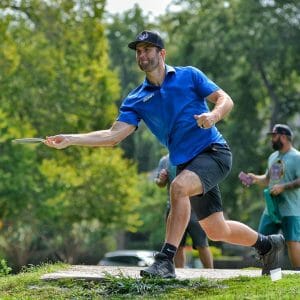 Last year in our season preview, I set the over/under line for Brodie Smith's ratings increase at 1015. He started the 2021 season at 999. He was able to eclipse that number and finished 2021 with a 1017 player rating, where he currently sits to start the 2022 season.
I believe Brodie is still at a point where fans consider him a new player and new to the tour. He was determined to not just be another celebrity or athlete that plays disc golf but to be thought of as a professional disc golfer and that alone. The transition took time but seems to have come to fruition.
As Brodie starts his third year on tour, a veteran of the sport, Scott Stokely, starts his very first year on the Disc Golf Pro Tour. Stokely has been playing in the Men's Open division longer than Brodie has been alive but has not played in anything higher than a B-Tier in the open division since 2016. He was once rated in the 1020s with his all-time high at 1023.
Stokley is currently rated 992, and he has been in that general neighborhood for most of the last 15 years, with a few peaks around 1010. He has not been rated as high as Brodie is now since the year 2000.
So the question. Who will have a greater ratings jump in 2022: Brodie Smith or Scott Stokely? Secondary questions would be who will have the higher average finish at shared events? And who will have the highest single finish out of all the events they both play?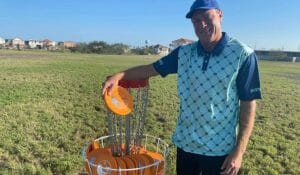 They are both currently signed up to play 11+ events with six in common, both starting in Vegas with the season opener this weekend. I'm sure more will be added for both players as further phases of the DGPT open up.
If I was setting over /unders for each player I would say:
Brodie Smith: 1025
Scott Stokely: 1010
My thinking is that it should be much easier (and faster) for Stokley to bump his rating higher with a 992 starting point, and Brodie is just now reaching that 1020 log jam of players. Getting to that 1025+ region is a different tier in the sport.
Perhaps the question on even more people's minds: who will win more skins? Both Brodie and Stokely will be playing in the big money skins match at Eagle's Crossing in April, with at least $11,800 on the line. They're going up against Calvin Heimburg and Eagle McMahon. Maybe the question is whether they will win any skins at all.
– Darren LeMay
Load Management
The idea of "load management" was popularized by the NBA in the last few years as teams and players started to change how they prioritize the grind of the regular season against the possibility of being healthier and having more energy for the playoffs. Increasingly, players take games off for no reason other than getting some additional rest. This idea was already common in some other sports, such as baseball, where starting pitchers only take the field every fifth game because pitching is so taxing on their throwing arm.
This year has already started with a significant story around load management focused on Eagle McMahon and the health of his right shoulder. He hurt it last October, right before the DGPT Championship, and has been rehabbing it since. Months later, he says his backhand is pain-free, but he's still not fully comfortable throwing forehands. Two weeks ago at the All-Star preseason event, he showcased a lefty backhand that was a better replacement for his forehand than most of us expected, and he's also adjusted his tournament schedule to skip the Texas swing, which features courses that require a lot of forehands. His shoulder issues follow after his Discmania teammate, Simon Lizotte, had an elbow injury that first took him out over a year ago and is still affecting his shot selection.
As we see the calendar get packed more and more tightly with tournaments, including a full European swing, it will be interesting to see if load management gains popularity in disc golf circles and which players cite it as part of their decisions about which tournaments to attend — and which shots to throw.
– Ben Murphy
The Big Switch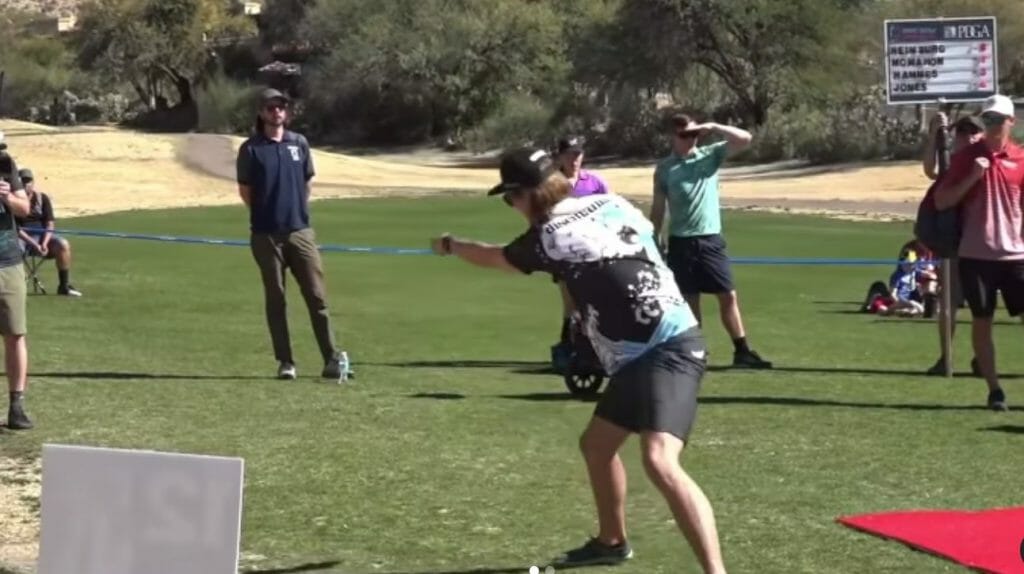 Speaking of that lefty backhand, one of the most talked about shots at the 2022 All Star Weekend was Eagle McMahon's 360-foot park job on hole 12. Normally no one would notice Eagle parking an average par 3, but he threw it left-handed and brought gasps of surprise from DGN commentators Nate Doss and Terry Miller. Eagle is also not the only player experimenting with throwing backhands on both sides. Bradley Williams has also been developing his left-handed backhand during the off-season (nicknamed "Fritz") and has shown its increasing effectiveness on his social media.
This might just be a way for players who are injured to be able to rest their elbows and shoulders from the stress of a power forehand, but it could also be a sign of a future approach to the game. With the difficulty many golfers have found in getting pro distance from their forehand and the injuries that some players with cannon forehands have suffered, is there a chance that "switch throwers" are going to become a thing in disc golf?
Backhand throws generate more spin (hence more distance) than forehands, so there's a tangible reason for players to try to develop a backhand on both sides. Don't expect a sudden sea change amongst current touring pros, but the young players still learning the game? They might have reason to start getting that off-hand field work working.
– Steve Andrews
Live Coverage: More Split Streams in 2022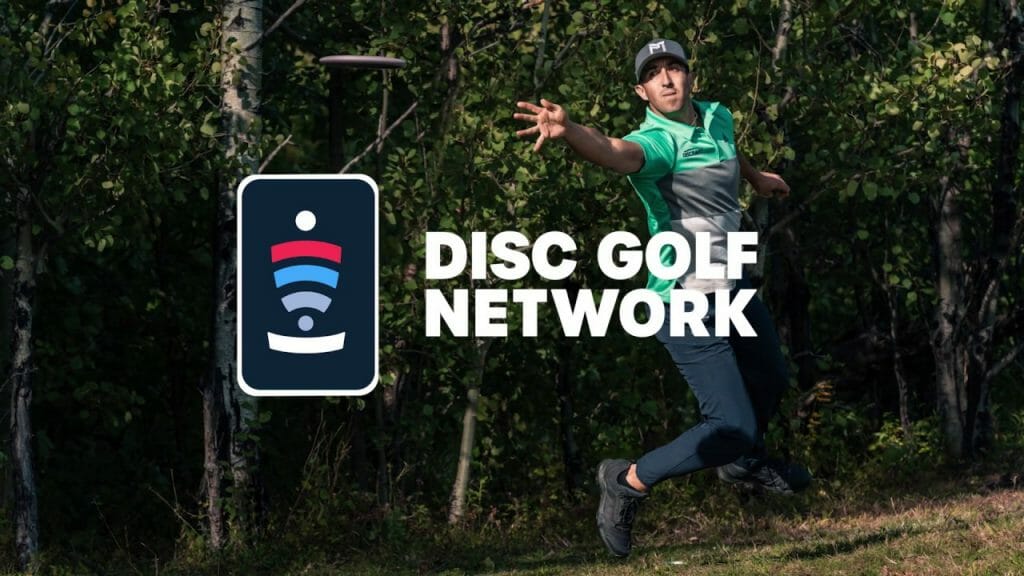 Based on public statements from Jeff Spring and chatter I'm hearing behind the scenes, it looks like we will see more split streams for MPO and FPO this year. Recall last season the women teed off after the men most of the time, meaning the beginning of their round overlapped with the end of MPO. This approach was, in part, an earnest attempt to increase FPO viewership. The DGPT and DGN banked on retaining MPO viewers for the final nine holes or so of FPO; however, the tradeoff was that viewers interested primarily in watching FPO missed roughly 50% of that coverage.
At LVC, we're seeing the first evidence that the Pro Tour will prioritize splitting the streams this season. That brings us back to the previous model, which had the women on the course first. In Vegas, the first FPO card is going out at 7:00 AM local time with the feature cards teeing off at 8:44 AM and 9:00 AM. As someone who often watches the women's coverage to the exclusion of the open division, I applaud the change. I am certain the women's field writ large enjoyed the afternoon tee times: for one thing, it usually meant better weather (remember that cold and snowy Jonesboro Open round from 2018?), but arranging tournament schedules to facilitate uninterrupted coverage of the FPO division is the right move on balance. Women's disc golf is compelling in its own right without having to ride the men's coattails.
On a related note: does this mean Catrina Allen has an early season advantage? Famous for rising in the five o'clock hour to hit the gym, the A.M. tee times won't necessitate changing her alarm. I expect many of her competitors may take some time to adjust to the early wakeup call. The Europeans might also enjoy the early starts, as it will be the middle of the afternoon across the Atlantic.
– Patrick Aubyrn
Is Drew Gibson's Play Style Sustainable?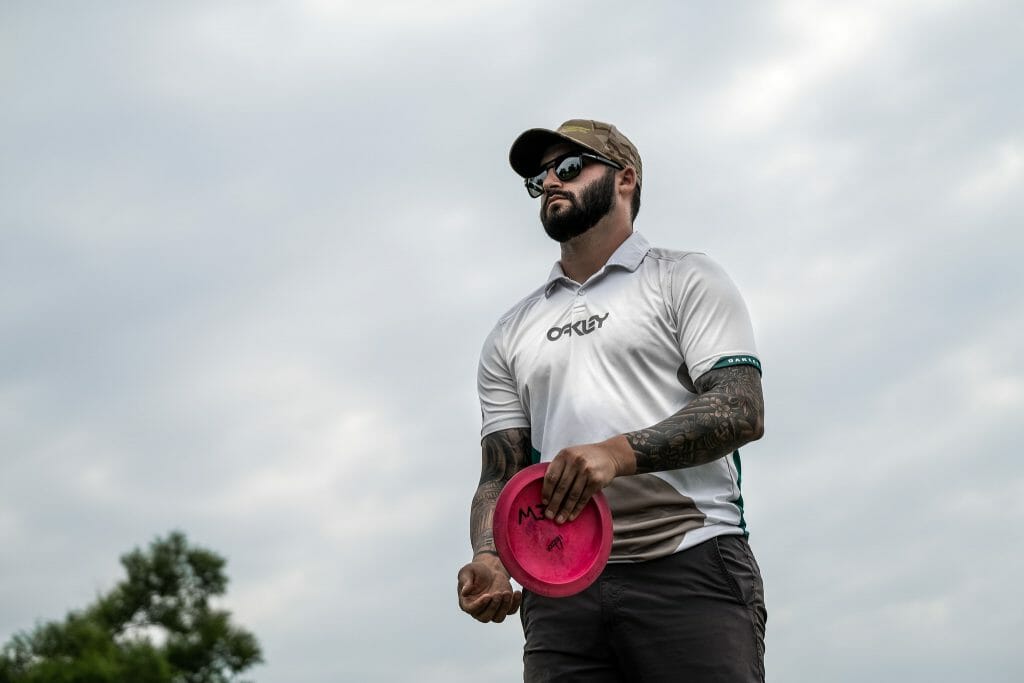 Gibson ended the season with a significant bang, threatening for wins at the DGPT Championship, USDGC, and Idlewild during the back end of the season. Additionally, he flashed a more dynamic putting game, even if you take away his supernova-hot run to keep pace with Nathan Queen in Charlotte.
Gibson may be the best midrange thrower in the game, but his audacious play style flies in the face of how others might play if their strongest asset was their midrange game. Gibson finished the season 96th in OB percentage, and frequently displayed no fear in putting himself in tough positions so long as he was also getting strokes on holes few others were touching. This led to highs and lows: for every Pro Tour Championship, there was a GMC, where he finished T-71st. It will be interesting to see if the putting strength continues, and if Drew's brash, DeChambeau-esque strategy will pay dividends.
– Cam Guidry
Velediaz Ascendent?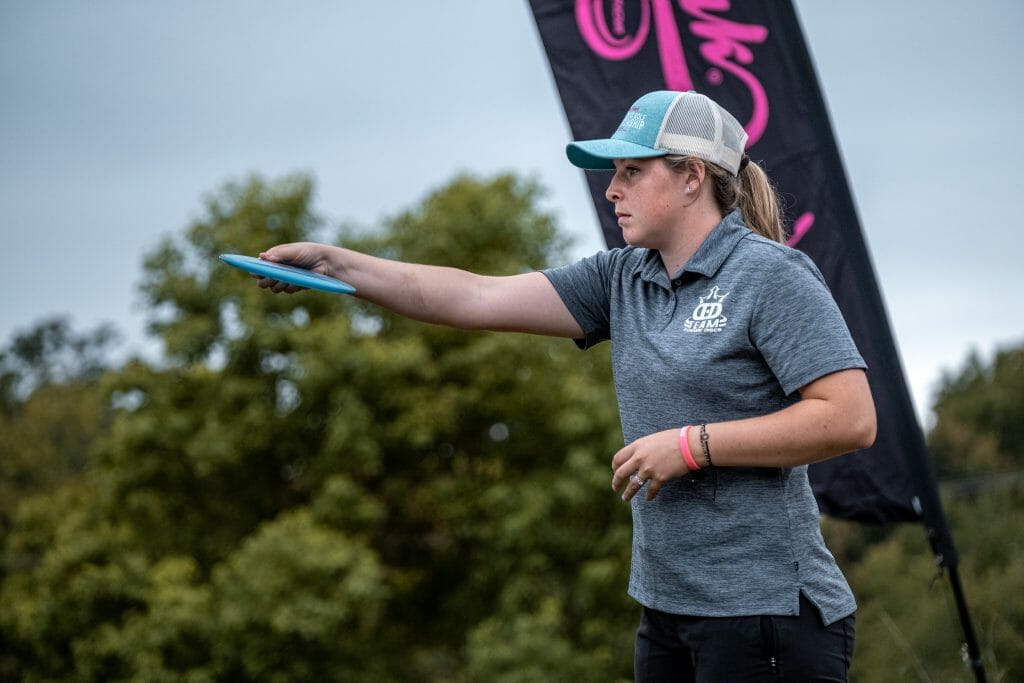 Dynamic Discs announced Macie Velediaz's one-year extension two weeks before revealing marquee signees Kona Panis and Valerie Mandujano. It feels like she's been lost in the shuffle somewhat following those later announcements, but don't sleep on her. Of the three, Mandujano boasts the highest rating at 950 with Panis clocking in a point shy at 949, but Velediaz is not far behind at 942. She only played six Elite Series tournaments in 2021 and finished in the top 10 four times: third place at the Dynamic Discs Open and the Music City Open, fourth at the Jonesboro Open, and seventh at the Throw Pink Championship. The Tennessean also boasted the fifth highest birdie rate in 2021 per UDisc statistics and was top six in all driving categories. If she can shore up her short game and bring down her OB rate, her stature will rise quickly. I want to see her raise her C1X putting percentage by 5% up to 67% (see: Eveliina Salonen, Maria Oliva, and Kristin Tattar) and lower her OB rate by 1.5% to around 11% (see: Valerie Mandujano, Ohn Scoggins, Ellen Widboom).
Velediaz seems unfazed by the limelight in her press appearances, but one can't help but think those numbers will improve with more time on tour, which should increase her comfort in high pressure situations and on coverage. Her 2022 tour schedule includes all of the US Majors, nine DGPT stops, and two Silver Series, more than double last year's slate.
– Patrick Aubyrn
What Will Ricky Wysocki Be Bagging?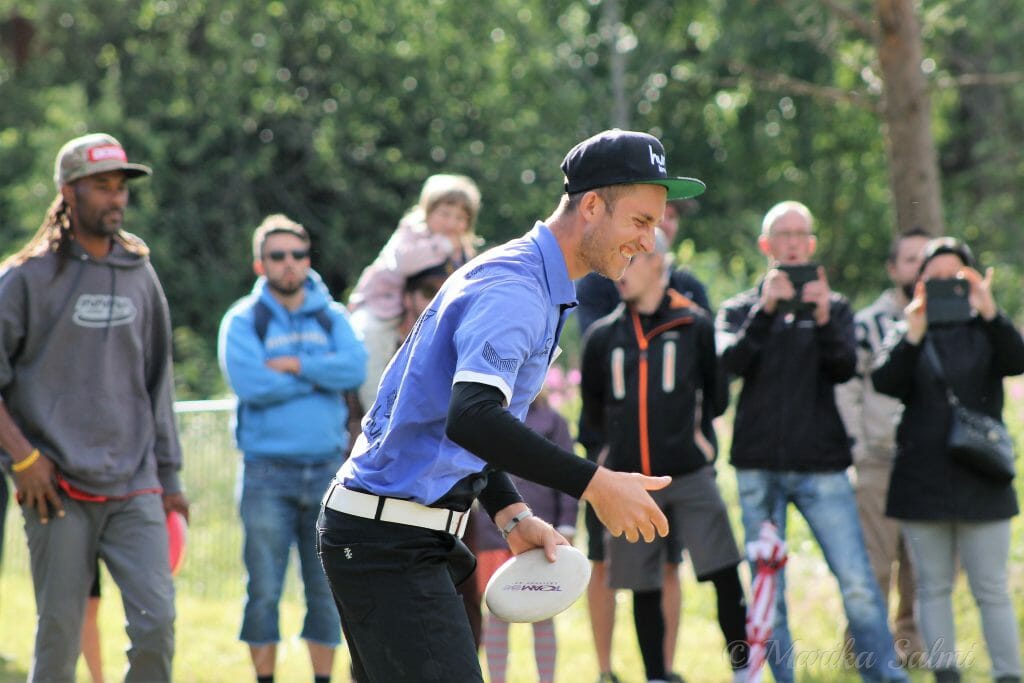 In The Bag videos may serve as an engagement machine for pros, but with so many players making a big switch this year, they'll likely hold more water than normal when it comes to predicting the 2022 season. How Catrina Allen replaces her F7 or Dickerson his FX-2 both are interesting questions, but, for my money, I want to see how Ricky Wysocki's bag shakes out after his move to Dynamic Discs. With two world titles under his belt with Trilogy, it's likely that he has some old favorites he's excited to dust off. However, there's so much more to explore in the Trilogy lineups than when he last represented them. Harp vs. Slammer, Defender vs. Rive — we saw Ricky reach for the less heralded Innova Whale last season in big moments, what will he settle on for his putting putter in 2022?
Wysocki was a cut above in 2021, and while I'm a firm believer of archer over arrows, it's still a focal point of at least the early stretch of the season. He talks about his plan for Las Vegas Challenge in today's Upshot Interview Series.
– Cam Guidry
The "Grassroute" or Commercial Takeoff?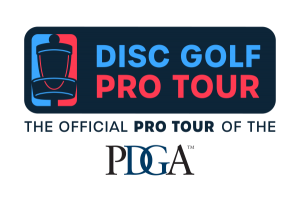 For as long as disc golf has been around, it has had a well-deserved underground, grassroots reputation, but since its inception as an organized sport, it has also been a commercial venture. After all, the DGA and PDGA were founded by a department head of a 1960s toy company. Until the last two years, the spread of elite competitive disc golf has largely been in pockets around the United States and Northern and Eastern Europe with a national and international tour to connect everyone in the Frisbee Family diaspora.
The 2021 COVID outdoor sports boom brought exponential growth for disc golf on a level unheard of in the sport's history, and the Disc Golf Pro Tour capitalized on several broadcast opportunities, but the last two years wasn't without friction. The PDGA is a slow-moving machine by nature, as a non-profit with a board of directors elected by the player base, and was roundly criticized for poor handling of National Tour tournaments and Majors compared to DGPT stops, but elite tournaments will now be operating under the proven methods of the for-profit Pro Tour.
There has always been a push and pull between the sport's executive level and the local player/organizer base. The grassroots nature of disc golf's growth over the last 50 years is at a turning point with the tour unifying under the DGPT banner and more eyes on the sport than ever. The DGPT is still working out some kinks in their processes, but it is now the biggest growth engine disc golf has seen since Headrick's network of regional pros. Disc golf's elite players will enjoy a higher level of tournament administration proven by the DGPT in the past two years, but does this signal a larger move away from the grassroots spirit that brought many into the sport where top pros are easily accessible to and, in some cases, rely on fans to bolster their bags with out-of-stock discs?
Will the influx of new players who are often unaware of disc golf's history change the culture of the game writ large? The 2022 season will be a bellwether for how much of disc golf's grassroots kinship is sacrificed in the name of growth, and what influences will remain from the tight-knit group born of the PDGA's transition from a profit-focused business to a player-run non-profit.
– Gabe LaBounty
The Next Rookies of The Year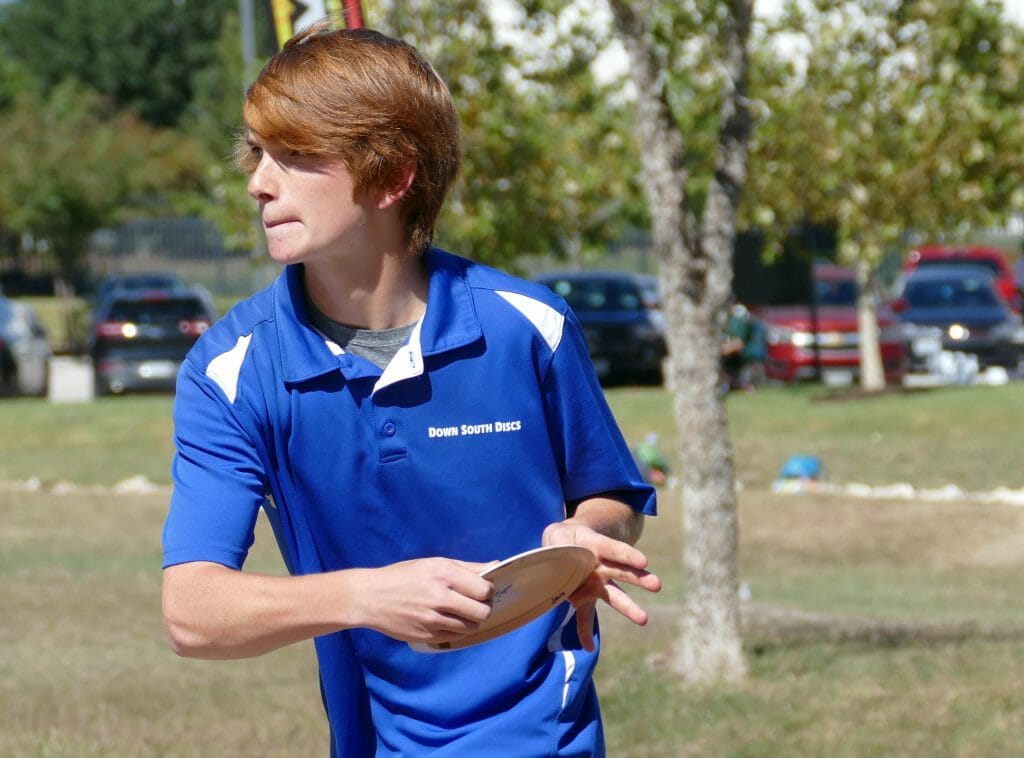 5-time world champion Juliana Korver raised eyebrows when she won the 2021 DGPT Rookie of The Year award. So much so that the DGPT felt they needed to change the qualification rules. Under the new rules, the DGPT Rookie of the Year will go to the MPO and FPO players with the highest point total who has not played in more than three DGPT Elite Series, National Tour, or Major tournaments in a single previous season. Players who have competed in two or more Majors in a single previous season are also ineligible.
These new rules narrow the field of which players are most likely to win the DGPT ROY in 2022. The more events a player attends, the more chances they have to amass the tour points needed to win, so the first place to look for contenders is this list of tour card recipients. Of the 84 men and 37 women who were able to get tour cards, I counted only seven players that would qualify for Rookie of the Year. In MPO, those players were Micah Groth, Issac Robinson, Kristo Raik, Lauri Lehtinen, and 2021 European Disc Golf Champion Niklas Anttila. For FPO, I found Aria Castruita and Keiti Tätte.
There is still a good chance someone without a Tour Card can place high enough at DGPT and Major events to win ROY. For example, 1035-rated Linus Carlsson does not have a tour card yet announced a pretty extensive tour in the US for the early part of 2022 and said the DGPT (and Majors) are his focus. Another contendor for ROY, Iceland's Blær Örn Ásgeirsson, told me he had already registered for many of the early season tournaments before the tour card became available.
While the Europeans are probably the favorites to win the MPO Rookie of the Year award, perhaps a young American can follow the Gannon Buhr path to stardom. Buhr, the 2019 PDGA Junior World Championship, took the pro tour by storm in 2021 en route to his ROTY award. Micah Groth seems like a good candidate after his win at the 2021 NADGT-National Championship and third-place showing at PDGA Junior Worlds. On the FPO side, Aria Castruita has a very promising future after her wins at both PDGA Junior Worlds and the NADGT-National Championship. Stacie Hass, who finished second at 2021 PDGA Junior Worlds, also seems to be preparing for a full tour.
Either way, it is very unlikely we will have another ROY who comes into the season with a Hall of Fame-worthy resume. Sorry, Des Reading and Scott Stokely!
– Jesse Weisz
Who Will Finish the Year at #1 in the World?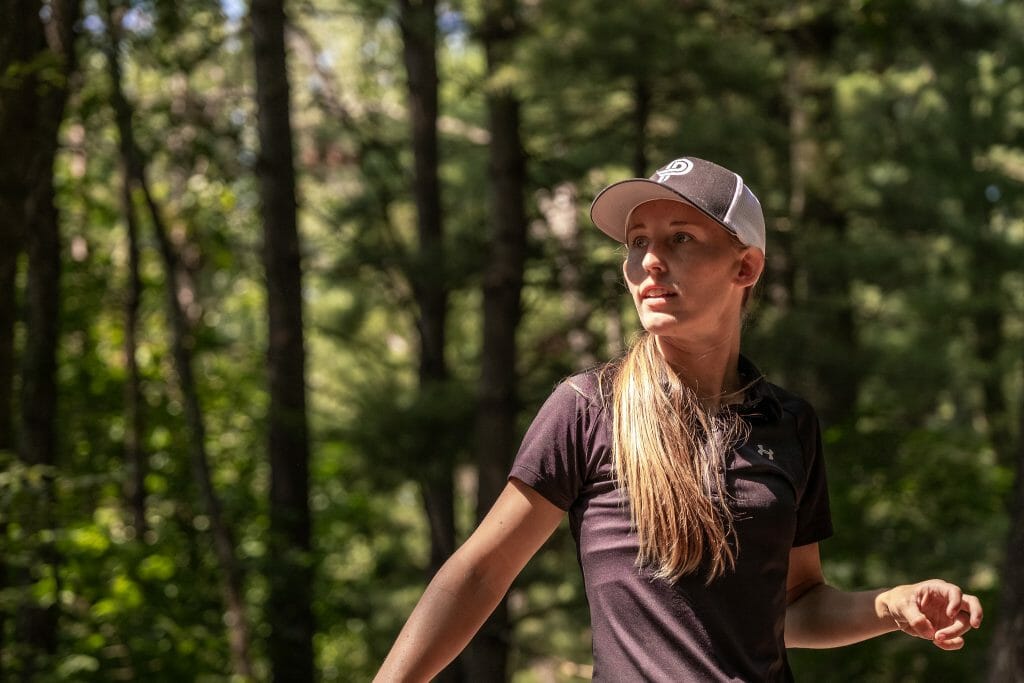 This is a question every year, of course, but it's been a while since we've really seen the full field of elite disc golfers all competing together at the biggest tournaments. Paige Pierce finished at #1 despite a poor finish to her 2021 season, but she wasn't at her sharpest for much of the second half of the year and was outright beat by Kristin Tattar twice, despite Tattar not playing many events. The race for the top spot in FPO feels more open than ever before after years of dominance from Pierce.
MPO, too, is intriguing. Multiple top players have new bags, some top pros are playing more extensive tours, and the ascendance of young talent like Calvin Heimburg, Eagle McMahon, and Kyle Klein seems poised to topple the Paul/Ricky era.
Could this be the year? People thought Roger Federer and Rafa Nadal would be mothballed a long time ago, too, and those guys keep winning majors. Ricky comes into the season at #1, and McBeth was the best player at the Majors in 2021, despite getting Worlds ripped away from him from 247′ away.
But their grasp on the top spot is no longer assured. Eagle McMahon is only one rating point behind Wysocki and is two ahead of McBeth, and Heimburg and Chris Dickerson are not far behind. Adam Hammes and Klein are surging. And who knows just how good the Europeans will be after two years off the tour?
– Charlie Eisenhood