The deal includes an extra $250,000 signing bonus.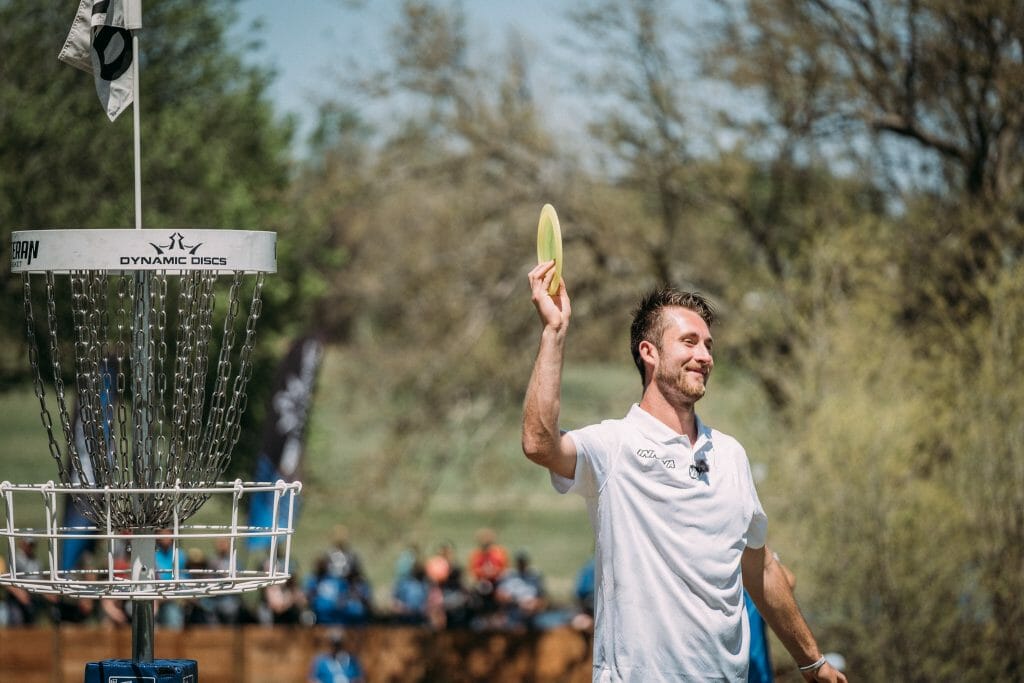 Current world #1 Ricky Wysocki has signed a four year, $4 million endorsement deal with Dynamic Discs, matching Paul McBeth's $1 million average annual value contract as the largest amount in disc golf history.
The $4 million is guaranteed, with the opportunity to earn above that through incentives and bonuses. He will also receive a $250,000 signing bonus paid out in bitcoin, the first arrangement of its kind in disc golf.
"At the end of the day, a million a year just makes sense," said Dynamic Discs Team Manager Eric McCabe. "Because that's what Paul's getting. And with Ricky as the number one player in the world, coming back here, it just makes sense."
"Obviously, the money's great, and that's something that I've worked hard for and I've deserved," said Wysocki. "And I'm beyond thankful that they see that. But there's other aspects to the decision that the general public doesn't see and I'm here to tell them that. That Dynamic is a company that obviously in years past they haven't had maybe the top players, but they've still been a great brand, no matter what. And I've always seen that and always thought that, even since I was last on the Trilogy team four years ago. I just think that both Dynamic's brand and my brand have grown since I left, so I think in that time away we both grew to where we both fit really well together right now."
Indeed, this marks a return to "Trilogy" — the commonly used name to describe DD, Latitude 64, and Westside, which are deeply intertwined in business — for Wysocki, who represented Latitude 64 for four years before leaving for Innova in 2019.
"We are pretty much where he wanted to go," said McCabe. "It just makes sense. It's a homecoming. He won both of his World titles with these discs."
DD is set to roll out a new "Sockibomb" line of discs in their forthcoming "Supreme Series," akin to Latitude 64's Royal line. McCabe mentioned a rollout of Sockibomb Raiders and Sockibomb Harps, as well as "some brand new molds being created for Ricky through DD also."
"I'm going to be able to have a say in the plastic and design aspect, which is super exciting for me as a player, to be able to tell them exactly what I want," said Wysocki.
Wysocki will also have his own bag line and potentially a cart line as well.
"At the end of the year, I foresee us paying him more than the million guarantee," said McCabe.
Additionally, Wysocki plans to open up the "Sockibomb Foundation," which will focus on developing youth disc golf. Wysocki said he expects to have the foundation ready to launch by the Las Vegas Challenge in late February. Its first initiative, "The First Putt," will focus on donating 100 discs and a basket to schools across the country.
"It's super exciting to be able to get this contract and be able to give back to the disc golf world that has been so amazing to me throughout my career," said Wysocki.
Dynamic Discs says their focus is to support Wysocki as much as possible off the course so that he can focus on his game. "The players without a worry in the world are the ones that are the most dangerous on the course," said McCabe.
Wysocki will speak at a Dynamic Discs press conference today at 12 PM Central time. It will be streamed live on the Dynamic Discs YouTube page.