The same teams will cover the same cards.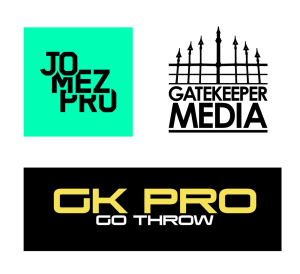 Fans of YouTube disc golf post-production won't need to update any of their subscriptions: the Disc Golf Pro Tour is bringing back the same 2021 partners covering the same cards for the 2022 season.
Jomez Pro is back on a new two-year deal to cover MPO lead card at Elite Series events and select Majors, as well as FPO lead card at the US Women's Disc Golf Championships. Gatekeeper Media will return as the producer for the MPO chase card at Elite Series events as well as the World Championships and Champions Cup, also on a two-year deal. And GK Pro will produce FPO lead card at 2022 Elite Series events and additional FPO coverage at the US Women's Disc Golf Championship on a one-year deal.
"We are thrilled to bring back the full team of post-production media partners from 2021," said DGPT CEO and Tour Director Jeff Spring in a statement. "The value generated through media, in 2022, will be put right back into event support, continued purse growth, and another record-breaking DGPT Championship payout. The disc golf industry has seen incredible progress and development, working together, and these agreements strengthen all parties and give disc golf fans the high-quality, post-produced coverage that they've come to know and love."
"GK Pro couldn't be more excited to partner with the DGPT to bring quality FPO disc golf to the YouTube audience," GK Pro Business Manager Isaac George told Ultiworld Disc Golf. "The partnership that DGPT has agreed to will ensure that we can bring great FPO coverage all season long. And we also look forward to producing another season of OTB Tour Skins featuring the best pros week in and week out."
The Pro Tour said that they hope to add FPO chase card coverage "whenever possible" and that it is planned for all PDGA majors.
For the first time, the producers are paying rights fees to the DGPT. Jomez is paying $250,000 a year for the most lucrative property in the sport, the MPO lead card. DGPT CEO Jeff Spring said that GK Pro and Gatekeeper have deals valued at approximately $50,000 a year in advertising trade and cash.
This year, DGPT will be keeping the post-produced footage from its second-tier Silver Series events in house, publishing the rounds on its own YouTube channel. They are hiring Central Coast Disc Golf and GK Pro to serve as producers as well as camera operators and support for its live coverage on DGN during the final round. "For the Silver Series, we're basically hiring GK Pro and Central Coast to be part of one big team," said Spring.
Could this be a prelude to post-produced coverage of Elite Series events migrating to the DGPT's YouTube channel — or even behind its Disc Golf Network paywall? "I honestly don't know," said Spring. "When we looked at the options [for the Silver Series], there were a few different paths. GK Pro and Central Coast are great to work with, and when we pitched the idea of bringing it onto Disc Golf Pro Tour YouTube, they were amenable and wanting to work with us. So we wanted to give it a try." Spring said the Silver Series is an important testing ground for tournaments, media, and players.
Jomez, Gatekeeper, and GK will all be releasing their first rounds of the 2022 season this week, as the opening DGPT event on the calendar, the Las Vegas Challenge, starts tomorrow.