Event was originally planned to have stroke play and match play components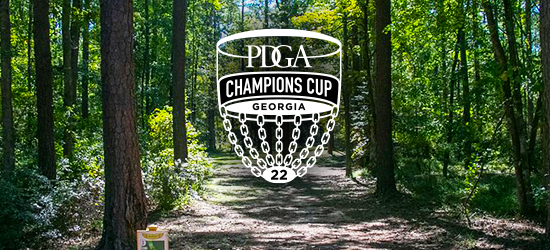 The newly minted fourth disc golf Major — the PDGA Champions Cup, set to debut in April 2022 — will be dropping its unusual format for a standard four-round stroke play approach following negative feedback from players and sponsors.
"We originally got feedback on the event from many stakeholders, and we didn't see a lot of negative connotations from doing the original feedback, but based on additional feedback that we received — from multiple stakeholders including players — we wanted to get the tournament off on the right foot," said PDGA Board of Directors President and Majors committee chair Nate Heinold. "So we changed the format."
When the event was announced, it was planned to be a four-round stroke play event that qualified the top four finishers into a match play bracket to determine the champion. The untested format was seen as a way to differentiate the brand-new tournament from other, more established majors, but many players weren't thrilled about the hybrid format.
"I loved the format, and I think you could do it at any other tournament besides the majors," said Paul Ulibarri, the PDGA Pro Touring Players Committee chair, in a statement. "But the majors are the most important ones we play, and stroke play is what we basically practice our whole careers. It would do a disservice to people who have won majors in the past, who had to win them in stroke play."
Initially, the PDGA stood behind the format, but the Majors committee voted unanimously to change it after getting feedback.
"I felt it was crucial to get the key stakeholders of the event — which included Paul Ulibarri and Kona Panis representing the players — together and discuss everything about the event," said tournament director Robert Leonard. "This included where players park, warm up, and ultimately the format."
The PDGA hopes to still make the event feel different thanks to its invite-based registration and limited field (100 MPO, 40 FPO). Once invited players have a chance to register, the event will open to ratings-based registration starting with 1020/930 rated MPO/FPO players.
"We want this event to be unique, and the most unique part of the event is that you won't just be able to sign up for the event," said Heinold.