The shot heard round the world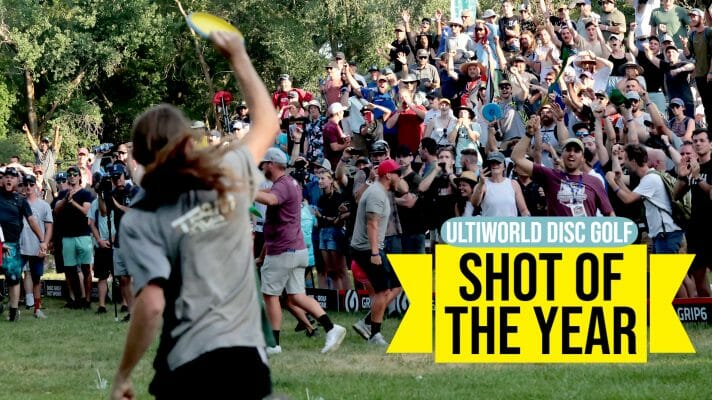 The Holy Shot. The Greatest Disc Golf Shot in History. The 2021 Ultiworld Disc Golf Shot of the Year.
Whatever you call James Conrad's throw-in on hole 18 during the final round of the 2021 PDGA Professional World Championship to force a playoff, the odds-on favorite heading into this year's competition took home the top prize with an overwhelming 71% of the vote.
James Conrad Pro Worlds Holy Shot
When we opened nominations for the 2021 Shot of the Year, many write-ins simply asked why we would bother running the contest with a clear winner in Conrad. In this case the disc did not lie, and the yellow and blue Envy flew to a major win of its own.