The Estonian's first DGPT win featured one of the best putts of the season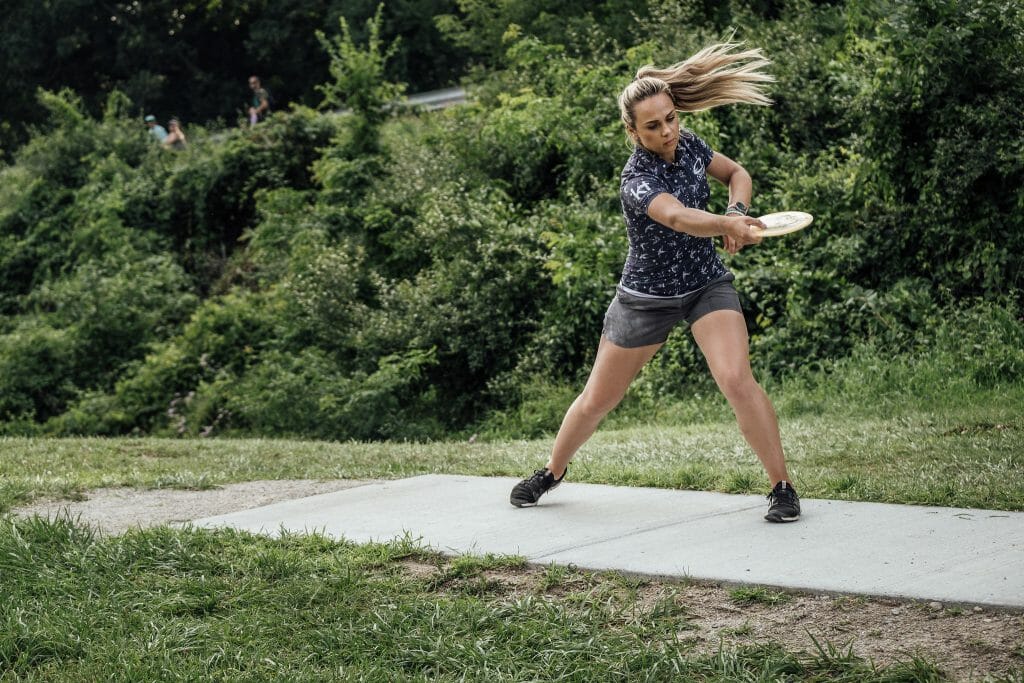 To even have the chance to compete in the U.S. last season, Kristin Tattar had to jump through quarantines to get stateside from her native Estonia.
Starting at Pro Worlds, Tattar had top five showings at an Elite Series event and Major and two A-tier victories. The 2019 U.S. Women's champ has notable trophies in her cabinet, but Tattar wanted to take home a DGPT title from her 2021 mini tour with two events left on the schedule.
At the Great Lakes Open, Tattar was battling with Paige Pierce to get that first DGPT win. A tough break on hole 17 during the second round gave Pierce a lead the two would swap back and forth over a challenging final 18 holes. The result was the 2021 Women's Performance of the Year.
Great Lakes Open: Tattar's Late Eagle Secures First DGPT Win
The highlight of the round was Tattar's redemption on hole 17 to give her the Great Lakes Open win, but the entire day captured Tattar's full arsenal of shots and ability. It also set the stage for a repeat performance the following week at the Preserve Championship.
Others Receiving Votes…
Catrina Allen was nominated for both her 1040-rated round in Jonesboro and final 9 at Pro Worlds. Hailey King notching a 1052-rated round in Vermont and Missy Gannon's TPWDGC also received votes.