A look back at the highlights of our first year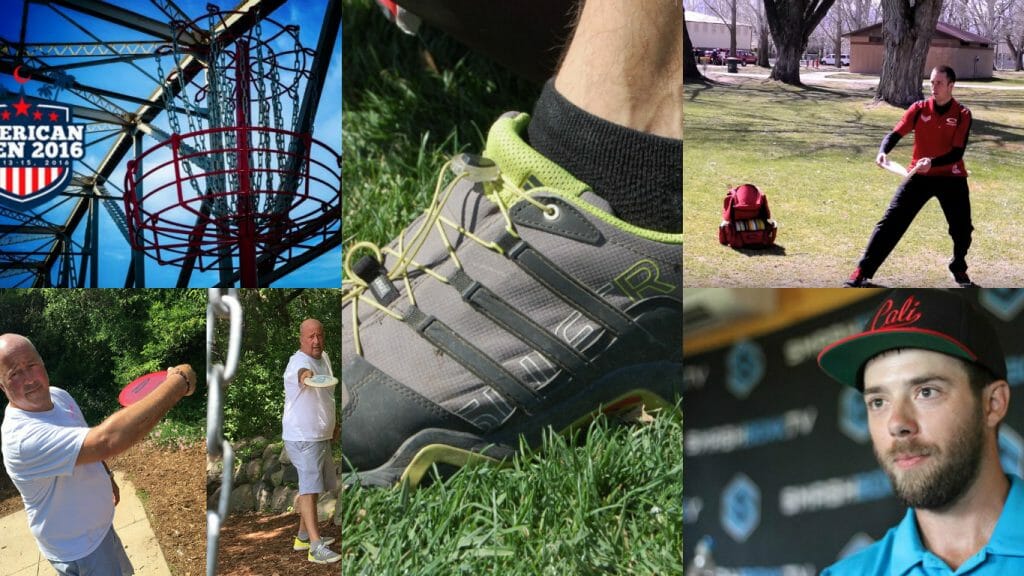 Since first launching in April, Ultiworld Disc Golf has prided itself on being a daily outpost for disc golf news and views. From in-depth articles to viral videos, and everything in between, we've worked hard to establish a place for quality journalism covering the sport.
With that in mind, we look back at the 10 best articles on the site so far. In no particular order, here's a look at the varied work of our contributors and the mark they have made this season.
1) Inside The Deal That Brought Adidas To Disc Golf
The article that started it all took a deep look at the origins of Paul McBeth's sponsorship with Adidas Outdoor and how it was almost 20 years in the making.
2) How To Dismantle A Sockibomb
Matt White grinded the tape to break down the crucial elements of Ricky Wysocki's putt and how it became the deadliest in the game.
3) Controversial American Disc Golf Tour Prepares For Splashy ESPN3 Entrance
Ultiworld Disc Golf Editor Steve Hill's deep dive into the (now defunct) American Disc Golf Tour — and its founders' questionable business practices — was one of our most widely-read pieces of the year.
4) Bizarre Foods' Andrew Zimmern Is A Disc Golf Nerd, Just Like You
When celebrity chef Andrew Zimmern started tweeting about disc golf earlier this year, we reached out to his P.R. firm in hopes of landing a short interview. What we got was a long, candid conversation that revealed not only how the sport helped him battle addiction, but also how much he truly loves the game.
5) What Makes A Disc Golfer 'Clutch?'
John Klimp crunched the numbers to find that, early in 2016, Nate Sexton and Simon Lizotte shone brighter than others in big moments.
6) Where Does Catrina Allen's Season Rank Among The Best Ever?
Alex Colucci broke down Catrina Allen's 19-win season and compared her to the women's giants of the sport, including Juliana Korver and Elaine King.
7) Koling Reflective After 'Whirlwind' Saturday And First Major Title
When the United States Disc Golf Championship was cut short, Jeremy Koling was left without the typical fanfare that accompanies a Major victory. That is, until his friends stepped in and made the moment what it deserved to be.
8) Where Are They Now? Josh Anthon
When Robert Leonard wrote a letter to incarcerated disc golfer Josh Anthon — who was serving a four-year prison sentence after pleading no contest to hit-and-run charges that resulted in a fatality — he wasn't expecting a reply. Instead, he found a man trying to rehabilitate in the eyes of God.
9) Lack Of Women's Division In DGWT Draws Criticism
It did not go unnoticed that, in its first year of existence, the Disc Golf World Tour did not have a specific women's-only division. As a result, prominent women's players – including United States Women's Disc Golf Champion Sarah Hokom and PDGA World Champion Valarie Jenkins – skipped the tour's events.
10) Williams On Suspension: 'A Misunderstanding That Got Out Of Proportion'
Bradley Williams' 18-month suspension for a physical altercation with another player at August's Ledgestone Open rocked the disc golf world late in the season. In this lengthy piece, Williams broke down his side of the story, and we looked at the fallout from the event, which included a brief protest from four-time PDGA World Champion Paul McBeth.