Breaking down Ricky Wysocki's putt, one of the most deadly in the game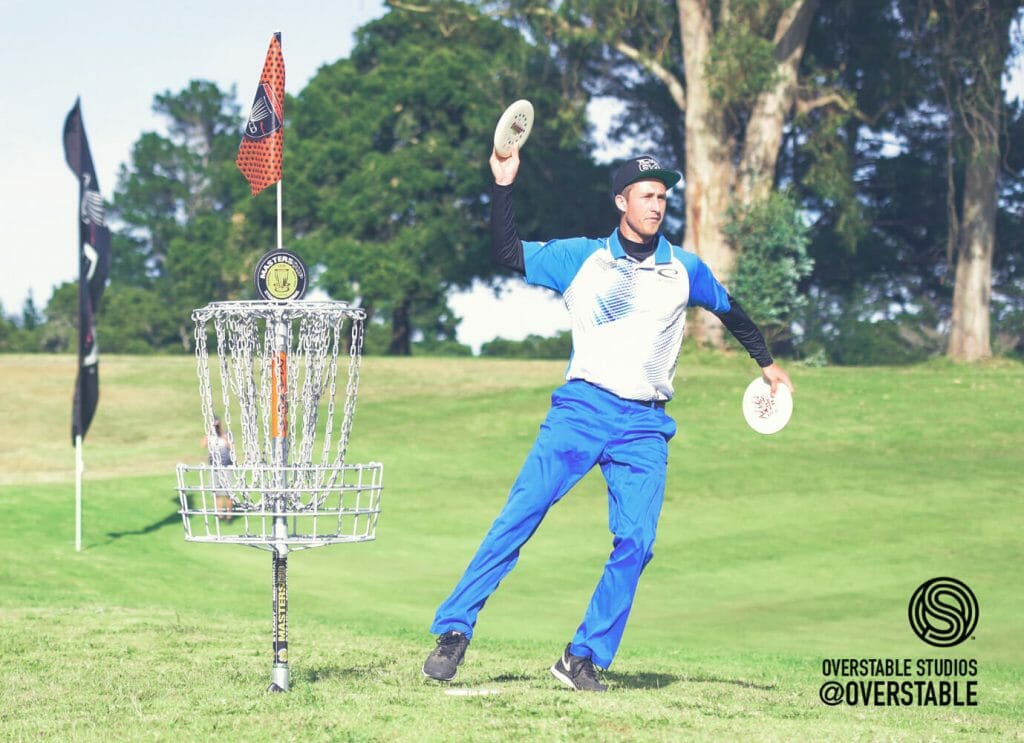 Prior to this season, Ricky Wysocki had been a perennial contender at any event that he played, with a forehand drive has long been lauded as one of the most effective shots in the game and nary a technical weakness in the rest of his skill set. None of this is new information, though: Wysocki has been pushing for the top since his rookie season in 2012.
But 2016 has signaled a shift, culminating in numerous victories and a dominating world championship performance.
What is the difference between this year and those prior? Some could point to the increased comfort during his second year with Latitude 64, as he now has his bag dialed in. Others may look to the comment by Paul McBeth in a much-ballyhooed Los Angeles Times article stating flatly, "If it's close, you can pretty much count him out" as providing extra motivation.
But after watching footage of Wysocki's wins at The Majestic, Worlds, and several more notable victories, the answer to what has made his 2016 is clear: Wysocki's putt is a little different, and this version is deadly.
According to the UDisc statistics compiled during the Disc Golf Pro Tour, Wysocki is hitting 94 percent of his putts in the circle over 24 rounds. A smaller sample size from the Disc Golf World Tour shows the same number. Those DGPT statistics put him tied as the seventh-best putter, and though he is ranked much lower on the DGWT, his percentage is the highest of players with more than three rounds recorded.
Seventh place, even when you are within four percentage points of the best, is impressive in its own right. When you combine it with the fact that Wysocki's percentage of greens hit is better than anyone who rates higher than him at putting in the circle, you are left with an unstoppable combination. Basically, that tells us that he has been hitting the green with very high regularity, and capitalizing on the opportunity once he gets there.
Looking more closely at that putt, it is beautiful in its simplicity. Wysocki has very little excess movement, lines up, and executes very quickly. His body language leaves you thinking that it was just a short putt that he was tossing in from close range.
That is, until the camera angle changes or zooms out, and you realize that not only was that not a drop in, but often times was from further than 10 meters.
When breaking down Wysocki's putting form, the most striking thing is his stance. It's a very balanced, spread stance with his right foot pointed directly at the basket, and his left foot turned out at about fifty degrees in relation to his right foot. On some longer putts he may turn the left foot even closer to perpendicular, possibly to gain a more powerful pushing off point for his longer shots. The fact that his stance is very wide, with his knees and hips in a fluid position, allows for power to be driven directly into his upper body to propel the disc toward the target.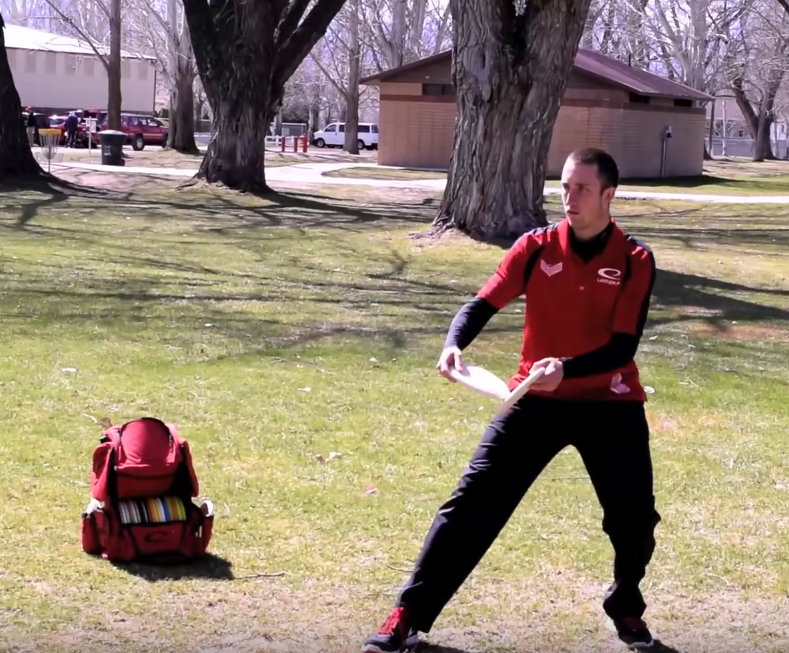 Another goal accomplished by the stance is the elimination of lateral movement. The angle of his back foot makes this stance a very comfortable and offers a high degree of balance so that his body never wavers side to side, thus eliminating a common cause of missing left and right of the basket.
In addition to the stance itself, his weight transfer is really interesting. Many players – even pros who putt well above average – begin with their weight primarily on their front foot. Wysocki does the opposite.
As he begins, his weight appears to be about 70 percent on his left foot, and his right toe will often lift off the ground.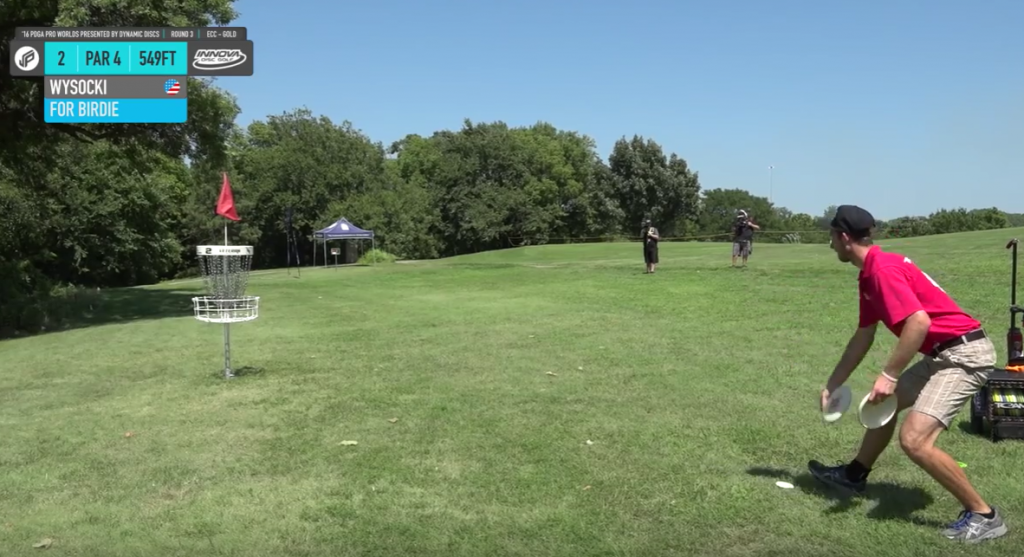 As he shifts his weight forward, it's a smooth rocking motion, which allows the body weight to propel the disc more than any actual throwing motion. This action is so smooth that even when he is putting from 40 feet or beyond, it looks effortless.
As he releases the disc, all of his body weight is on his right foot, and the left foot begins a swinging step toward the basket – though the disc is clearly out of his hand before crossing the plane of his mini – therefore eliminating any foot-fault issues that may be had with other pros who swing their foot as they putt.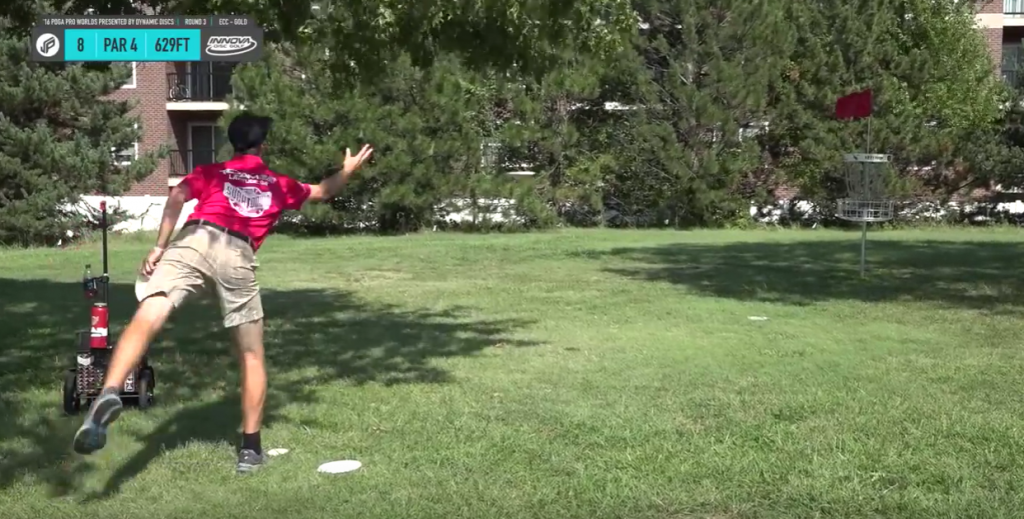 His grip is a very wide fan grip, with his index finger resting on the bead of his Dagger and his other three fingers spread widely. The thumb position is about two inches toward the inside of the disc from the rim, which is further than many players typically place it. The grip appears very firm; in slow motion, the outer edge of the disc is held firm throughout his putt. Wysocki also has a slight physiological advantage here due to his larger-than-average hand size.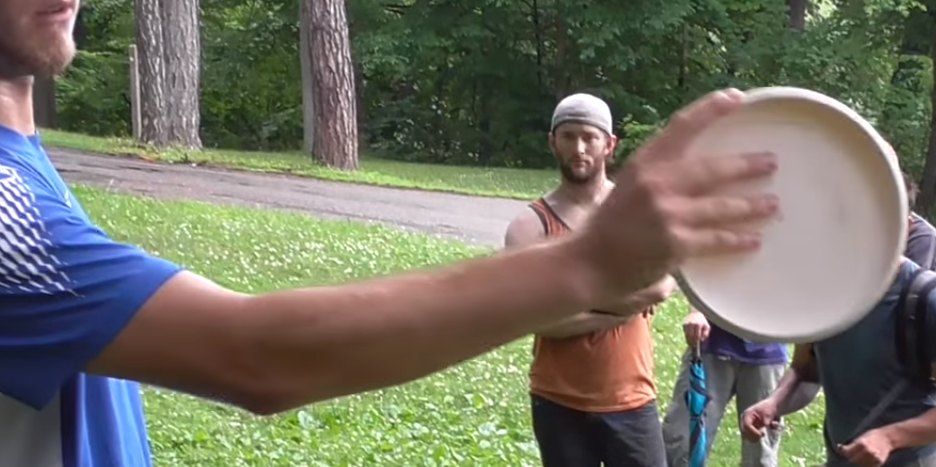 His throwing hand starts around the upper chest when he is aiming, with the disc held at an upward angle that is near 45 degrees. He then drops to just below his waist as his weight shifts to his back foot. As his weight shifts forward, he brings the disc both upward and forward toward the target. No noticeable hyzer or anhyzer is visible at any point in his wind up or follow-through, though at the point of release – which is out in front of his body, just below his chest – the disc has a very slight upward trajectory. There is no discernible wrist movement at any point in this action, which also eliminates the potential for left to right movement errors that could happen late in his putt. This seems to underline the main theme of Wysocki's putting motion: limiting unnecessary movements. Every piece is working toward a form that is simple, yet refined, with nothing that could easily disrupt balance or make the disc fall off his intended course.
All movements are fluid and simple, but there is more to the mechanics than simply putting the biscuit in the basket. His left foot is turned to stabilize his body against lateral movement. His left hand always holds another disc – the same way he likely does in putting practice – which also prevents his left arm from dropping or falling to the side and changing his center of gravity.
What power he generates from his upper body – which is a very low percentage of the overall putt – appears to come from a slight elbow extension that happens as the disc is being released. For a split second his entire bodyweight is balanced on the toes of his right foot, with the right hand completely outstretched around head high and left foot extended behind him. All of this is pointed in a relatively straight line, aimed to the heart of the basket.
As his left foot glides over his mini, well after the disc has left the hand, you have just witnessed an artist at work. Wysocki makes a difficult action seem effortless and fluid, without a hint of duress, though what he has just preformed is actually a quite difficult task. With this improved putt taking an already formidable skill set to a more consistent level, it will be a tough task topping Wysocki at next week's United States Disc Golf Championship.
Want to putt like Wysocki? Check out a recent putting clinic here. Looking for a couple of his greatest hits?