Another upstart circuit hits the internet on Sunday, but has its independence from the PDGA and the reputation of the organization funding it doomed the tour from the start?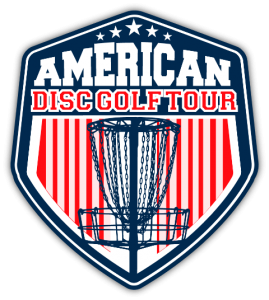 As the long-standing worldwide leader in sports, ESPN has presented a beacon of hope for the segment of the disc golf world that wants to see the sport attain mainstream appeal. Need proof? Look no further than the fervor with which the Professional Disc Golf Association and others pursue landing ace footage on the SportsCenter Top 10 plays of the day, and the accompanying elation anytime the achievement occurs. It's like a little slice of validation in a ten-second package.
So with the American Disc Golf Tour's American Open promising to bring disc golf to ESPN3 this weekend, why has the event been met with a healthy dose of skepticism and a level of scrutiny reserved more for villains than heroes? The answer lies in a multifaceted web that encompasses the production quality and tier of players at the event, its lack of affiliation with the PDGA and, most prominently, the reputation of the company bankrolling the tournament.
***
Steve Boucher is on a call from Cobblestone Park Golf Club in Blythewood, South Carolina. The Salient Discs and American Disc Golf Tour co-founder has spent the afternoon setting up the company's Liberty baskets for play on the course, the number two-rated golf course in South Carolina per GolfAdvisor.com. Its rolling hills and manicured turf are the setting for the three-day American Open, the premier event of the ADGT that will see its final six holes broadcast live on ESPN3, the online streaming portal for ESPN networks.
And, according to Boucher, those six holes could determine the fate of future disc golf productions on the proper ESPN channels.
"Disc golf is an emerging sport," Boucher said. "The vehicle for emerging sports is ESPN3. That's your gateway. This is basically the audition."
It's with that in mind that Boucher and his Salient Discs cohorts, including co-owner Chris Kilgus, have invested in the upper five figures – "We're not at six [figures] yet," he said with a laugh – to meet the network's production standards and deliver a live television-ready broadcast that, if successful, can be replayed on ESPN2.
Needless to say, he's set high standards for the event.
"Everybody was excited with the Glass Blown Open coverage and the YouTube coverage," Boucher said. "This is a television-quality production. If you picture, our goal on this is to make this look like a typical golf broadcast."
Making that a reality will include using production vendors that are pre-approved by ESPN, which will find the event using anywhere from seven to nine cameras and a satellite truck to upload a strong feed to the network's own satellites. Beyond that, Boucher said the event will feature pre-produced assets inserted during breaks in play that will "tell golf's story" and give non-disc golfing viewers a feel for the sport, as well as commentary anchored by Billy Crump, who is well-known for his work on the popular "Clash" series of disc golf videos that date back to the pre-live streaming era of the sport.
"Who wants to see guys walking from their drive to their putt?" Boucher said. "We have ESPN commercials, we have commercials that we have cut…This is the full-blown televised event. This isn't a YouTube, iPhone, backpack thing."
Even with the promise of increased quality, and the ability for the event to reach millions of households if users decide to log on to the WatchESPN app or ESPN3.com to view the tournament, Boucher upped the ante by promising groundbreaking coverage, the details of which he declined to reveal.
"We're going to be doing a couple things that have never been done on live broadcasts on any sport anywhere," Boucher said. "It's never been done. I'm not saying [what they are], you're going to have to watch. That's the teaser. The way we are going to pull this off – there's a couple things being done, we've spoken to ESPN, it has never been done before. They're excited to see if we pull it off. We're excited about it, and we are hoping it comes off as good as it is in our head."
In order to execute that vision, though, the American Disc Golf Tour has eschewed working with the Professional Disc Golf Association, instead setting its own rules and membership standards. It's a move that has made more than its fair share of waves, with Boucher acknowledging that the company has received criticism for having different rules than disc golf's largest governing body. He said that when the American Disc Golf Tour was in its initial planning stages two years ago, though, working with the PDGA was out of the question due to Salient Discs' business interests.
"The PDGA has a board [of directors]," Boucher said. "Who's on that board? All of our competitors. So does it makes sense for us to come up and let all our competitors know what we've got going on when it's not yet even contractualized? And it didn't to us, that was the point. There was no way you could really do this with the PDGA at the time."
A look at the makeup of the PDGA's board of directors from 2014 and its members' corresponding conflict of interest statements validates Boucher's concerns, with ties to Prodigy Disc and Innova Champion Discs being disclosed on those documents.
However, the other two new tours this season – the Disc Golf World Tour and the Disc Golf Pro Tour – are both run by presidents of competing disc golf manufacturers, yet have embraced working with the PDGA with open arms.
"The Pro Tour and the World Tour both came to us and sat down with us and had discussions with us," PDGA Executive Director Brian Graham said. "Both of them are series of PDGA-sanctioned events, so we fully support them and help them promote their events, as we would any sanctioned event. The difference is the American Disc Golf Tour has chosen to go into competition with the PDGA."
The Disc Golf Pro Tour, notably, puts the PDGA front and center on the "Partners" section of its website, noting that by "working together we will be able to accomplish even more."
Steve Dodge, who heads Vibram Disc Golf and the Disc Golf Pro Tour, alluded to consequences that might come from the American Disc Golf Tour's independence from the PDGA.
"As we all do, I hope that they succeed and I hope that they learn to work together with the PDGA and grow the sport unified, as opposed to creating significant divisions within the sport," Dodge said.
Some of those seeds of division have already been sown. In an informal survey of 12 prominent players not signed up for the American Open, four noted that the tournament not being affiliated with the PDGA contributed to skipping the event. Users in various online forums and social media have also expressed concern that, without the PDGA's guidance, putting this event on a platform such as ESPN3 might not be healthy for the long-term growth of the sport.
Graham said he has heard those concerns, but that the ADGT has never reached out to the PDGA to collaborate. As a result, the PDGA has stuck to its vision of growing disc golf through other channels, and also reminded that this event is not on ESPN proper, but rather a live streaming venue on which anyone can pay for airtime.
"I could have been on ESPN3 years ago, but we chose to go a different route because, with ESPN3, you're buying the name," Graham said. "They don't guarantee you any more larger of an audience than any live streaming portal. They just cost a lot more because you're buying the name."
It's an investment that Boucher is banking on paying dividends. A replay of the tournament can be bumped up to ESPN2 based solely on production quality, not a required number of viewers on the live stream, Boucher said, and when asked if he thought corporate sponsors would come to the sport if the event were successful, he was unequivocal in his reply.
"No, I think when it delivers, we will have them come," Boucher said.
And still, there are detractors. Dodge said he thinks disc golf needs to be at its very best to be broadcast to sports networks – "I don't get the feeling this is that," he said – while Graham said that the PDGA's partnerships with the Beach Sports Network and the Emerging Sports Network over the last three years have been a learning experience that is bringing the sport "very close" to a larger spotlight.
Boucher, though, said the motivations for the sport's stakeholders keeping the sport off the major airwaves had more to do with finances than anything else.
"Why isn't disc golf ready for ESPN?" Boucher said. "Disc golf is controlled by a few entities that are out there, and they can control the market, they can control the game, they can control almost everything that occurs in the event. When this thing goes to ESPN, it's going to open it up – our thought is it's going to open it up to other corporate sponsors. Other corporate sponsors will bring in their own rules, regulations, products, whatever it is, into the arena. That causes some of these other companies to be a little bit fearful because of a perceived loss of control."
But even if the big money flows in – Boucher cited the explosion of Crossfit and its airing on major sports networks as an example disc golf could emulate – the players will need to follow. Of the top 20 disc golfers in the world based on PDGA ratings, only three are playing the American Open. A couple notable players are suffering from injuries, or live in Europe, but of the aforementioned players surveyed, all of them cited scheduling conflicts as a reason for not playing. With the PDGA National Tour moving from Kansas City to Santa Cruz, most players said it did not make sense to head east to South Carolina before trying to make the trek back west for the Masters Cup next weekend.
"The scheduling seems to be very poor for their largest event," Dodge said.
It was a problem that Boucher acknowledged while also holding out hope that a lead card ideally comprised of Ricky Wysocki, Barry Schultz, Michael Johansen, and Devan Owens would be capable of producing ESPN-quality play.
"Is it disappointing somewhat [that more top players aren't attending]? Sure it is," Boucher said. "But we understand what it is, and they didn't come for whatever reason they want. The way we're looking at it is this is an opportunity for four guys to be on television. They will be seen. This has never been done, this type of broadcasting has never been done, and they have the opportunity to be the first guys to do it."
That opportunity is what Wysocki said is making him head to the event while many of his compatriots either play elsewhere or take the weekend off.
"Basically, I know it's going to be on ESPN and I just want to go to showcase the sport and be the face for the sport for that tournament," Wysocki said. "I'm just trying to put a good taste in ESPN's mouth for the event and show them that disc golf is really worth…following."
Some players and followers of the sport, though, are less concerned with ESPN and more concerned with the company attempting to blaze the ESPN trail.
Salient Discs, the company from which the American Disc Golf Tour was born, offers a wide array of disc golf products for relatively affordable prices. From discs and backpacks to baskets and shoes, the company "offers everything you need" to play the game.
But since its inception, the brand has received a well-documented online reputation for poor customer service and faulty products. Whether it is on the discussion forums of Disc Golf Course Review and Reddit or on a dedicated "Salient Discs Complaint Center" Facebook group, the company has long been the subject of disc golfers' scorn.
It was that reputation that three of the surveyed players mentioned as contributing to their decision to not play the American Open, and one that touring professional Dana Vicich said jumped out to him from the initial American Disc Golf Tour announcement.
"That was an immediate red flag," Vicich said.
Aside from the company's infamy – many have cited Salient's propensity for deleting negative feedback on its Facebook page and banning people from commenting – Vicich also pointed to a "laughable" set of rules as enough reason to avoid the event.
"It puts us as disc golfers in a weird position because I'm not supporting it and I'm not a big fan of these guys," Vicich said. "At the same time, I love disc golf and I don't want it to be a black eye for disc golf if people tune in and it's terrible. There's mixed feelings."
Regarding the criticism of the company, Boucher chalked up the negativity to a small, but vocal, minority of people who may not have even purchased anything from the company.
"I will say that the vast majority of people who are making those posts – when I say the vast majority, I'm talking well more than 90, 95 percent – don't have any experience with us at all," Boucher said. "They are hearing something…There are a lot of trolls – and I don't use that word very often – but there are just folks who thrive on 'Let's squash anything new. Let's squash anything different.'"
One person who does have experience with the American Disc Golf Tour and is not pleased, though, is Charlie Goodpasture.
A Clearwater, Florida-based touring professional, Goodpasture originally signed up for the American Open, despite knowing of Salient's background.
"Ricky Wysocki and Barry Schultz were both backing the American Disc Golf Tour and the event, saying it's a great course," Goodpasture said. "That in itself kind of gave me confidence that it was going to be a little different than how they have run business before in the past, which is really shitty business."
When an injury sidelined Goodpasture more than a month before the event, he said he reached out to the tour in an effort to recuperate his $299 entry fee.
After being initially told he would receive a full refund, Goodpasture said he was then contacted by Shade Hogg, the American Disc Golf Tour's logistics manager, who said that, while he did not agree with the other members of the organization about it, the decision had been made to only give Goodpasture half of his entry fee.
Dismayed that all representatives of the tour were not on the same page, Goodpasture said he then filed a claim with PayPal to try and get all of his money back because "I was nervous about getting anything back."
It was a move that, Boucher said, froze the company's PayPal account.
Per Boucher, the stated policy of the American Disc Golf Tour at the time called for a 50 percent refund of Goodpasture's fee, although Ultiworld Disc Golf was not able to verify this claim; the only statements about refunds present on the tour's website at press time are that there are "no registration refunds within 30 days of the event" and that "player refunds are at the sole discretion of the tournament director."
"I've got no qualms with Charlie," Boucher said. "What Charlie did, though, is when Charlie reached out to us, Charlie reached out then he immediately went to PayPal and disputed the transaction. If Charlie would have dealt directly with us, as he was doing initially, this would have worked out differently totally for Charlie because it had already been taken care of, but then our PayPal got frozen with his dispute."
This is an argument Boucher made about the other criticisms related to the company's handling of its social media accounts: that people should deal with the business in a more direct fashion.
"As far as people go, if anybody that reaches out to us…Facebook and social media are not a place to conduct business," Boucher said. "You conduct your business privately with the person that you're wanting to talk to. I dare say that you're going to reach out to any corporate entity – pick any large company you want – and that they're going to deal with you directly on Facebook. And the fact that we choose not to is not something different for us. It's what anybody would do."
As for Goodpasture, Boucher said that the refund of half of his entry fee was fair, and that "Charlie's had his 50 percent for three weeks, at least."
When Ultiworld Disc Golf followed up with Goodpasture to verify this statement, though, he provided us with screenshots of the last three weeks of his PayPal account transactions. There are no incoming or outgoing transactions from Salient Discs or the American Disc Golf Tour. Goodpasture also said that he has been blocked from contacting the companies on social media and that he cannot get any representatives to answer his calls.
"They've been f—ing disc golfers over for years, and I don't take kindly to me getting ripped off like this," Goodpasture said. "If I knew I had a chance from a legal standpoint, I'd have already hired an attorney about this. It's so insulting. They've blocked me and won't answer my phone calls? You're just trying to take my money? This is like a 16-year-old's drug deal gone bad."
It's stories like these, combined with the issues raised by Dodge and Graham, that had Vicich looking toward this weekend's event with more curiosity than excitement.
"Not working with the PDGA, not doing the scheduling – they haven't done themselves any favors on top of their very poor reputation," Vicich said. "The odds are stacked against them. I don't know, I hope that the product is somewhat decent, if it even happens. I still wouldn't be surprised if come Friday their website disappears and we don't hear another thing."
Boucher says that isn't going to happen, and that he would love for people to put aside their negative feelings toward Salient and embrace the American Open for the sake of the sport itself.
"If you like disc golf, disc golf is about throwing some plastic at some metal," Boucher said. "Get out here, come out here and watch it, go on ESPN3 and watch it if you can't get out here. But why isn't it something that somebody would want to do? Forget the politics, forget the who it is. If folks would just see what we're looking at from the sport itself…If this isn't a step forward for the sport – forget everything else – if this isn't a step forward, was it a quality broadcast? Judge it objectively. Was it a quality broadcast? Did the players represent disc golf well? Did it come across well for disc golf on television? If those things happened and it was a kick ass performance and it was groundbreaking in its performance, how could you argue with it?"
A similar sentiment was shared by Wysocki, who said his motivation for the event had more to do with helping his chosen profession achieve a mainstream end than anything else.
"I'm not really going to support a company, I'm going to support disc golf," Wysocki said. "I know there's some drama within the company and whatever else, but I'm going to put that all aside and try to grow the sport as best we can."
Come Sunday, viewers will be able to decide for themselves if the American Disc Golf Tour delivered on its promises. Boucher just wants those watching to be doing so with an open mind.
"Put all bias aside," Boucher said. "Disc golf people are throwing plastic, let's go watch it. If you get a good quality production and you've got good play going on, isn't that why we're in the game?"