Don't call it a comeback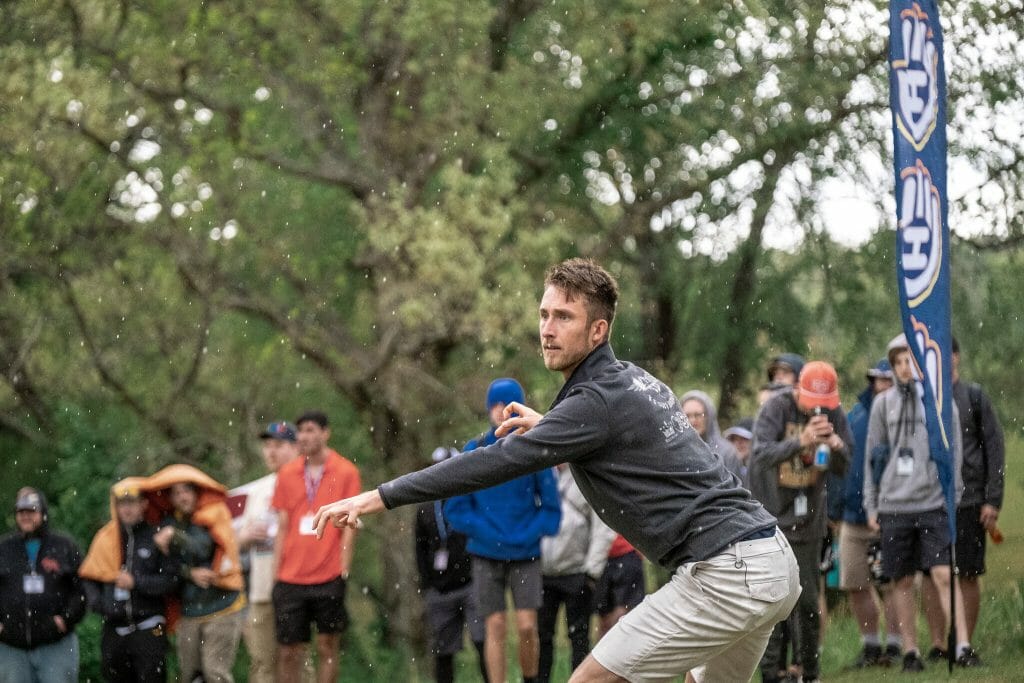 No majors, no problem.
A year of dominance saw a former world champ ascend back to the top of an increasingly talented MPO field and earned Ricky Wysocki Ultiworld Disc Golf's 2021 Men's Player of the Year honors.
Wysocki, the second player in history to reach a 1050 or greater PDGA player rating, spent the majority of the season as the highest-rated player in the world. He hit a career-high rating of 1056 with the May 2021 update and finished the year where he started at 1054, with 72 rounds used to determine the mark.
Although it didn't factor into the voting decisions of the staff, "Raptor Legs" Wysocki parlayed his season of consistent results into a mammoth contract with Dynamic Discs, reuniting him with the plastic he won Pro Worlds with in back-to-back seasons.
Vegas is just around the corner. Start placing those bets now for a 2022 repeat from Wysocki.
Wins
Wysocki came alive early in the spring with Elite Series wins at Texas States and Jonesboro, and reignited things with Disc Golf Pro Tour wins on consecutive weekends at the Preserve and Ledgestone.1 Wysocki's six victories all came at Elite or Silver Series events and only tell half the story.
The theme of 2021 was Wysocki seemingly challenging for every win. He had seven second place finishes and another five top five showings. It took performances of a lifetime to knock him off in Delaware and Tennessee, and the only real knock comes from when he fumbled a late lead at Maple Hill.
Stats
There's no glaring hole in Wysocki's game, yet he found a way to make himself even better in 2021.
Wysocki has always been known as a proficient scrambler: 2021 tied for his highest conversion percentage in the category since the 2016 season. An increase in fairway hit percentage and leading the division in parked shots and Circle 1 in regulation also meant he was spending less time out of position.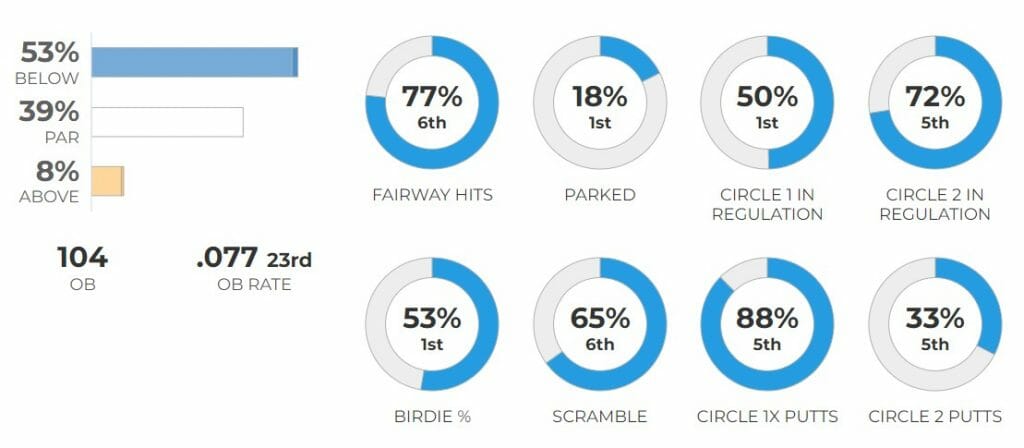 Staff Thoughts
"Although Paul McBeth made the race interesting with his very strong performance at the Majors, Ricky Wysocki was the most consistently excellent player in 2021, finishing at the top of both the DGPT and National Tour points standings. Unsurprisingly, he also delivered in the statistical categories, giving himself a Circle 1 look at birdie on a stunning, tour-leading 50% of holes. With four Elite Series wins and hardly ever an appearance outside the top five, let alone the top 10, Wysocki was the 2021 Player of the Year."
Also Receiving Votes…
More than 80% of the staff voted for Ricky Wysocki as the 2021 Men's Player of the Year. Paul McBeth was the only other player to receive a vote.
---
It was technically a tie in Peoria. ↩