Final Round Recap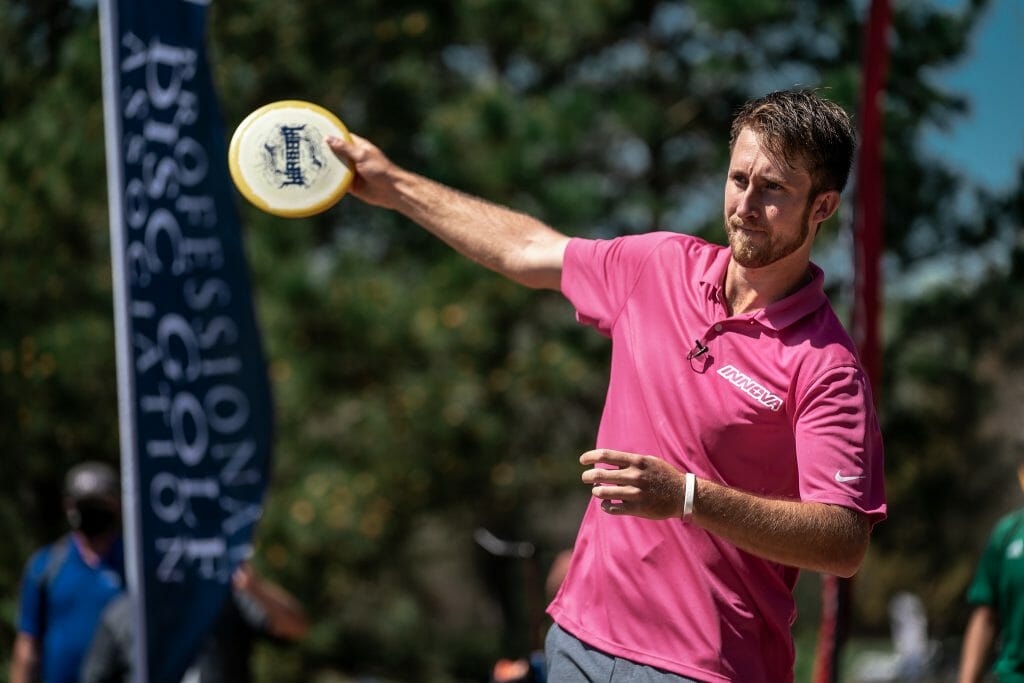 In the first PDGA National Tour event since the 2019 Hall of Fame Classic, Ricky Wysocki powered his way to a fifth Texas State Disc Golf State Championship title, the third time as an NT, and his first NT victory since the 2018 Santa Cruz Masters Cup.
Wysocki's hot round 11-under par final round brought his weekend total to 28-under par, a four stroke advantage over second place Matt Orum. Orum and Wysocki came into the round tied for first before Wysocki separated over the back half of the course, eventually tying the course record on Sunday with a tap-in birdie on hole 18. Wysocki closed out the W with seven consecutive birdies, going 8-under over the back 9.
"I think you guys all see I get a lot of energy when I make long putts. I live for that, and that creates my spark a lot of times," said Wysocki. "On hole 12 that's really what happened. That sparked me and allowed me to birdie out all the holes coming in down the stretch. That's how you win a tournament with an exclamation mark."
With a perfect 25-for-25 effort over three rounds, Wysocki did not miss a putt from inside 10 meters for the event. He was also 8-for-13 from Circle 2, good for second in the division at 62%. He finished first at Texas States with more than 11 strokes gained on the green.
Orum was momentarilly tied with Wysocki for first after Wysocki's lone bogey on hole 8, but was unable to cash in on the momentum. It was his first podium finish at an Elite Series event since the 2015 Hall of Fame Classic.
Paul McBeth shot an 8-under par to tie Chris Dickerson for third place at 22-under par total.
Highlights
ricky wysocki hole 2 drive rnd 3 texas
ricky wysocki hole 5 drive rnd 3 texas
ricky wysocki hole 12 putt rnd 3 texas states
ricky wysocki hole 18 drive rnd 3 texas states