Waco is accustomed to playoffs, perfection, comebacks, and heartbreak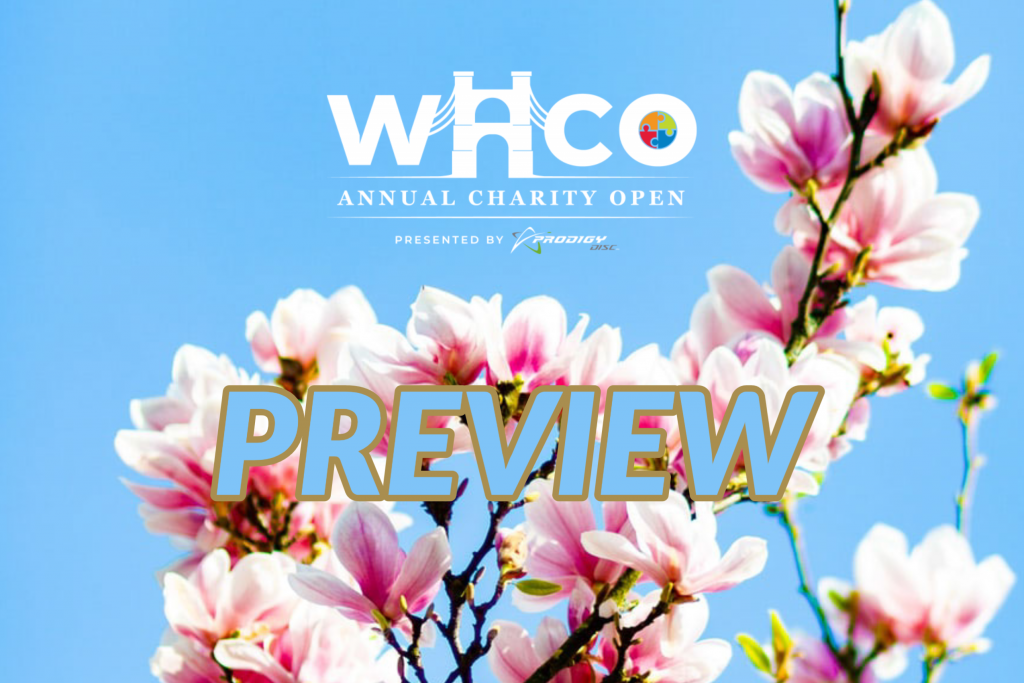 The best acronym in disc golf returns as the Waco Annual Charity Open, WACO, tees off on Thursday.
In 2019, Paul McBeth dropped the second 18-under round of his career, sealing it with an eagle on the final hole of round 2. McBeth would go on to win the event by three strokes over Ricky Wysocki. Catrina Allen will be looking to defend her 2019 WACO tite and bag her second win of the season. 
The early season arboreal adventure which will provide a big change of pace following the Las Vegas Challenge and Memorial Championship. Scoring opportunities are still in play for players who can navigate the tight fairways along the Brazos River.
WACO rewards players who have a strong forehand or turnover game. Jeremy Koling won the event in 2017 and 2018, going to a playoff both times. In 2017, Koling bested Conrad in a one hole playoff, and in 2018 beat native Texan, Nate Perkins. Koling, Conrad, and Perkins all have exceptional left-to-right moving shots, and none are dependent on distance for success. It certainly helps to be able to have a look for eagle on the par 4 18th hole, but a big arm isn't the end all be all in Waco.
In 2019, Waco marked the start of Catrina Allen's remarkable run of 17 straight podium finishes, which included seven wins. This year, Allen is off to a similarly hot start to the season. Having played four events on the season with three wins under her belt. She did miss the podium at The Memorial and will be looking to get things back on track. Allen broke Paige Pierce's two-year winning streak in Waco last year.
While the top of the field is well-established in both pro divisions, the mix of style of play and somewhat forgiving par in Waco does offer opportunities for players who are on the verge of breaking out to make a jump to the top 10. In FPO, Holly Finley had a very strong finish to 2019 and she much prefers the style of play that Waco requires. For MPO, AJ Risley needs a big showing. He is still not 100% recovered from a wrist injury that has dogged him for months now, and just lost 11 points off his rating, falling to 1003, the lowest he's been since 2017. 
Pride and competitive spirit aside, Risley has missed the cash at the five events he has played in 2020.
What We'll Be Looking For
Eveliina Salonen and Henna Blomroos will be making their WACO debuts in 2020. Blomroos has two third place finishes on her state-side swing, Salonen has a second and fourth place finish. The Northwood course at last year's Pro Worlds is the closest approximation of WACO's bEast that we've seen the Finnish duo play on this continent , and will be excited to see how they handle the tight and touchy wooded portion of the event.

Staying with FPO, Sarah Hokom is making her Elite Series debut in Waco. She had a shaky start to 2019, but finished strong once she got used to her then-new MVP plastic. If she can pick up where she left off, we'll be looking at perhaps the strongest FPO field in recent memory.

The course at Waco, for some reason, escapes many of the same criticisms that are leveled at the courses at the Memorial with regards to crowd management and safety. The wooded portion of the course does get the most attention, but let's not forget that a spectator was hit by a drive in 2018 during the Perkins-Koling playoff. Waco does a great job of mixing the park and woods aspects of the game, but holes like 15 which features the inexplicably-inbounds mini fenced in area with electrical boxes should perhaps be re-thought.

This will be the first event that the livestream will be Disc Golf Network subscriber only for the first two rounds. The total viewership numbers will almost certainly take a hit when compared to public viewership at The Memorial, but how will things look on the free-to-watch final round? An early start and Saturday finish in Waco will also factor in to total viewer numbers. 
Past Winners
Moments in History
We've mentioned Koling's two dramatic wins in Waco, but what about collapses? 
In 2018, Sarah Hokom and Paige Pierce went back and forth over the bEast's back 9. Pierce had staged a massive comeback before a disastrous hole 17, but Hokom gave up the lead right back on the final hole. Both times the players struggled with playing it safe. Rewatch that final round to see what dangers wait around every Brazos bend.
2018 Sarah Hokom Paige Pierce Waco Annual Charity Open Final Round. 
The Course
Brazos Park East: MPO – par 63, 7,990 feet; FPO – par 63, 7,710 feet
If you like a little fusion cuisine in your life, Brazos Park East, aka The bEast, will be very much to your liking. Mixing park style golf, not totally dissimilar to places like Fountain Hills or Vista del Camino, with some exceptionally tight wooded fairways, the bEast has a little something for most people. While the course isn't long, there are a couple opportunities for the big arms in both divisions to air it out and let the disc fly. Gone are the soft par 5 eagle opportunities, and hole 18 is now a pro par 3, which should keep scores a little closer to earth than in years past.
2020 Waco Annual Charity Open Caddie Book
Extended Forecast
Nice conditions are expected to begin play on Thursday. However, changes will take place on Friday and Saturday. Winds in the upper levels of the atmosphere will strengthen out of the southwest. This will usher in more moisture, leading to a chance of showers and thunderstorms both Friday and Saturday.
Thursday: Temperatures around 70° to start play will warm to the low to mid-80s by the afternoon. Gusty southerly winds can be expected.

Friday: Rain chances increase throughout the day, with thunderstorms possible. Highs will top out in the low to mid-70s. A predominantly easterly wind can be expected.

Saturday: Southerly winds will move back into the region. Saturday afternoon will present the best chance of thunderstorms. Temperatures will top out in the mid-70s.
It is a bit too early to specify exact time frames for storms on Friday and Saturday. The ingredients for thunderstorms best come together on Saturday, although storms certainly can't be dismissed on Friday.
How to Follow
Rounds 1 and 2 will be livestreamed through the Disc Golf Network, with the final round livestream available on both DGN and the DGPT's YouTube. 
If you want to watch the Brodie Smith feature card during round 1 it will only be available on the livestream.
JomezPro will have a separate round 1 MPO feature card than the livestream, but will cover lead cards for rounds 2 and 3. Par Save Productions has MPO chase card for every round, and GK Pro is following the women's lead card all week. 
UDisc Live has live scoring. Alyssa Van Lanen will be taking photos for the DGPT.