Final Round Recap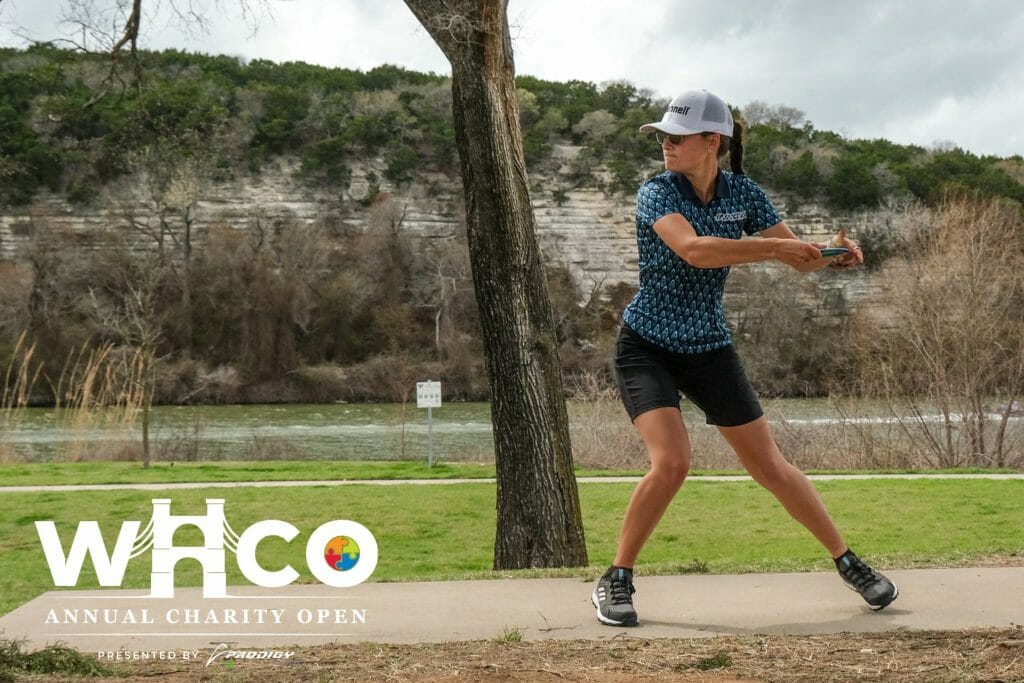 The final day out at the Waco Annual Charity Open was all but a victory lap for Kona Star Panis. While she said after the second round that she wouldn't be pushing too hard on testers, her comfortable 10 stroke lead still ballooned and was more than enough to secure the first Disc Golf Pro Tour victory of her career. It was a start-to-finish disc golf clinic from Panis.
"I didn't expect to come out here and win it," she said, but her poise showed otherwise.
Panis proved during the DGPT All-Star weekend that her consistency was improving. Any questions left about her ability to bring that level of performance to an Elite Series event are gone.
"I wanted to win a Disc Pro Tour and I'm going to take it day by day and live off this feeling until the next one," said Panis.
And she didn't just win: she blew past the field by one of the largest margins on tour in recent years. Getting 12 strokes of final separation is not an easy task, especially going up against the bEast. 
"Colten and I have been working so hard," said Panis. "My backhand form has never felt better, and my forehand is feeling on point. As you guys could see, I was banging my putts and I'm not used to banging all my putts." Indeed, she led the field in strokes gained on the green — and from tee-to-green. Her 78% C1X putting was tied with Holly Finley and Alexis Mandujano for best at the tournament.
That annihilation stayed consistent throughout the tournament, and she tallied an impressive 16-under par total over three rounds, the lowest cumulative score by an FPO player at Waco in DGPT history. 
Panis said that her complete performance and first Elite Series win doesn't change her mindset going forward — "I don't have any expectations for the rest of the season" — but she said the same thing after winning the DGPT All-Star Weekend event. Perhaps the lack of expectations is helping her find that crucial ability to focus on the task at hand.
As Panis cruised to victory, the rest of the field saw far more fireworks in the final leaderboard shuffle. Ohn Scoggins crept up the leaderboard late on round three, moving up 10 spots into second place. She birdied nine of the last 11 holes, which capped off the hottest round of the day, rating just over 1000. Her third round C1X putting was exceptional at 89%. She finished at 4-under par for the weekend, her best career DGPT finish.
Sarah Hokom claimed the final podium spot, marking another year in which excels at Brazos East. She had the third best round of the day — 5-under par — and really made an impact in her putting. She led the field on stokes gained on putting, making 100% of her C1X looks and gaining 3.2 strokes off C2 looks. She netted 3-under par total for a third-place finish.
With the exception of Panis, the rest of the lead card was not able to hold their positions. Lisa Fajkus faired best by only falling into fourth place after a 2-under round; Missy Gannon went 3-over par dropping her to a tie for ninth; and Madison Walker's 6-over par sent her into a tie for 11th. Paige Pierce shot a 6-under par to climb nine positions into fifth, but, after winning the event in back to back seasons, it's the third consecutive year in which she finished 11 strokes or more behind the winner.