Waco Annual Charity Open - Final Round Recap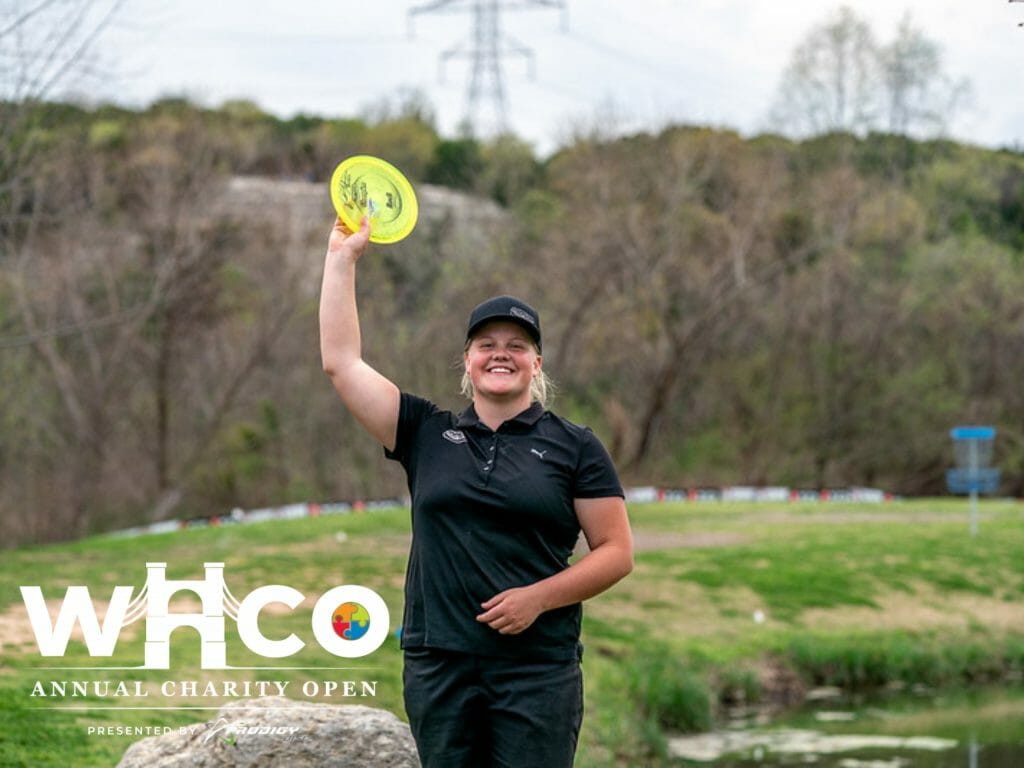 The second round of the Waco Annual Charity Open turned into the final round early on Friday so the stakes on moving day were much higher.
Another 2-under par 62 gave Eveliina Salonen her first win of 2020, finishing four strokes ahead of second place at 4-under par total and averaging close to 1000-rated golf for two rounds. A 4-under par front nine was enough to build a cushion and hold off Henna Blomroos, who at one point closed the gap to one stroke before Salonen closed the door.
A three-putt bogey on hole 10 hurt her average, but Salonen still finished second in the division in Circle 1X putting at 77%. She was top five in parked, Circle 1 and Circle 2 in regulation, and C2 putting.
Blomroos's triple-bogey on hole 12 halted a comeback, and the Finn's putting continues to be the softest part of an otherwise complete game. She two-putted eight times over 36 holes.
Catrina Allen and Sarah Hokom both made five spot jumps up the board to tie for third place, nine strokes behind Salonen.
Heard
"It felt so good to play in the woods finally. I played solid with some bad breaks but overall I'm happy with my game. We decided to change our flights and go back home earlier as planned because all tournaments are now canceled. This month in [the U.S.] was so awesome, everyone made me feel so welcome." – Eveliina Salonen
Statline
Paige Pierce finished one stroke out of cash in 13th place. The last time Pierce completed an Open Women's tournament and did not cash was at the 2013 Hall of Fame Classic. It is her first-ever finish outside of a top 10 in an Open Women's field.
Highlights
2020 WACO Eveliina Salonen hole 17 approach