Ten of our favorites you might have missed last month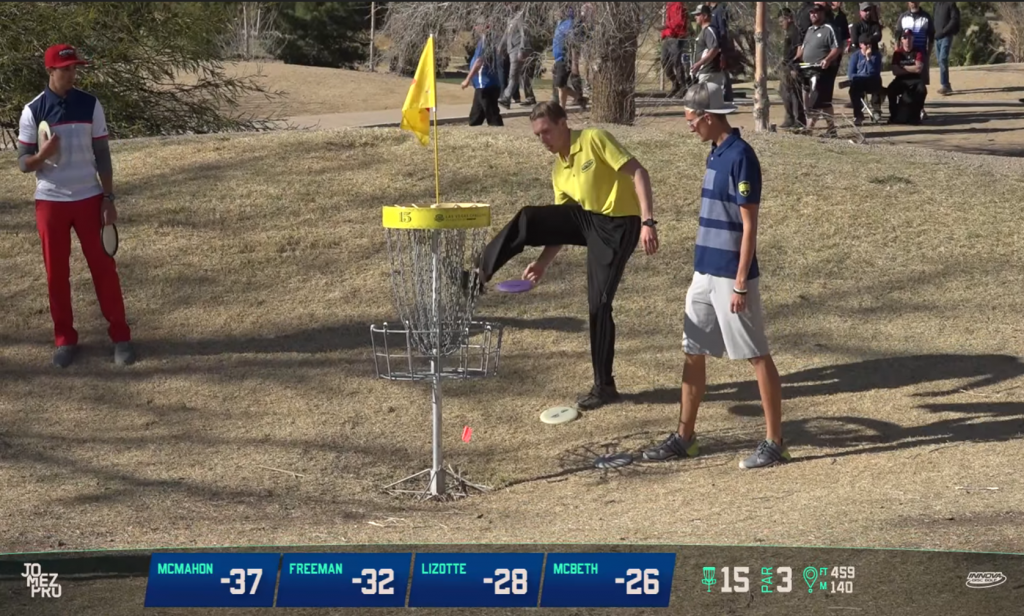 Disc golf, professional and otherwise, is getting bigger all the time and that means it's busier than ever. It can be hard to keep up with everything. That's where our Monthly Dime comes in, where we find and review 10 of the best and sometimes random disc golf related things that caught our attention each month. While we won't pretend to be able to provide a comprehensive accounting of everything that has happened, we'll do our best to keep this both informative and fun.
We've got them all numbered, but, to be clear, this isn't a ranked list or anything like that.
1. Here's one from early in the month, when much of the northeast United States was still covered in snow and ice, and this poor guy was trying to putt at Campgaw in northern New Jersey:
There's ice dancing in the Olympics, maybe disc golf on ice can make it in the 2022 winter games? Nevermind, that's probably a terrible idea. (h/t u/dinozombiesaur)
2. Disc golf art doesn't get much better than the poster for the Sexton Shootout, courtesy of Overstable Studios.
3. When Jomez Productions is out filming their hole previews by drone and players are practicing for the upcoming tournament, it has become something of a ritual to do something silly. Here's the best from the Las Vegas Challenge:
Jomez Drone Fly Over Shenanigans
We know someone can top these guys though. A.J. Risley, where you at?
4. Speaking of Jomez Productions, not only did they add to their production content by filming the Open Women's lead card at the event, but they also stopped at the Grand Canyon on the way to Las Vegas, and brought us an important public service announcement all disc golfers can take to heart: 
5. The Las Vegas Challenge was chock full of storylines. Eagle McMahon's huge win was certainly the highlight, along with the strong winds that hindered play. But don't sleep on Paige Pierce's big comeback win, the unheralded Joel Freeman finishing second only a few strokes behind McMahon, Kona Panis notching the best NT finish of her career or Madison Walker's return from injury.
6. The PDGA World Championship is moving to 5 rounds after being just 4 last year. It will also feature a cut after the fourth round. There are a lot of good reasons for both adjustments: specifically, more competitive disc golf at the highest level.
7. Discraft announced their new Chainstar Pro baskets. They will be used in a tournament for the first time during today's round at Vista del Camino Park during the Memorial Championship.
8. We took a look at the numbers, provided by UDisc Live, following the Las Vegas Challenge and found out that accuracy from the tee and fairway were better indicators of success than putting accuracy at the event.
9. Sure, Joel Freeman tossed plenty of impressive shots at the Las Vegas Challenge, but this was probably our favorite highlight of his:
There were three holes left at an NT, he's in second place and he still takes a moment to have some fun. Just shows that it's important to have a good balance between intensity and laid-back-ness.
10. Here is another one of our favorite highlights from Vegas. When you're Simon Lizotte and you can throw over nearly anything, that's what you do whenever you can. It's just an added bonus when the tree decides to spit out your disc right next to the basket:
That's it for now, see you next month.