Next-day MPO and FPO coverage on tap for 2018 season opener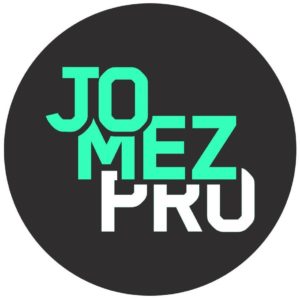 Jomez Productions made a significant impact on how fans watch professional disc golf in 2017. By staying on the road and becoming a fixture at nearly every high-profile event last season, they produced an unprecedented volume of tournament coverage at a consistently high level. As a result, their name has become synonymous with watching the pro game, causing fans everywhere to wear out their F5 key waiting for the next video to drop.
They have big plans for 2018, starting with the addition of a fourth member to their team in preparation for producing three camera coverage of both MPO and FPO feature and lead cards for all four rounds at the Las Vegas Challenge. The Texas-based team plans to release videos from both divisions the next day, sticking to their mantra: "next day, all day."
Joining the team is Chris Gomez, the brother of Jomez Productions founder and producer Jonathan Gomez. He will take over duties on the catch camera down the fairway while the team is filming. Michael Fouche, who worked the catch camera last year, is moving into a full-time editing role to make the production of two next-day videos possible. Jonathan and Jerry Gomez will both stay in their familiar roles, filming slow-motion reaction shots and views from the teepad.

They plan to use the Las Vegas Challenge, the first of 21 pro events they are set to film this season, as a test to gauge the feasibility of these new challenges. If all goes according to plan, they will continue producing MPO and FPO feature and lead card footage for a majority of PDGA Majors and National Tour events where both divisions compete.
We caught up with Jonathan Gomez to ask him about the changes to their team, life on the road and what it's like filming at the sport's biggest events.
The interview has been edited for clarity and length.
Ultiworld Disc Golf: What motivated you to take on the additional challenge of producing two full tournament rounds each day at the event?
Jomez: Our goal has always been to keep expanding as we go. I started out with one camera by myself. Then we added a second camera, and eventually three. And then people kept asking, 'Why can't you cover more cards with those cameras?' We want to still keep the product consistent, but we wanted to finally find a way to expand it where we're able to do a three camera production for more than one card a day.
So, we were in talks with the PDGA and Innova during the offseason and they encouraged us to give it a bit of a closer look — maybe doing that extra work without a drop in production quality wasn't as far off as I thought. So the more we thought about it, we wanted to bring in the right arrangement of people with the thought: how can we bring in the fewest amount of people and still produce more content?
We were able to work out a way to bring in just one more person and at the same time create twice as many cards in a day. We've always wanted to expand, just not do it too quickly. It's all about feeling out the timing and committing to something like this when the time is right. We want to remain consistent at the very least. We were able to go for it, and now we're really excited to bring this plan to life and see how people respond.
We want to remain consistent as we keep growing and progress forward with new ideas. This year we'll see if we can get two cards working, and later on down the road maybe three or four cards. Growing at the right pace is our main goal. We want to bring the best product to the fans as possible.
UWDG: Features on your videos like Slo-mez and the shot tracker were popular additions last year. Do you have any plans for similar innovations this year?
Jomez: We definitely have a redesigned graphics system this season, and I want to be sure to shout out to Juan Garcia at Overstable Studios. He's in charge of all of our graphics and he did a great job for us last year and now he definitely wanted to step it up this season and make even it better, playing off of what we did last year. We are also working directly with UDisc Live now for the scoring. We've been working really closely with them and we're excited too since they're expanding outside of the Disc Golf Pro Tour to cover the PDGA National Tour too.
There might be a couple more features fans will just have to wait and see when the coverage comes out. There might be some surprises.
UWDG: Last year you expanded beyond just producing shot-by-shot tournament footage with the Basket Dash and Final 9 projects. In terms of other projects what are your plans in 2018?
Jomez: There are some projects that we developed and shot last year that during the offseason we were working on and plan on releasing this season. We're definitely going to continue doing the JomezPro Final 9 events. We did 10 last year and we're hoping to beat that, hopefully doing 15 or more this season. We're really focusing on that right now, along with the tournament coverage. Once we get those things on track, we will push out the footage we shot last season.
UWDG: What was life on the road like last year?
Jomez: We definitely learned a lot in our first year on the road full-time. None of us had ever toured or anything like that and none of us had any experience with an RV and what goes along with that lifestyle. It was definitely an adventure: we took a risk and we couldn't be happier with how it turned out. We're excited about this season, using what we learned and all the people that we've met and meet up with them again. There isn't as much uncertainty going into it this year.
UWDG: Did you want to add to that answer at all? Maybe something about pizza rolls?
Jomez: That's totally Steve Hill—that was just one tournament and he never lets me forget it. If anything, I'll say that Arizona Rx Energy—you can put that in there—that's the key to going on the long drives and editing all night.
UWDG: Is there a non-disc golf related destination you're most looking forward to visiting in 2018?
Jomez: We finally got to—on our way to Vegas—we all got to see the Grand Canyon for the first time. It's something that everyone knows about but not that many people get a chance to experience. So it was great to do that right off the bat.
We're always looking to find stuff on our way. We're all really big into theme parks, riding roller coasters, that's always fun. I want to go to Cedar Point so bad, I'm hoping that this year we can do it. I know it's one of the top theme parks in the world. Last year we were thinking about it but couldn't make it work.
UWDG: Is there an event on the tour you're specifically excited about this season, maybe one you haven't been to yet?
This year I'm really looking forward to going back to Worlds in Vermont at Smugglers' Notch. It's such a nice place to go, hang out, and play disc golf. We've never been to Masters Cup, so I'm really excited to check out DeLaveaga for the first time. It's just so iconic and that event has been going on for so long and it's our first opportunity to get out there and film it.
UWDG: What is the best shot, or your most favorite, that you've filmed?
Jomez: It's hard to pick just one. Nate Sexton's roller at the Basket Dash was ridiculous, so that's one of them. Ricky's walk-off win at Utah was really good. There have just been so many good putts that were awesome. Basically, anything that was in our best of 2017 videos is the best of the best because there were probably twice as many clips as that and I had to narrow it down. We were really fortunate to look back and see all the great shots we were able to capture.