Catrina was rollin' in Vegas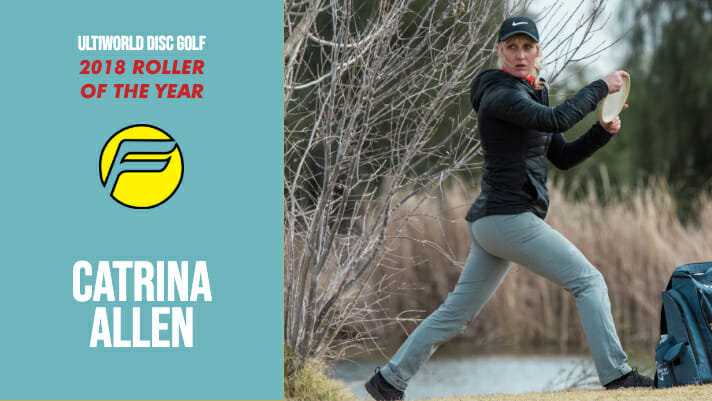 Ultiworld Disc Golf's 2018 Roller of the Year voting is presented by Friction Gloves; all opinions are those of the author. Check out our review of Friction's DG Gloves here.
As soon as Catrina Allen's disc hit the fairway in Las Vegas it took on a life of its own. And her skillful ground play earned her the 2018 Roller of the Year.
The shot was the perfect use of the Follow Flight from Jomez Pro. Needing to work its way around elevation and vegetation, the disc weaved back and forth across the manicured hole 7 on the Adidas Terrex course during round three of the year's first National Tour event. It also had to work its way 450 feet to even get to the pin.
Watching the highlighted path, you don't think the disc will make it to the flag in the distance to begin with. When it crests a ridge near the green, you think there's no way it curls up to leave a simple tap-in. But as it settles steps from the basket, you wonder why you ever questioned its final resting place.