Even after a dominant season, FPO's top player is hungry for more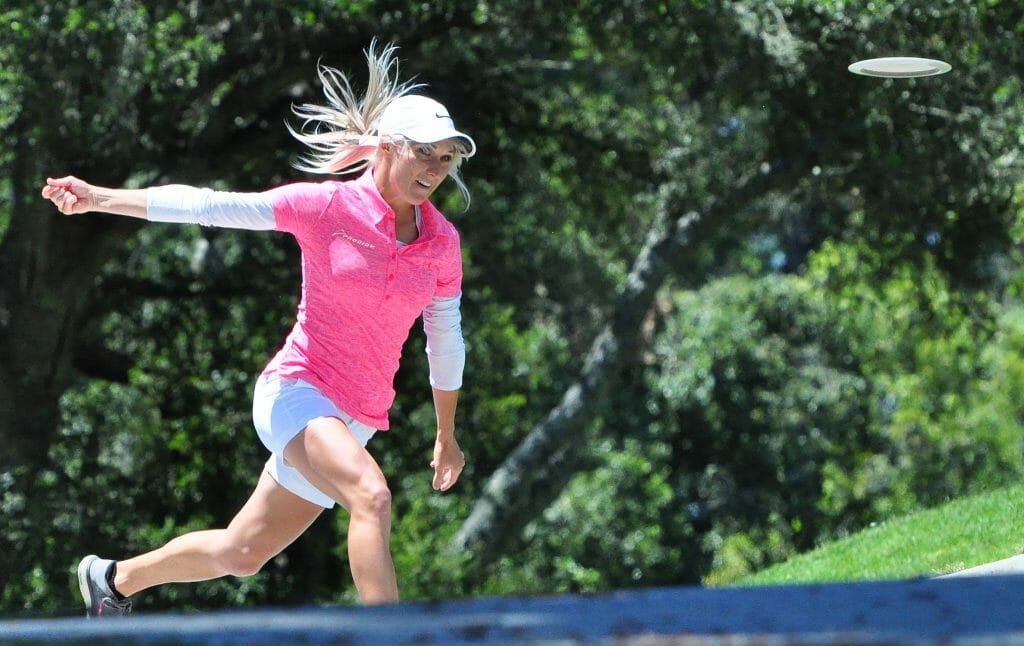 No other woman was as consistently dominant in 2016 as Catrina Allen.
Eighteen victories. The PDGA National Tour points series title. An 11-tournament winning streak.
One finish worse than second place. Zero finishes worse than fourth.
For all those reasons – and many more – Allen was our staff's unanimous choice for Women's Player of the Year.
The hits came early and often for Allen, as she ousted Paige Pierce by one stroke at the Memorial Championship to kick off the NT season. From there, she took down three more A-Tier victories before heading to the Glass Blown Open, where she cruised to a 17-shot victory. Those assertive wins – an 11 stroke margin at the Kansas City Wide Open; 12 at the "Steady" Ed Masters Cup; and a whopping 20 shots over second place at the Brent Hambrick Memorial Open – became a calling card of Allen's year, but she also came through in the clutch, as her sudden death Beaver State Fling win over Pierce proved to be one of the season's most memorable moments.
And yet, in talking about 2016 with Allen, she knows what eluded her: the Major victories. A stunning Final 9 fall at Pro Worlds, plus her lowest finish of the year at the United States Women's Disc Golf Championship, may have taken a bit of shine off the season as a whole.
"I hadn't placed out of the top three in – I think it was something like three years," Allen said. "So it was really unfortunate, but it was just a horrendous week altogether. I try not to think of U.S. Women's at all."
Still, Allen said that, despite those disappointments, she is determined to add to her game this offseason and come back stronger in 2017. She wants to make inside-the-circle putting automatic and plans to dedicate more time to that end, as she said she has long relied on her driving distance over her close-range skills.
It's all in an effort to put together what she deemed "the year I want," which would be a mix of her 2014 success that saw her take two Majors and win even more tournaments than she did this year – 31, to be exact – and this season's NT success.
"I'm going to the gym, I'm learning new shots," Allen said. "Trying to be consistent all around my golf game no matter if it's a wooded course, an open course, even if it's lefty friendly. I feel like I've shaped my game to attack no matter where we're playing, so it's hard for me to be satisfied with anything but winning."