From consistent to clutch, the world champion's season had it all.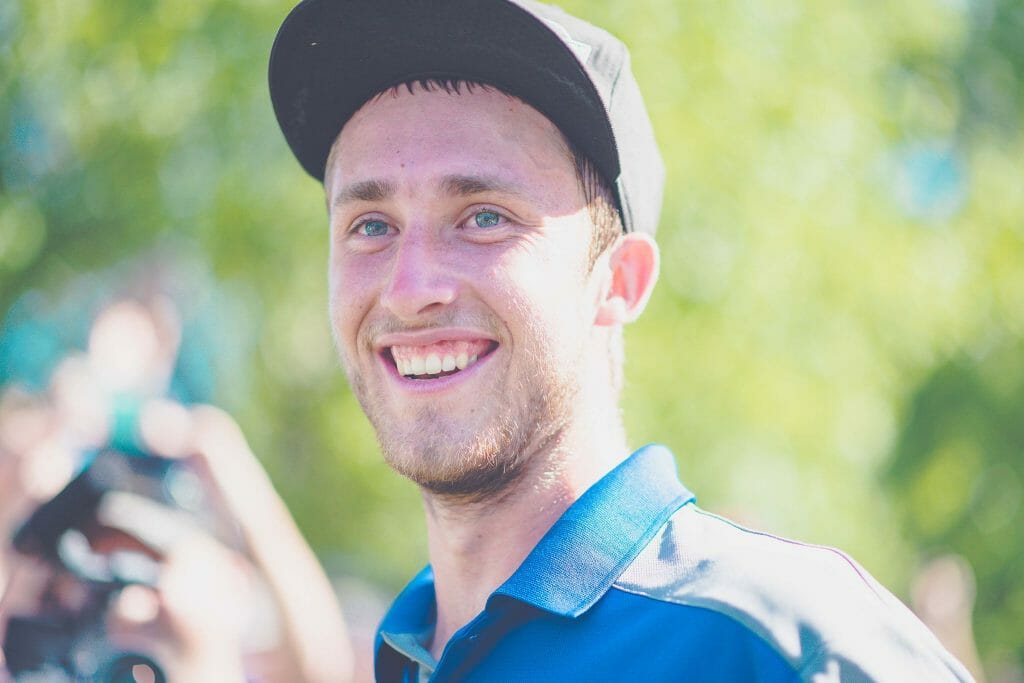 Point your browser over to the fine resources housed at Merriam-Webster, and type in the word clutch. Next, patiently scroll down to the third use of the word, as an adjective, and witness what many disc golf fans did with regularity this season:
Made or done in a crucial situation <a clutch hit>

Successful in a crucial situation <a clutch pitcher>
The dictionary stopped short of including see also, Ricky Wysocki. But it wouldn't have been an outlandish claim.
The 23-year-old pro was faced with a multitude of those crucial situations this season, and more often than not passed the test with flying colors.
Masters Cup? Check.
European Masters? Done.
The Majestic? Mark down another.
But, as much as Wysocki's season was marked by these moments of success, it was defined by a greater characteristic: consistency. Simply take a look at his PDGA docket for 2016, and you'll find nary a blemish, with only an early-season third round hiccup at the Memorial Championship taking him out of contention there; and what can be easily argued as a figurative hangover from his first world championship driving him to a 12th place finish at the Ledgestone Open. Aside from those tournaments, his low placing on the season was fourth, and that happened only once. In fact, he only carded a third place finish a single time, at the weather-shortened United States Disc Golf Championship. The rest of his season is all 1s and 2s, and it wasn't like he feasted on B- and C-Tiers to garner those numbers. On the contrary, he didn't even play any of those events, sticking exclusively to A-Tiers and above.
That deft combination of clutch and consistent played together as well as Wysocki's sidearm and backhand. In years past, one piece was dominant, lending to plenty of "what if?" moments. Now, both sides of his game complement each other, resulting in 13 season victories, two Major wins, and the points series titles on the PDGA National Tour, the Disc Golf Pro Tour, and the Disc Golf World Tour.
The cherry on top of all of this? That victory in Emporia back in August, in which Wysocki never bit off more than he could chew and never stepped outside his own game. He was calm, controlled, and enjoying a victory lap halfway through the Final 9. Those final few holes are the loosest I've ever seen Wysocki on a course, and he certainly earned that celebration.
And, perhaps most importantly, he got the world title monkey off his back. With that pressure off the table, could we see a McBeth-like run of consecutive championships? The tools are there, as is the experience.
But perhaps I'm getting ahead of myself there, so let's simply end with this: Ricky Wysocki was our staff's unanimous choice for Men's Player of the Year. In a season filled with big names and big performances, his were the biggest. It was an easy call to make.