The world #1 Paul McBeth got his 2016 campaign off to a strong start.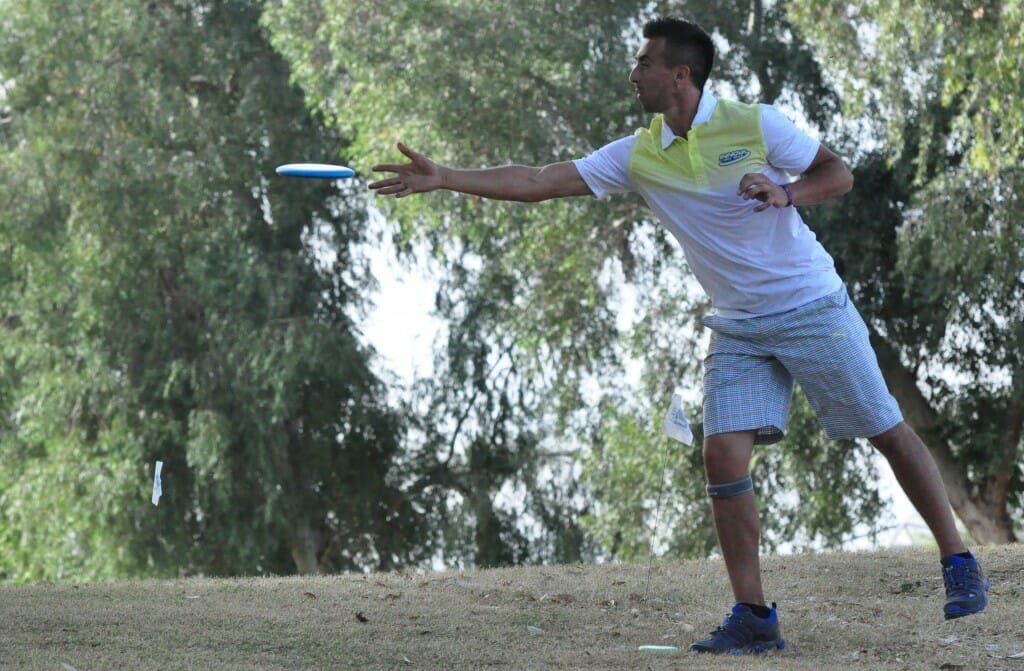 Winter melted off the Professional Disc Golf Association (PDGA) National Tour this weekend in Arizona, with reigning world champion Paul McBeth edging travel partner and fellow Innova teammate Nate Sexton for the victory at the 28th Memorial Championship.
Played across three courses in Scottsdale, Mesa, and Fountain Hills, the tournament drew 335 professional disc golfers to the desert for the first major event of the 2016 season.
McBeth threw a 13-under 43 in Saturday's final round, good enough to bring him to a 45-under 182 for the four-day tournament and give him a one shot margin over Sexton.
While the two are friends who play against each other nearly every weekend, the reality that only one of them could win was not lost on McBeth.
"I honestly made sure to apologize last night if anything happens on the course," McBeth said. "You kind of have to look at him as a competitor while we're out there. There's nothing personal on the course, but we're both shooting for the same thing and we're good friends before and after the round. But during, we're there to put a show on and play our best and show our abilities."
Those abilities were on full display with a back-and-forth that kept McBeth and Sexton jockeying for position up until the final holes.
Sexton headed into Saturday's tilt at Fountain Hills Park with a one shot lead, then quickly extended it to two with a first hole birdie to McBeth's par. McBeth returned serve with a Hole 2 birdie, then the two matched each other for the next seven holes until Sexton birdied Hole 10 to again extend his lead. McBeth clawed back to within one with a birdie on Hole 11, then tied Sexton with another birdie on 14.
Hole 17 finally saw McBeth eclipse his opponent, as Sexton's 40-foot putt for two ticked the left side of the chains and hit the ground. McBeth cleaned up his birdie, then carded another to close out the tournament and take the $4,000 purse. Sexton's 44-under 183 second place finish garnered him $3,000 in prize money.
"I feel great. I played really solid, it came down to the last few holes," Sexton said. "I have no regrets. I'm happy with how I played."
And even in the heat of competition, the two players keep the camaraderie alive.
"We both want to win," Sexton said. "He [McBeth] usually wins – he's the number one player in the world – but I enjoy seeing him play well, I know he enjoys seeing me play well. So we're rooting for each other out there."
The victory marked McBeth's fourth Memorial title since 2011, with his only losses in that stretch coming in playoff rounds. He has never placed lower than 10th at the event. "The courses I do really well at [here], they fit my style of game," McBeth said. "I feel like I have control with my drives and putts, and you get rewarded for that out here on these courses, especially with the water. And then confidence, the confidence to go for all these shots."
For Sexton, taking the lead into the final round was reminiscent of his performance in last year's United States Disc Golf Championships, where he ultimately finished in fourth place. It was an experience he said he brought with him to the Memorial.
"I certainly learned from it," Sexton said. "It's hard for me to say what specifically I learned, but just kind of being able to be comfortable and confident in that situation is always something that it takes some time to be able to learn.
"You can't really replicate the kind of pressure you're going to feel when you get in that spot, you can't really practice it," he added. "The real thing is the only way to really get good at it."
Further down the Open Division leaderboard, Simon Lizotte's 14-under 42 on Saturday vaulted him into a third place tie with Nikko Locastro; both finished the tournament at a 41-under 186 to collect $1,750, while JohnE McCray's 40-under 187 was good for fifth.
PDGA Amateur World Champion Anthony Barela threw a 37-under 190 to place seventh in his National Tour debut, while 2015 Memorial champion Jeremy Koling's 34-under 193 found him in 13th.
Allen Bests Pierce In Open Women Division; Climo Dusts Masters Field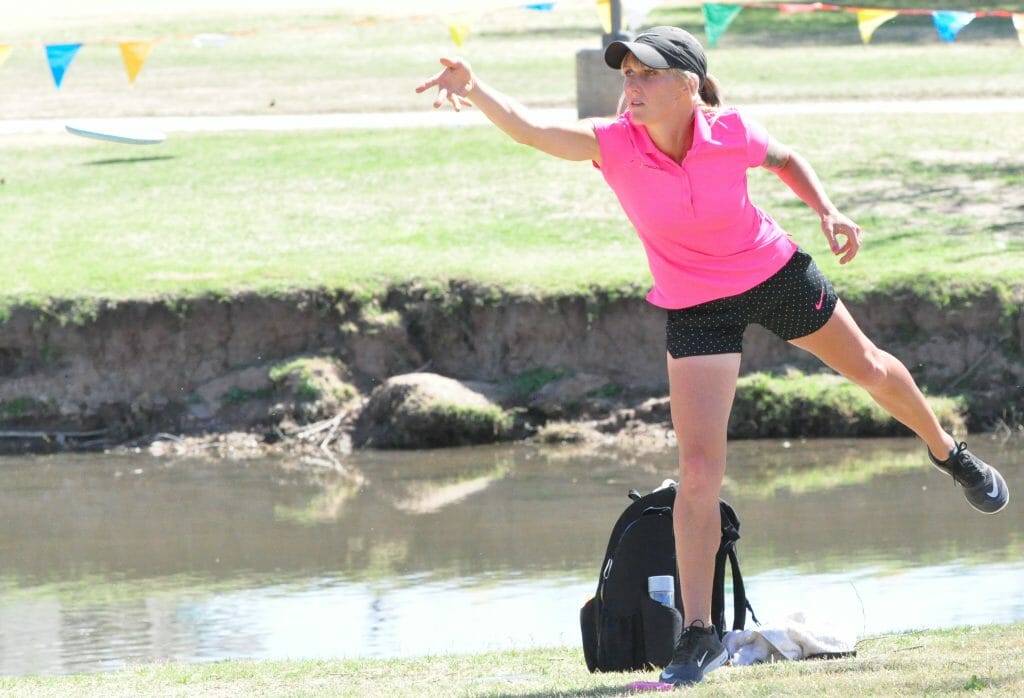 The Open Women Division also saw a one shot margin of victory, with Catrina Allen besting 2015 Memorial Champion Paige Pierce to take home this year's crown.
In a yo-yoing final that saw Pierce tie the score four times and miss a 10-foot putt on the final hole that would have sent the action to a playoff, Allen threw a 5-under 51, bringing her to a 12-under 215 for the weekend for her first Memorial victory and a $1,700 prize.
Pierce's runner-up finish netted her $1,100, while Jennifer Allen, Valarie Jenkins, and Sarah Hokom rounded out the top five.
In the Masters Division, 12-time World Champion Ken Climo made easy work of the field, taking the lead Thursday and never relinquishing it en route to a seven shot victory and a $1,600 purse.
Outside The Circle
Notes from the Memorial weekend
– A Friday night car accident outside the house they stayed at kept McBeth and Sexton up past their preferred bedtimes and damaged Barela's father's truck.
"Luckily no one was hurt," Sexton said. "It was just some silly kids driving crazy apparently." Despite the inconvenience, both competitors said it did not affect their play. "I was fine, it was fine," Sexton said. "We didn't tee off until late, I still had plenty of time to rest and relax."
– A minor controversy erupted during Saturday's final round when McBeth needed what appeared to be a bathroom break after Hole 15.
Cardmate McCray, visibly irritated, began to count down McBeth's time to tee off on 16 when he did not return within 30 seconds of the last thrower. When McCray was told it would simply be a time warning and that McBeth would not be penalized, he could be heard saying, "I guess rules don't apply to everybody" on the live event broadcast.
Per PDGA rule 804.01B, the situation was properly enforced, as it was McBeth's first time violation, only resulting in a warning. "It was an odd moment," Sexton said. "I think JohnE lost his composure and likely regrets counting out loud like that."
McBeth arrived about 35 seconds after McCray's countdown, promptly stepping up and landing his drive 25 feet from the pin.
– Lizotte's 42 was good for the tournament's hot round, an honor he shared with 2011 World Champion Nate Doss, who shot the same score in the final round.