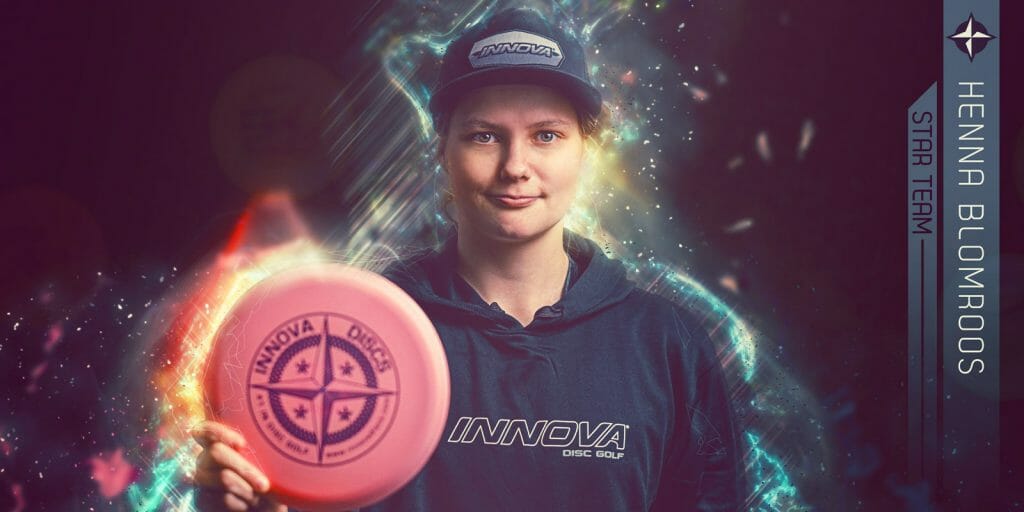 Last week, Innova Discs announced their extensive sponsorship lineups for 2022, including their highest levels of support — Star Team and Champion Team.
Innova extended contracts with numerous players and just announced a big new signing in Hailey King.
Here is this year's Star Team, which receives the company's highest level of support:
Jennifer Allen
Gregg Barsby
Henna Blomroos
Philo Brathwaite
Garrett Gurthie
Calvin Heimburg
Hailey King
Jeremy Koling
Juliana Korver
Eveliina Salonen
Ohn Scoggins
Nate Sexton
Promoted to Star Team in 2022: Hailey King (from Discraft), Philo Brathwaite, and Juliana Korver. Departing: Ricky Wysocki and Valerie Mandujano, both of whom signed with Dynamic Discs for 2022.
The five-time FPO World Champion Juliana Korver (and the 2021 DGPT Rookie of the Year!) is planning to be on full-time tour in 2022 after returning to competitive disc golf for the first time in more than a decade in 2021.
The next tier of support at Innova is Champion Team. Here's the 2022 lineup:
Anthony Barela
Deann Carey
Lisa Fajkus
Holly Finley
Joel Freeman
Christine Jennings
Zackeriath Johnson
Callie McMorran
Maria Oliva
James Proctor
Nathan Queen
Jessica Weese
Bradley Williams
Promoted to Champion Team in 2022: Deann Carey, Zackeriath Johnson, Maria Oliva, James Proctor, and Bradley Williams. Departing: Philo Brathwaite (promoted to Star Team), Mason Ford (to Dynamic Discs), Andrew Marwede (to DGA), Kona Panis (to DD), Alex Russell (now on Crew Team), and Ellen Widboom (now on Crew Team).
"We'd like to thank Ricky Wysocki, Valerie Mandujano, Mason Ford, Andrew Marwede, and Kona Panis for all they contributed to Team INNOVA over the years," the company wrote on its Instagram. "We wish you the absolute best in this upcoming season and beyond."
Notably, Nathan Queen won the 2021 DGPT Championship and its $30,000 top prize but did not get promoted to Star Team. Innova's website reads, "Our Star Team is comprised of our highest level competitors, who have proven themselves both on and off the course. Since the inception of the Star Team one of the primary requirements was to win a PDGA Major. Today we consider a variety of different personal characteristics and achievements to ensure that earning a Star Team nomination remains one of the most prized accomplishments in disc golf."