Gannon, Klein named Most Improved; Korver, Buhr awarded Rookie of the Year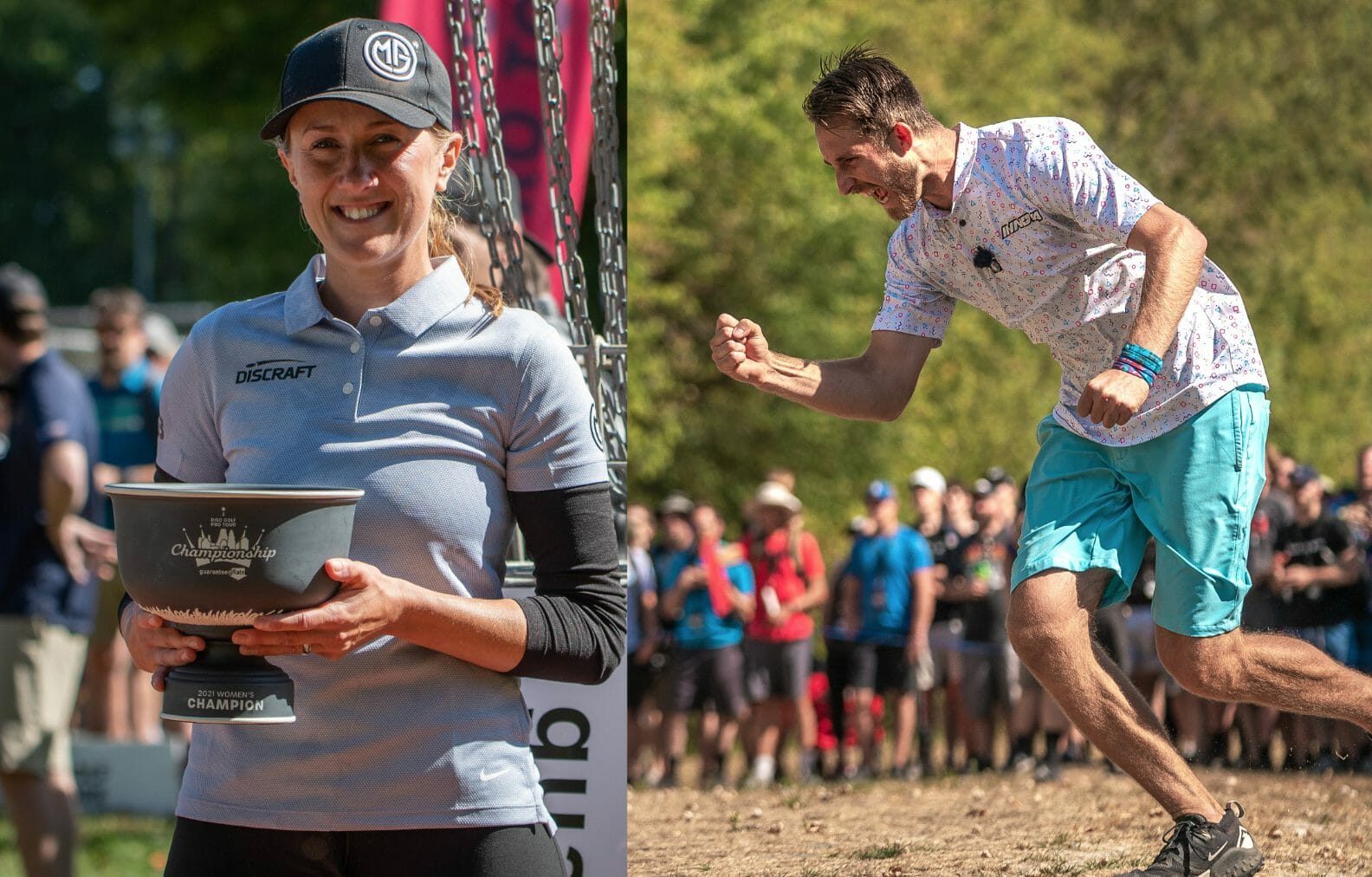 Missy Gannon and Ricky Wysocki were named the 2021 Elaine King Player of the Year and Ken Climo Player of the Year, respectively, by the Disc Golf Pro Tour.
The new awards were determined by an equal weighting of four criteria: DGPT points standings, the DGPT Championship finish, a fan vote, and a media vote.
Gannon finished her season on a high note, winning the Throw Pink Women's Disc Golf Championship and DGPT Championship on back-to-back weekends, securing her the single-season earnings record in the FPO division with $67,029, bolstered by the $30,000 prize for winning the Tour Championship. Gannon had previously won her first Elite Series event at the 2021 Des Moines Challenge.
Wysocki had his best season in years, claiming the #1 spot in both DGPT points and National Tour points. He won four Elite Series events and a pair of Silver Series tournaments, including a memorable battle with Paul McBeth at the Open at Belton. Wysocki missed the top 10 just twice all season and had a combined 13 first and second place finishes.
The DGPT also announced its awards for Most Improved Player — Missy Gannon and Kyle Klein won in FPO and MPO, respectively. Gannon easily had her best season ever after claiming her first two Elite Series wins. Klein raised his rating from 1025 to 1039 and won his first Elite Series event, the Idlewild Open.
The DGPT Rookies of the Year, award to the players with the highest number of DGPT points with fewer than three DGPT starts in past seasons, were Juliana Korver and Gannon Buhr. Korver, a five-time FPO World Champion, qualified for the award after returning to competitive disc golf in 2021 for the first time in 15 years. The teenaged Buhr was a far more traditional winner of top rookie honors, joining the tour for the first time and getting a pair of top five finishes — 4th at The Preserve and 5th at the DGPT Championship. His earnings were nearly 20 times higher in 2021 ($18,934) than 2020 ($962).