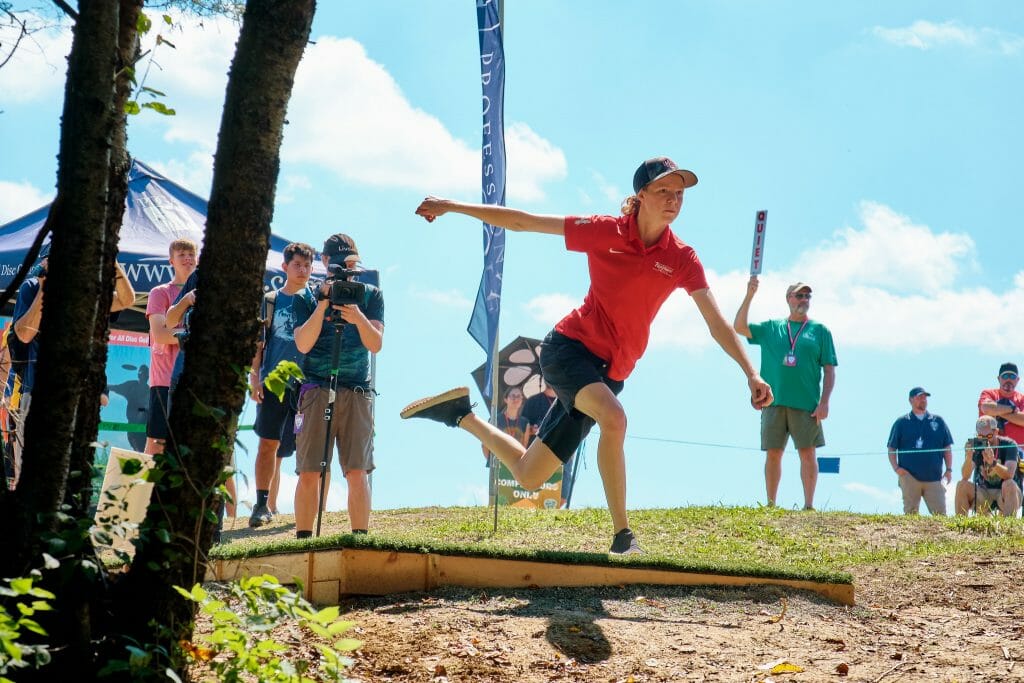 Hailey King announced today on Instagram that she is leaving her sponsorship contract with Discraft a year early, throwing another curveball into a tumultuous offseason.
King had been sponsored by Discraft for five years and signed a two-year deal before the 2021 season.
"Starting from my very first tournament where I won by 22 strokes, to winning the NT series, Discraft has shown me that they truly care about the players," she wrote on Instagram. "If Discraft didn't take a chance on me, I don't know where I'd be. They have taught me so much, and I have grown an incredible amount both on and off the course. With that being said, it's time for Discraft and I to split ways. I have no hard feelings for Discraft and I only wish the best for their continued success."
"This was not an easy decision but we wanted to support Hailey through some changes in her life and both Discraft and Hailey felt it was good for her to experience something new," Discraft posted on Instagram. "We want to thank her for an amazing 5 years and wish her luck on this new journey."
King won four Elite Series events in 2021 and took home first place in the National Tour points standings in its final season. She only missed the top 10 at a tournament once all season, when she finished 13th at the Waco Annual Charity Open.
She has not yet announced her primary sponsor for 2022.