Hope springs eternal.
Ultiworld Disc Golf's coverage of the 2021 PDGA Pro World Championships is presented by Skybreed Discs, a top online retailer and preferred vendor of the 2021 Ledgestone Insurance Open, and Aria Discs, a new disc golf brand making discs designed for beginners.
The World Championships. The pinnacle of disc golf. The Major Championship that puts an 'X' next to your signature.
It's every player's dream to win a world title, and, for the first time in two years, the US' best (and Thomas Gilbert, Kristin Tattar, Albert Tamm, and Silver Latt) will get a shot at it with Utah's Wasatch Range towering in the background.
This is not your regularly scheduled Worlds preview. Don't come here for sober analysis of the courses. We're looking squarely at why your favorite player is going to win the title this year, ignoring their flaws and accentuating the reasons there is always hope, no matter how long the odds.
MPO
Why Eagle McMahon Is Going to Win Worlds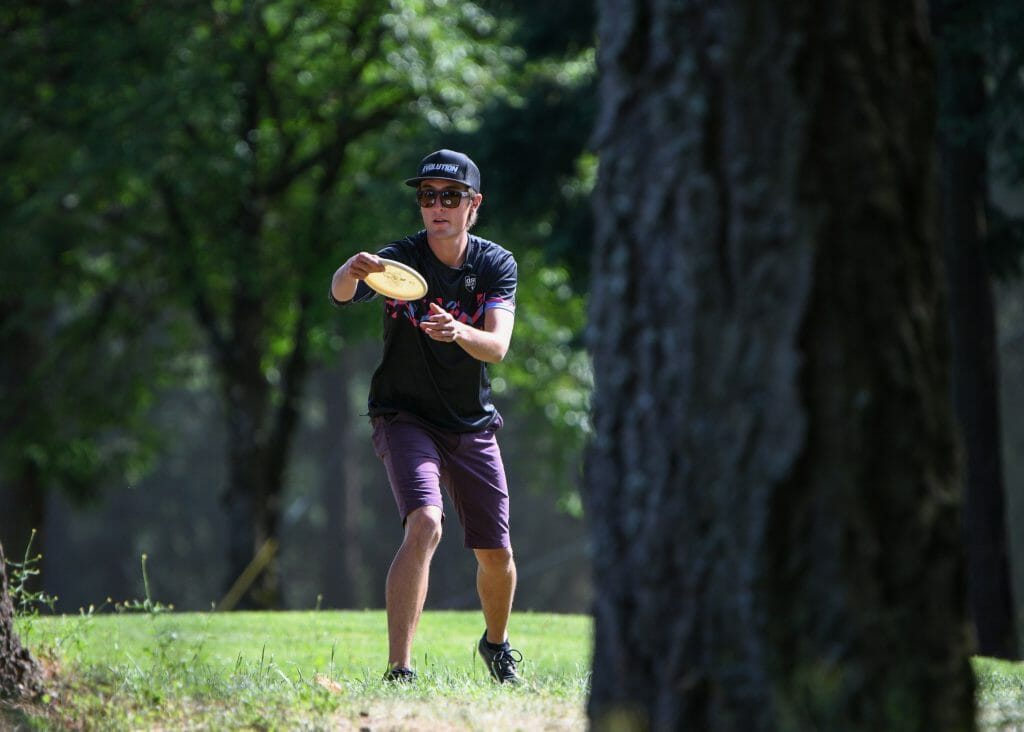 Eagle McMahon is going to win Worlds because he's the hottest player on tour right now. And he's now officially beaten Paul McBeth and Ricky Wysocki more than any other player in disc golf history.
Eagle is coming off of back-to-back DGPT wins at the OTB Open and Portland Open. Add those to his Las Vegas Challenge victory and he has three Elite Series wins this year, despite skipping some to rest or nurse an injury. No other player has more than two Elite Series victories.
At just 23 years old, Eagle is still coming into his prime and yet is already winning as much as anyone on tour. He's already checked the box for winning a Major title after claiming the Konopiste Open in 2018 and looks primed to win his first World Championship in 2021.
Why Ricky Wysocki Is Going to Win Worlds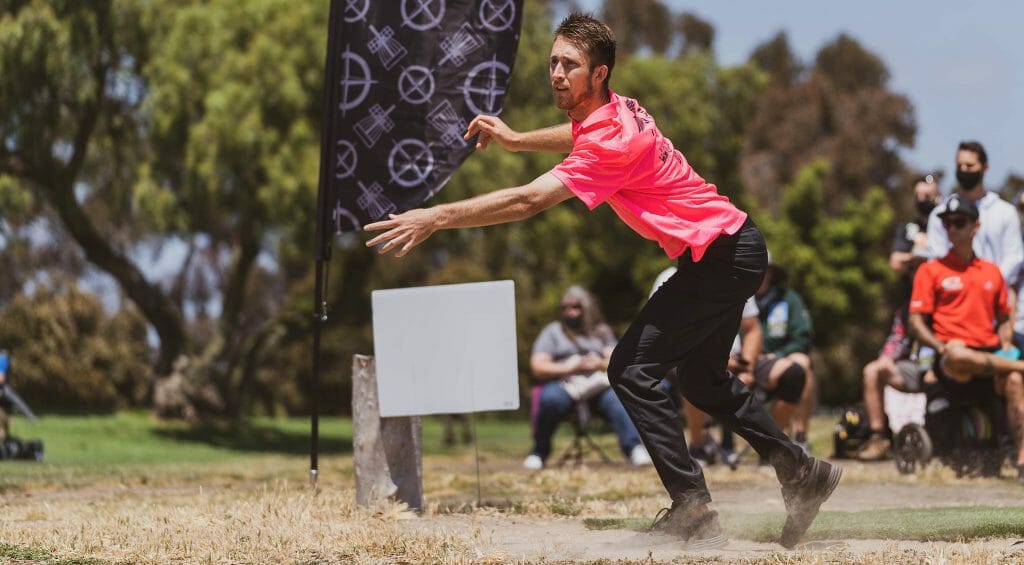 Ricky Wysocki loves Utah, and Utah loves him back. Sockibomb has thrived on the Mulligans and Fort courses, winning the Utah Open in 2017 and 2018 before finishing in second place in 2019 behind Matt Bell. And how about this incredible walkoff ace in '17:
He followed that up in 2018 with an 1109-rated 44 course record at Mulligans to win again. Phew.
Let's not forget that he's not just a horse for these courses; he's playing his best disc golf in years this season. Since the Open at Belton in mid-March, he's tallied four wins, including two Elite Series wins on two very different styles of course (Texas States — woods, Jonesboro — bomber). And he was inches from at least forcing a playoff at Portland Open two weeks ago.
And let's definitely not forget that Wysocki is already a two-time World Champion. He's proven that he can rise to the occasion and overcome the nerves — and his game looks more dialed now than it has since he last won a Worlds in 2017.
Why Paul McBeth Is Going to Win Worlds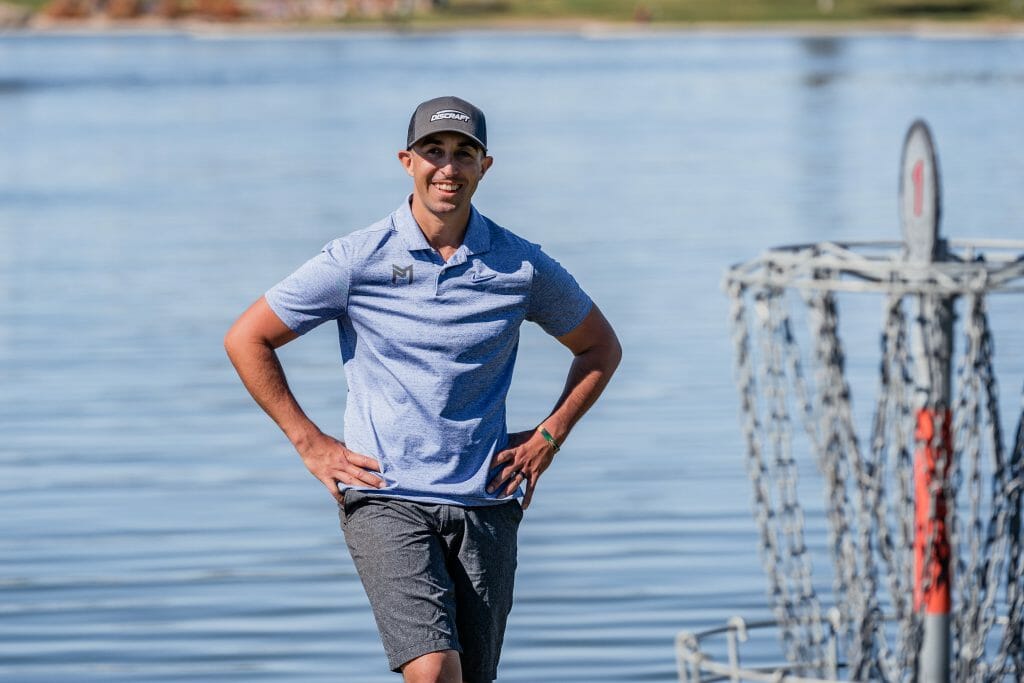 5X. Need I say more?
McBeth is the greatest player of a generation, perhaps of all time, and he is aiming to add another X to his name. And why not? His ultra versatile game has all the tools to dominate on the Utah courses, which aren't as long as some of the monster courses that have been on tour this year. Distance control, line shaping, putting — McBeth has the key ingredients to succeed.
If you're looking for what could give him an edge, consider this: he's #1 on tour this year in Circle 2 putting (a whopping 40%), and he's coming off of a 90% C1X / 64% C2 putting performance at the Portland Open. When McBeth's putter gets hot, he's nearly impossible to beat.
Since 2012, McBeth has either won Worlds or finished in second place. Are you going to bet against him?
Why Calvin Heimburg Is Going to Win Worlds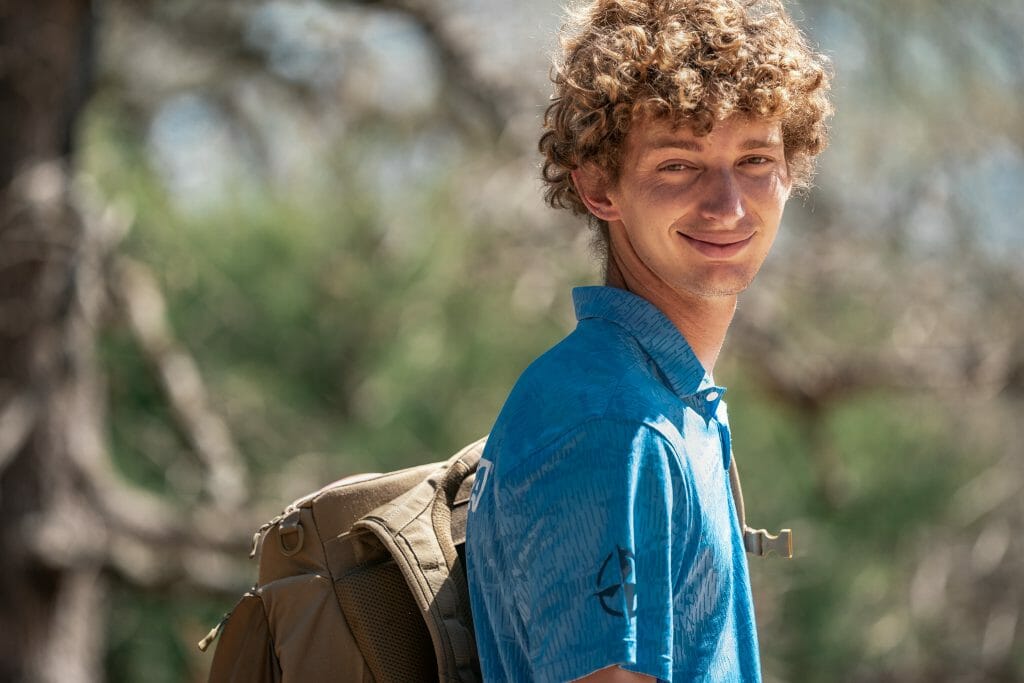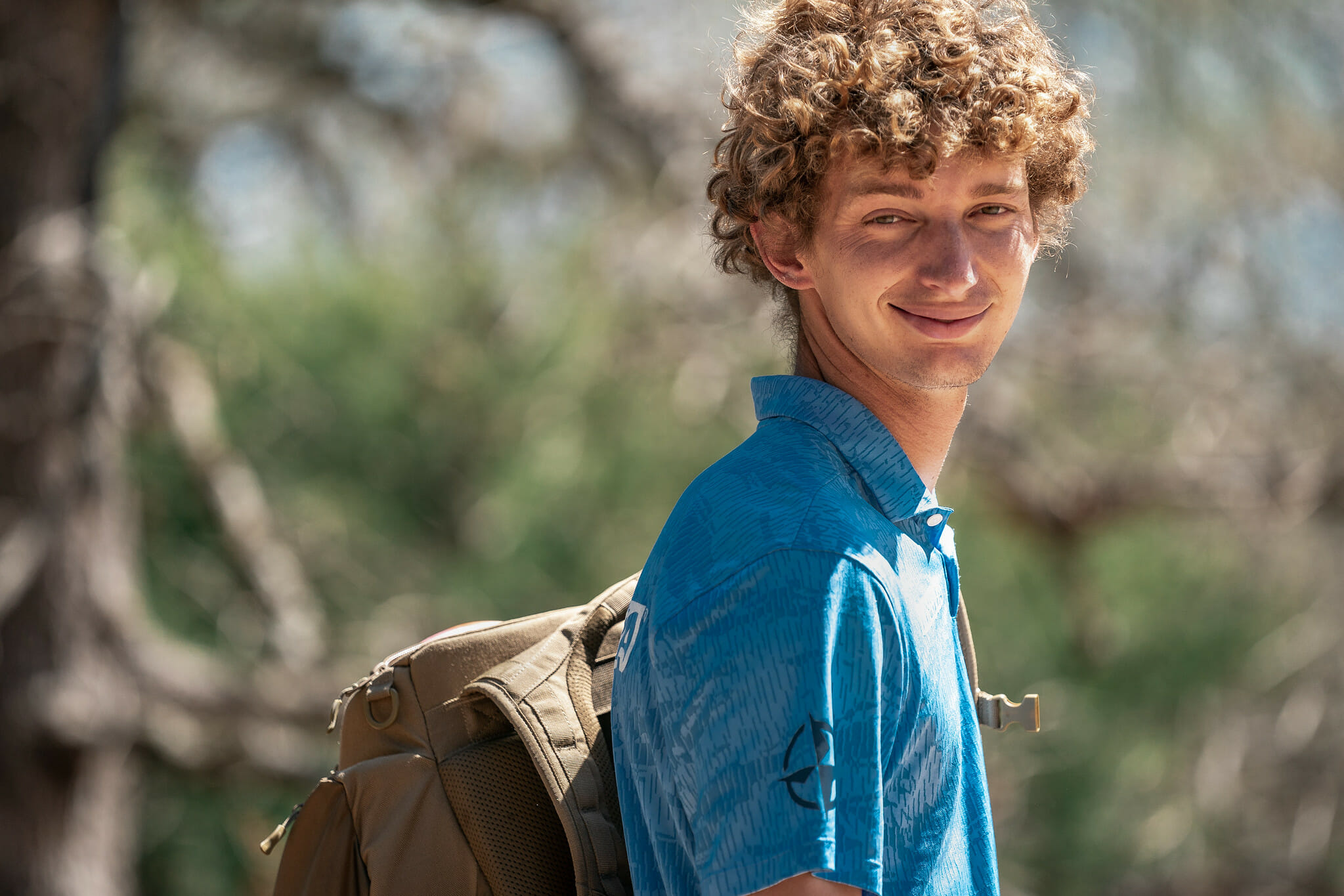 Did you know that from early September 2020 until the end of May 2021 — a span of more than eight months — Calvin Heimburg never finished lower than fifth place at a tournament? There's a reason they call this guy the Heimborg.
The 2020 Player of the Year has been tremendous so far in 2021, though he has yet to win an Elite Series event. He's due. When you average 1060+ golf at multiple tournaments but lose because someone else has an even crazier weekend, you just have to tip your cap. But over five rounds, it's easy to see why Heimburg's tremendous consistency can translate to his first World Championship.
He's played great on the golf courses. He's played great in the woods. And it's hard not to remember the last memory he left us with at an MPO Major — his stunning final round at the USDGC in October 2020 where he very nearly caught Chris Dickerson from 10 strokes back…in the pouring rain!
His compact lines are going to play great in Utah.
Why Chris Dickerson Is Going to Win Worlds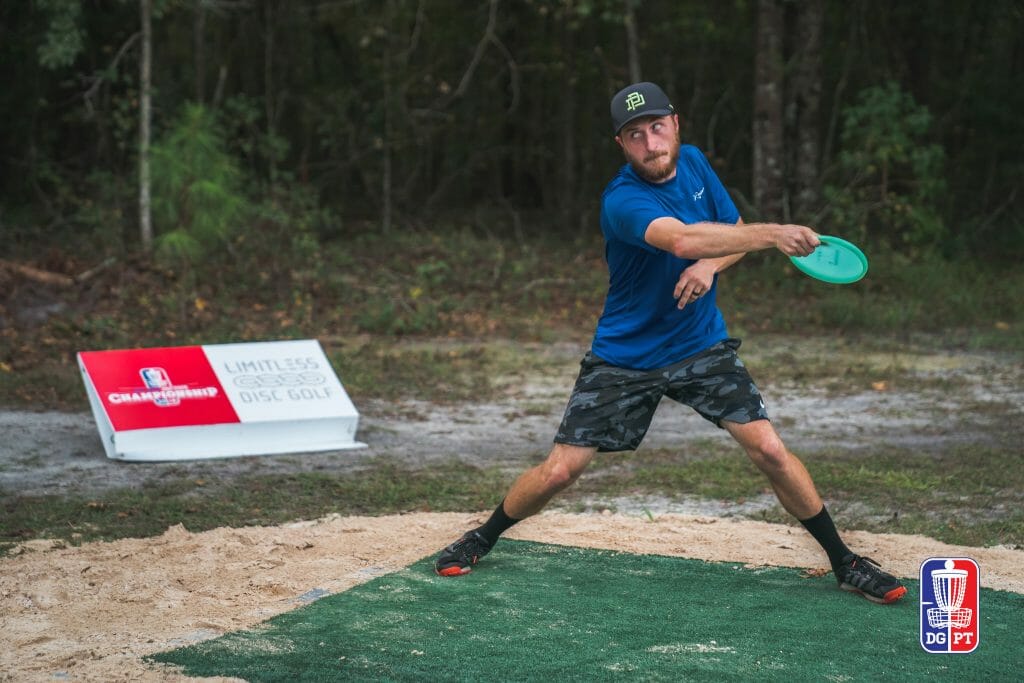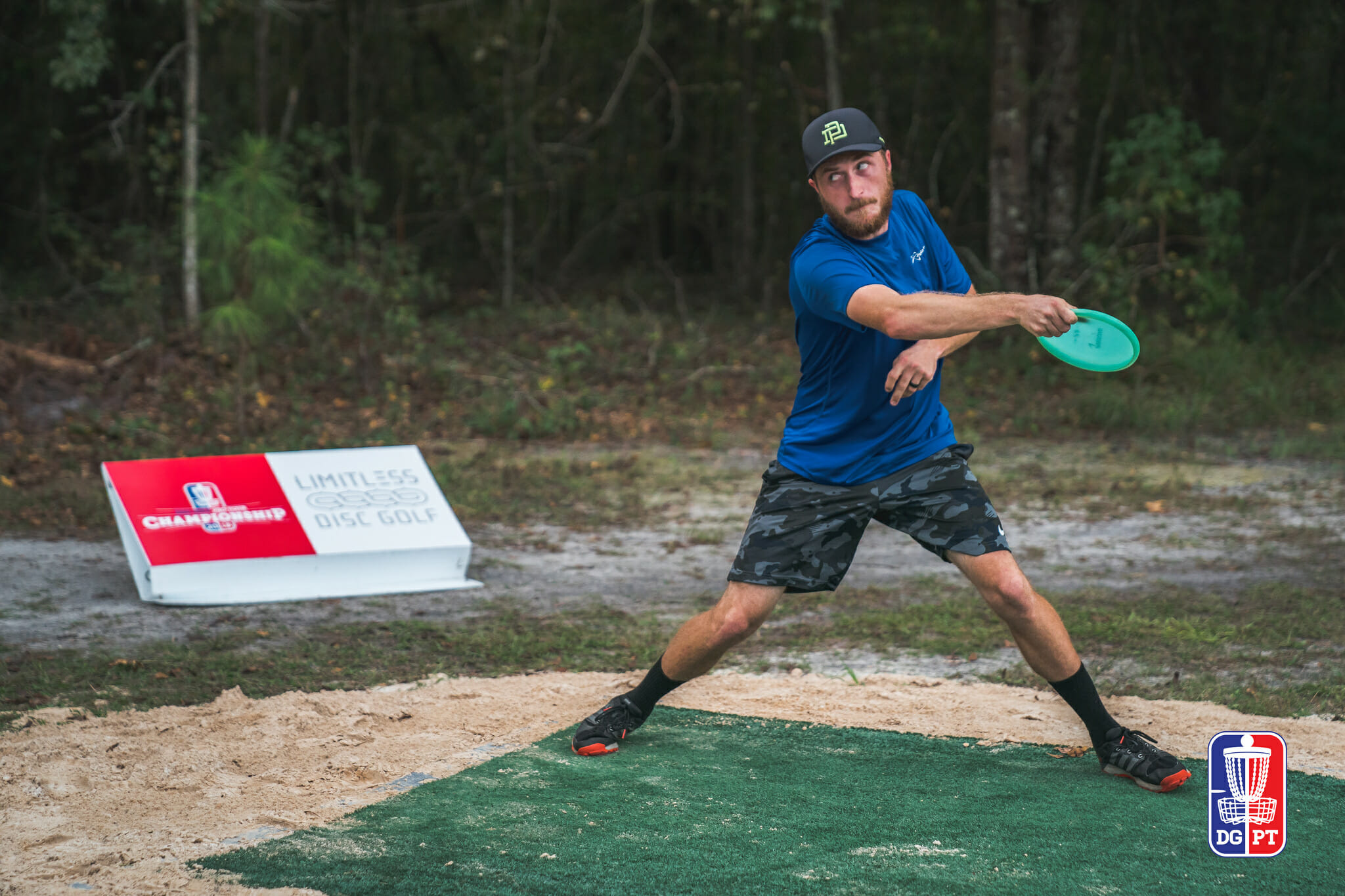 The last time the MPO division played a Major, Chris Dickerson walked away a US champion.
If it feels like Dickerson hasn't been as much of a factor on Tour this year, that's more because he hasn't really been on Tour yet. He's only played four Elite Series events, and he landed in the top 10 at each of them, including a couple of top 5 finishes. He's won a couple of A-Tiers closer to home since DDO.
But don't confuse his time off the primary Tour as a sign that he's not a contender at Worlds next week. The courses set up great for his game, and he's been inside the top 5 at Worlds in two of the last three competitions.
Dickerson is still one of the most dangerous disc golfers in the game. He proved it in Rock Hill last October. Do not overlook him as you make your picks this weekend.
Why Adam Hammes Is Going to Win Worlds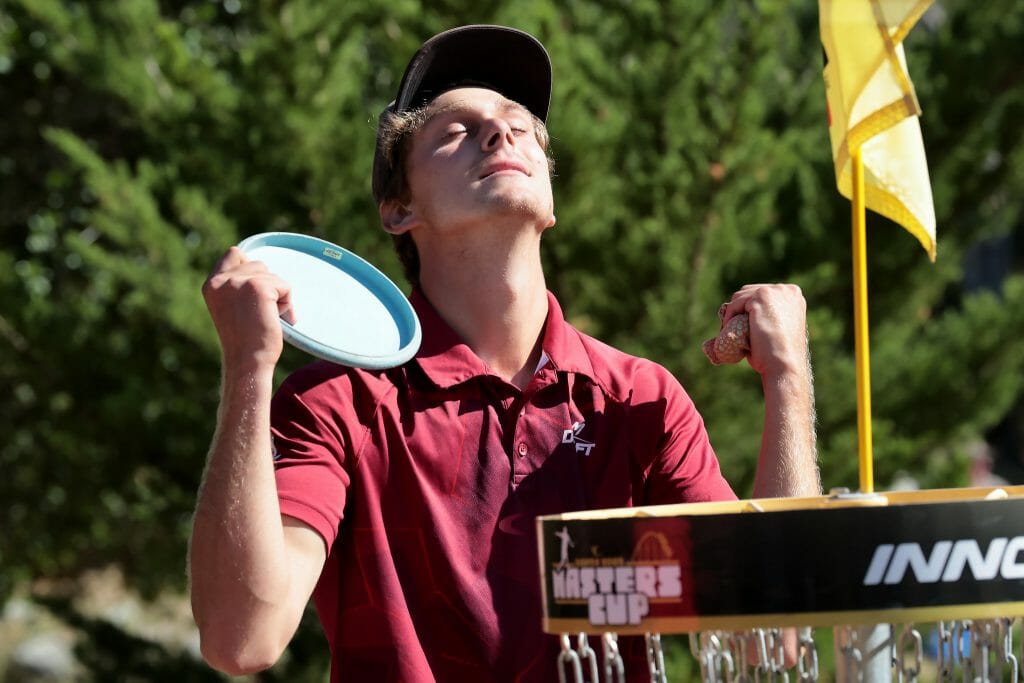 What a great time to catch fire. Adam Hammes has won two of his last three tournaments: Masters Cup (NT) and Resistance Discs Open (DGPT Silver Series). And he's only missed the top 10 once since March.
Hammes has looked poised to "make the leap" for much of the last two years. He's pushed his rating from the high 1020s to just shy of 1040 since the start of 2020.
Everything about his game looks sharp right now. Long one of the best putters on Tour, he's finding more greens in regulation in the last few weeks. He averaged nearly 1070 golf at the Resistance Discs Open two weekends ago, including a sparkling 1092-rated 10-under first round.
Sometimes, you've just got to ride the hot hand.
Why Kevin Jones Is Going to Win Worlds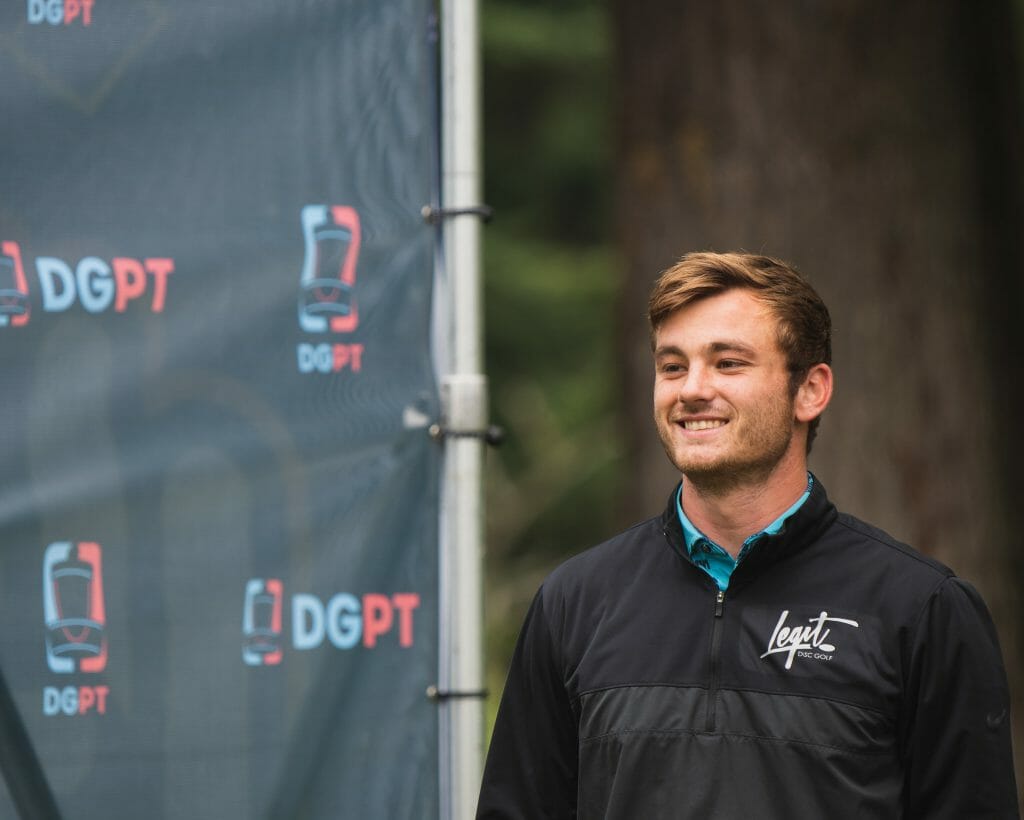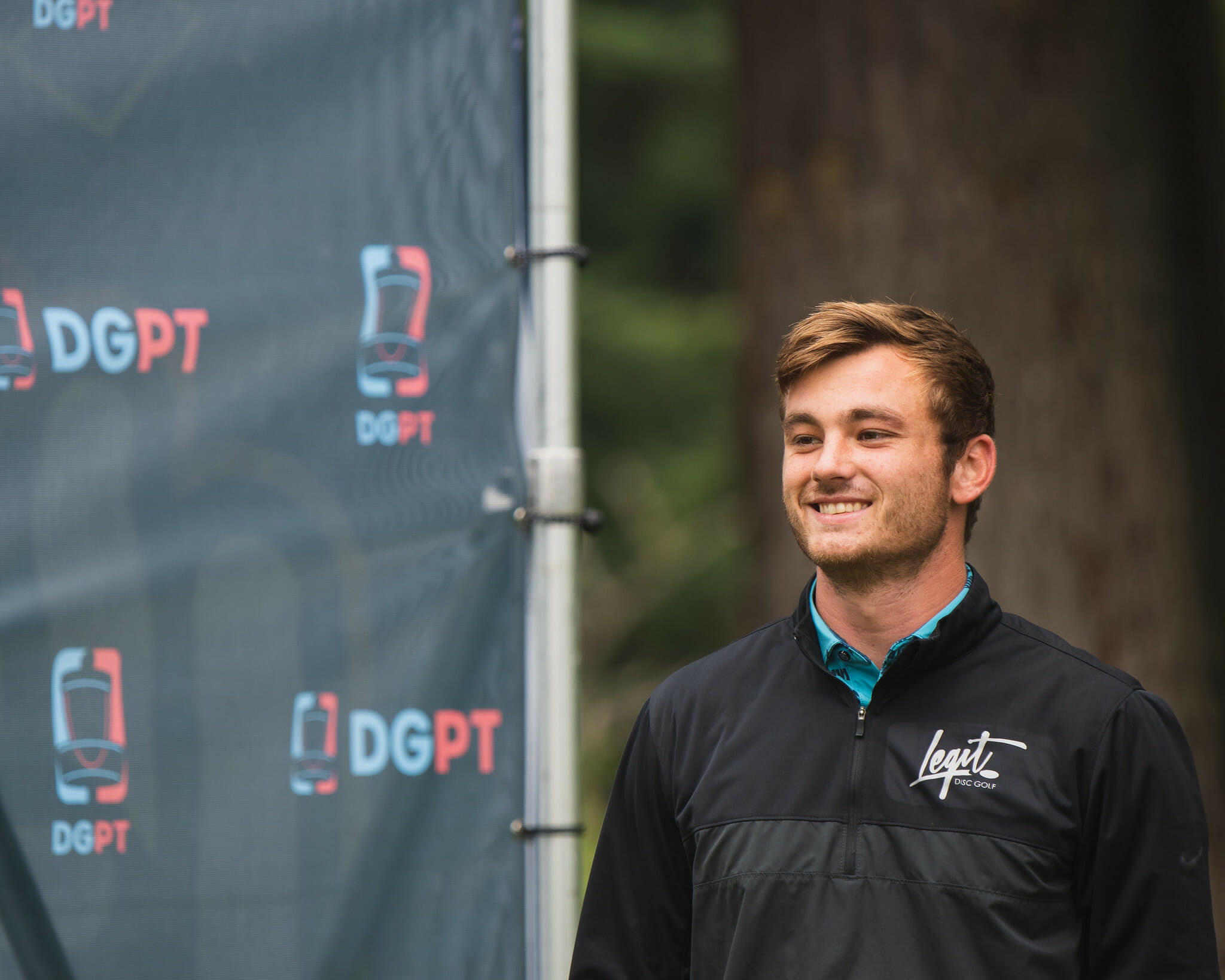 Like Hammes, Kevin Jones is coming into the World Championships on a hot streak. He caught some bad luck at the Portland Open on hole 15 in the final round, but — let's be honest — he was gonna win it without that.
More importantly, he has been absolutely dialed in from the tees and fairways. He was #1 in getting to Circle 1 in regulation at Portland, and he was #2 at Masters Cup. That precision is going to come in huge at Worlds, particularly at Mulligans, where keeping it close to the basket is imperative to avoid hazards and water.
KJUSA is also a real gamer at the Majors. He always seems to be in the mix: he's got back-to-back top 10s at Worlds. Combine his current form with his toughness at the biggest tournaments of the year and you've got to like his chances in Utah.
Why James Proctor Is Going to Win Worlds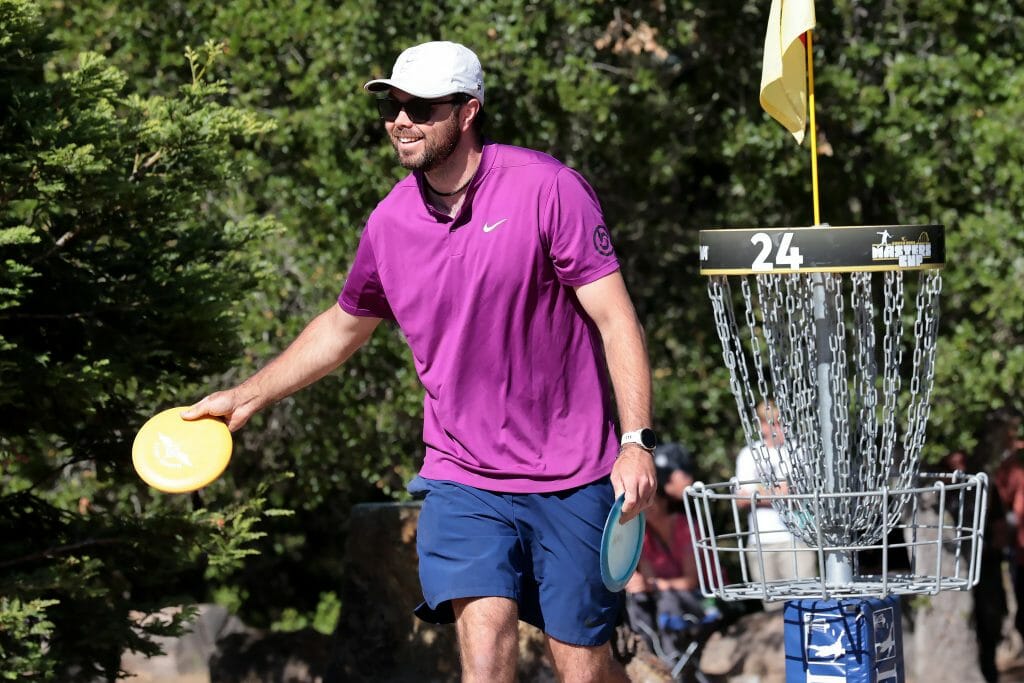 James Proctor is one of just six players rated over 1040 in attendance at Worlds this year. This guy is so damn good. The only reason you might not know that is that he doesn't really tour much because he's a teacher.
He just top 10'ed the last two Elite Series events, including a second place finish at Masters Cup.
He's also more athletic than a lot of guys on tour — he might be able to weather the hot weather a bit better than some others.
Why Emerson "Worlds Whisperer" Keith Is Going to Win Worlds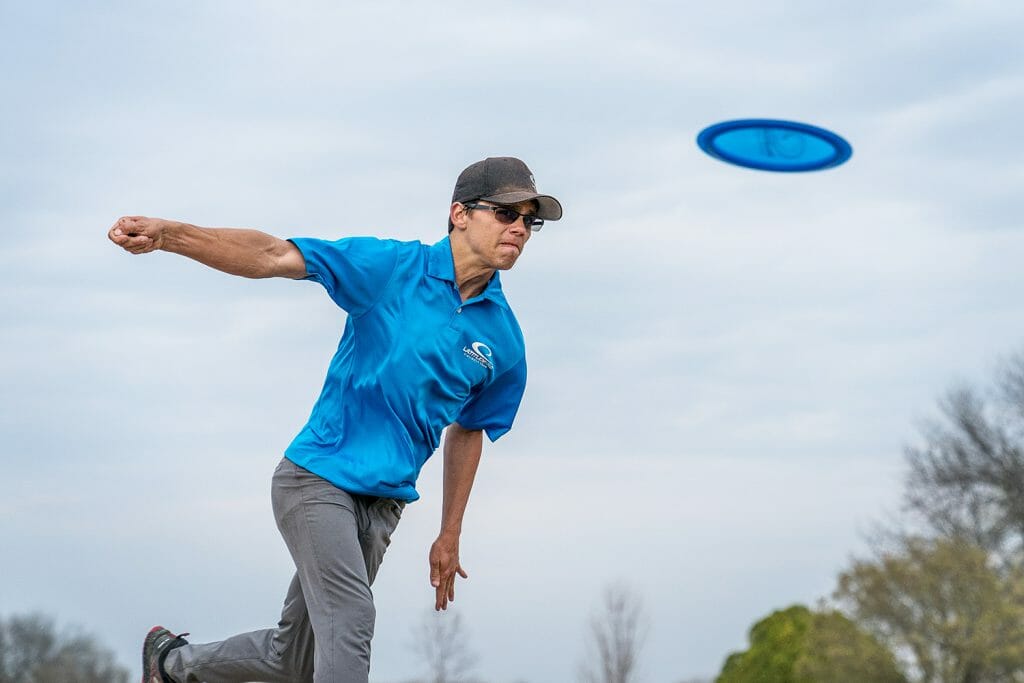 He just beat Ricky Wysocki head-to-head to win the Utah Open on the Worlds courses in their final layouts. That seems pretty promising, no?
His forehand looks primed to be a weapon at Worlds. He's also got to have a good dose of irrational confidence after what he was able to do in 2019 at Worlds, a kind of JR Smith swagger about this event. So what if he hasn't done that much yet this year? It's Worlds time!
Why James Conrad Is Going to Win Worlds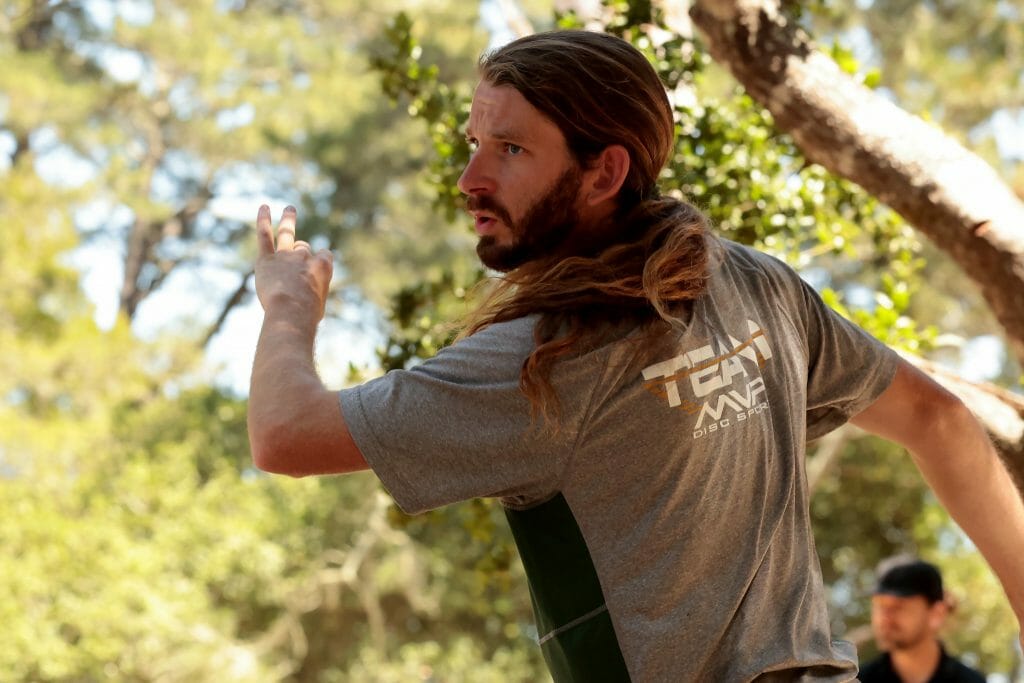 Don't look now…but is James Conrad dialing in his new plastic?
He ranked #1 in Strokes Gained from tee-to-green at Utah Open (again, on the Worlds courses) and, relatedly, finished #1 in C1 in Regulation. Maybe a little high altitude golf is just what JC needed to get the discs locked in.
The only reason he didn't win the tournament was that his putting was off. Well, no problem — he's got over a week to get putting practice in and we all know he's one of the best on tour.
We've really just been waiting to see Conrad get fully comfortable with the MVP plastic. If he just found the rhythm, look out!
Why Simon Lizotte Is Going to Win Worlds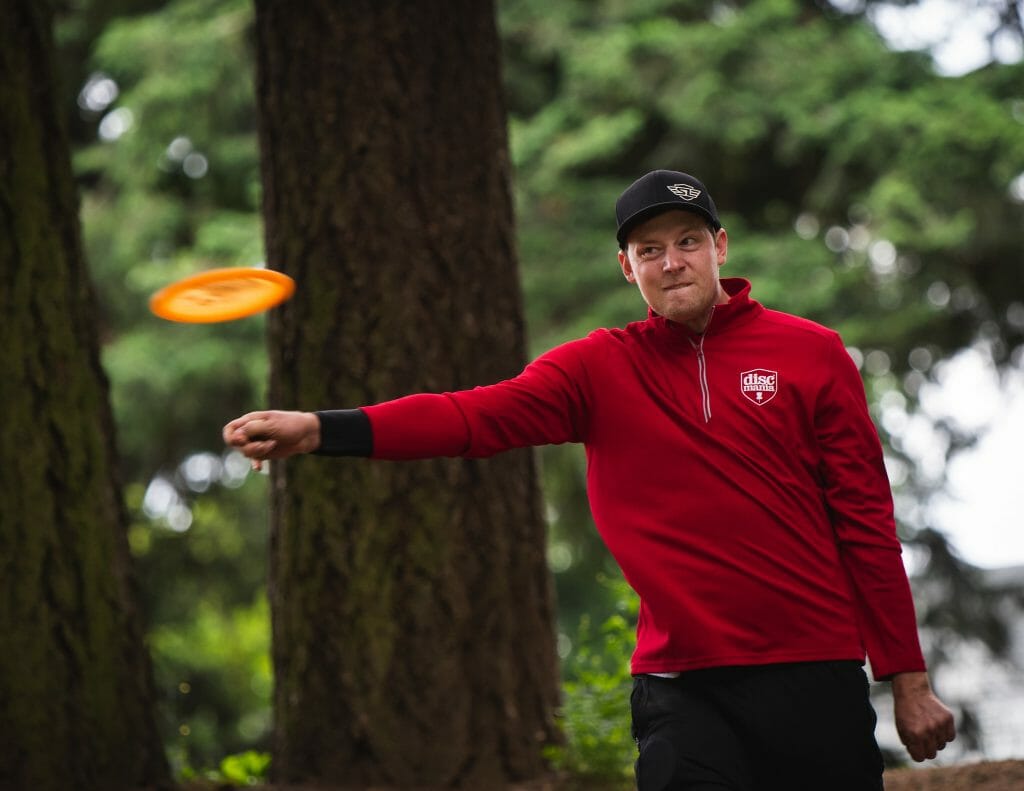 Simon might be forced to power down because of his triceps injury, but he's got plenty of juice for Mulligans and The Fort at 75% power. And you have to admit: he's looked pretty darn good since rejoining the Tour the last couple of events. The putter has been falling from both C1 and C2: that's huge for him. And he finished 7th on the ultra-long Glendoveer course at the Portland Open. Dial down the distance and why can't he win his first Major?
FPO
Why Paige Pierce Is Going to Win Worlds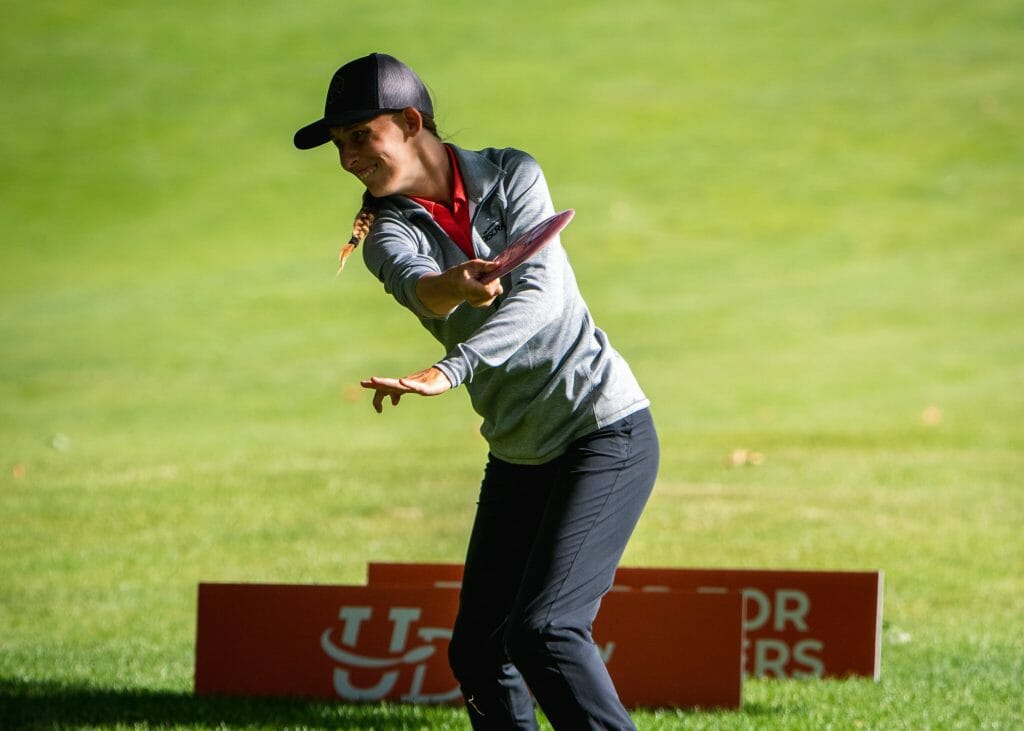 The greatest player in FPO history is also on an absolute tear, having won her last five events including the US Women's Championship. And she's won Worlds five times. And she just won the three-round Utah Open by nine strokes.
Come on, folks. Paige Pierce has been the clear favorite to win nearly every event she enters over the last three years, and that doesn't change here in Utah. She's been seriously preparing to become the first woman to claim six FPO world titles, including getting practice rounds in back in the early Spring.
Pierce has next-level ability. She has a distance advantage over almost everyone in the field. That's part of the reason she leads FPO this year in scoring under par (39% of holes, a full 6% better than #2 in that category, Catrina Allen).
She's the defending world champion for a reason.
Why Catrina Allen Is Going to Win Worlds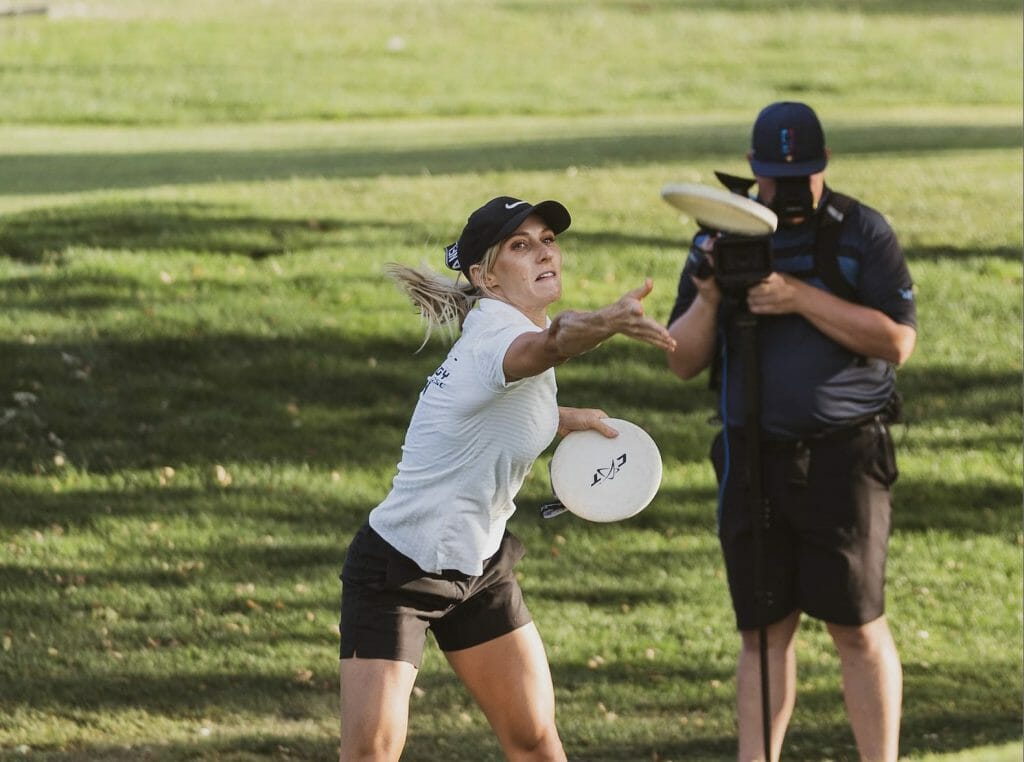 Catrina Allen combines powerful, accurate drives with the best long-distance putting in the division. It's the kind of skill set that will play great in Utah.
She matched Pierce on Mulligans in round one at Utah Open despite missing six Circle 1 putts. Even a little bit of cleaning that up puts her in a position to take strokes from Pierce there.
And, of course, she's gone head-to-head with Pierce at Worlds and won before, claiming the 2014 World Championship title. And you know she'll be in the mix: she's never finished worse than sixth place at Worlds during her career.
Why Kristin Tattar Is Going to Win Worlds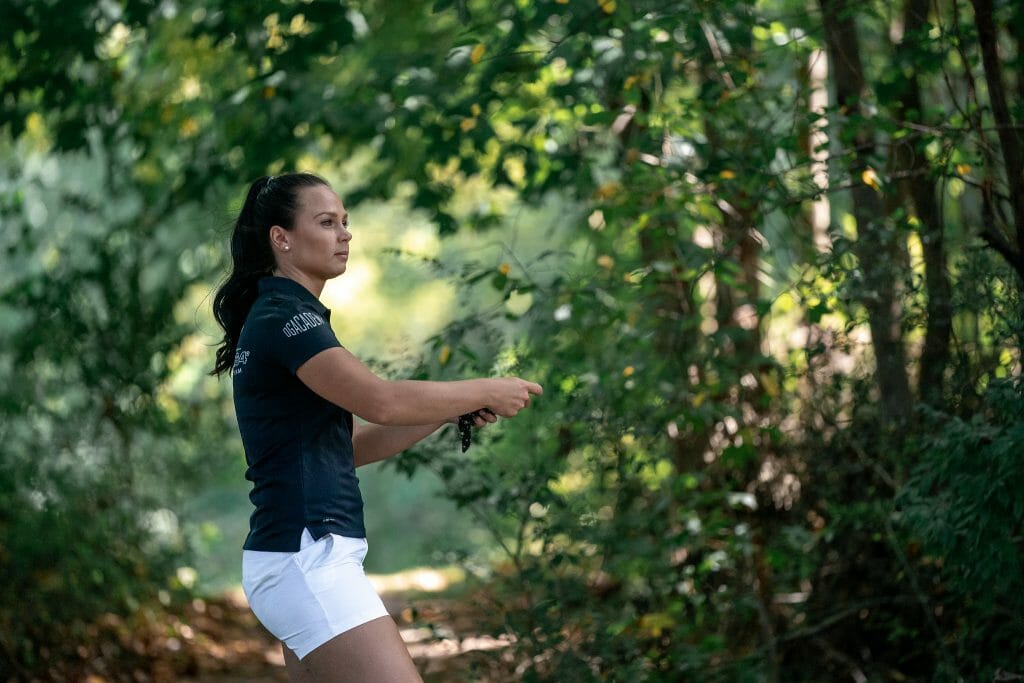 Kristin Tattar is the lone European in the Worlds field — and the lone active European player to have taken down a Major championship. She went up against the world's best and won the 2019 US  Women's Championship by four strokes over Pierce.
Due to the COVID-19 pandemic, that's the last time she competed with US players. She's been keeping her game sharp with practice and tournaments across the pond, but think about the motivation she'll have this weekend: finally, an opportunity to play elite disc golf again.
Tattar has a potent all-around game: in 2019, her last year with comprehensive statistics, she was in the top five in every major statistical category. That's what you want to see in a world champion prospect.
Why Hailey King Is Going to Win Worlds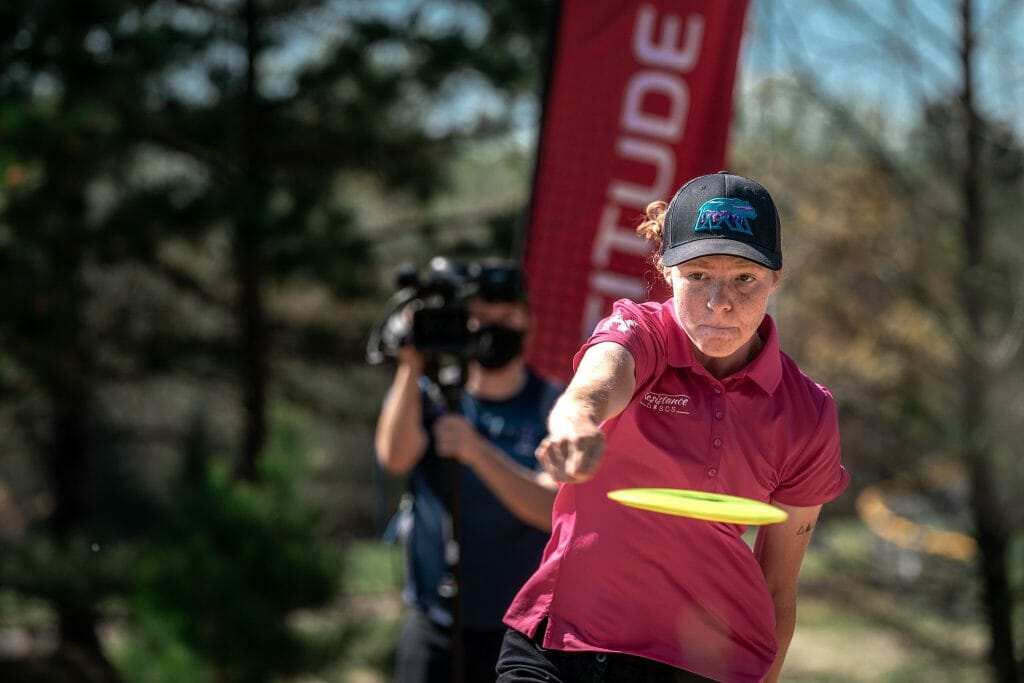 Everyone remembers Hailey King cashing a huge putt to win $20,000, defeat Paige Pierce, and win the 2020 DGPT Championship. But let's focus on more recent results. King has two Elite Series win this year — Texas States and Dynamic Discs Open. The former featuing a wooded, hit-your-gaps course with guarded greens. The latter featuring an open golf course with lots of water danger. Sounds a bit like The Fort and Mulligans, no?
Hailey King's biggest disadvantage — distance — won't be a significant factor next week, and that has to make King fans very excited. She's widely considered the next big thing. Well, she's already here.
Why Ohn Scoggins Is Going to Win Worlds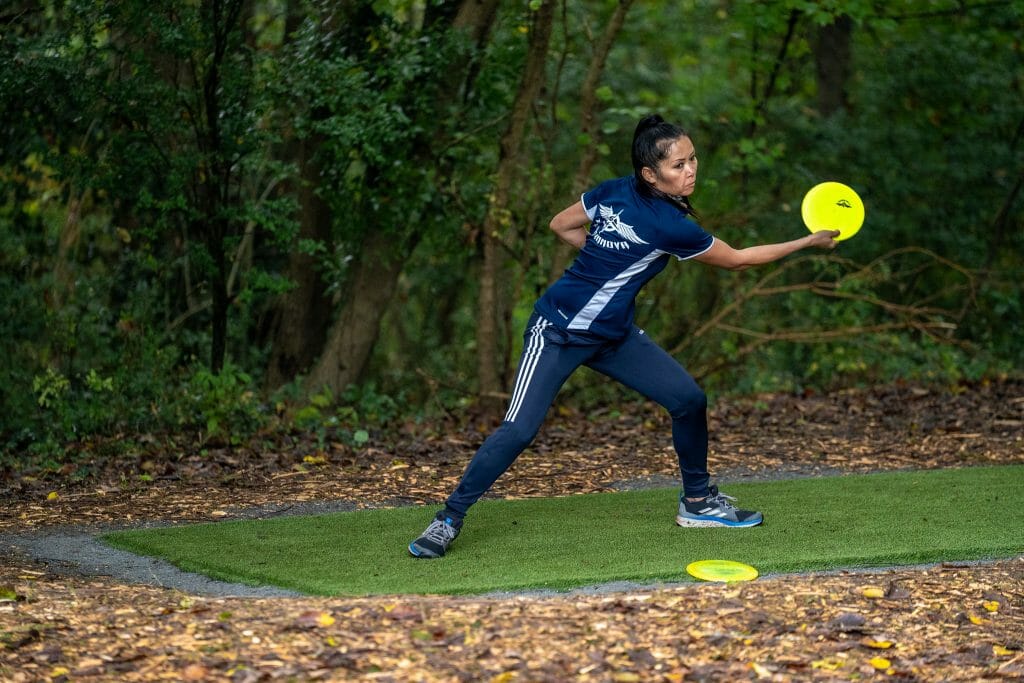 It's really quite something that Ohn Scoggins has been as consistently competitive as she has been in the 2021 season despite playing so many courses tuned for the tour's longest throwers. It's a testament to her ability to throw clean hyzer flips — and nail her putts.
The #1 Circle 1 putter in FPO is going to have to give herself a chance to make those birdie putts, especially on the three rounds at The Fort. If she can navigate the trees, she's going to give herself a chance to putt her way to a title.
Why Ella Hansen Is Going to Win Worlds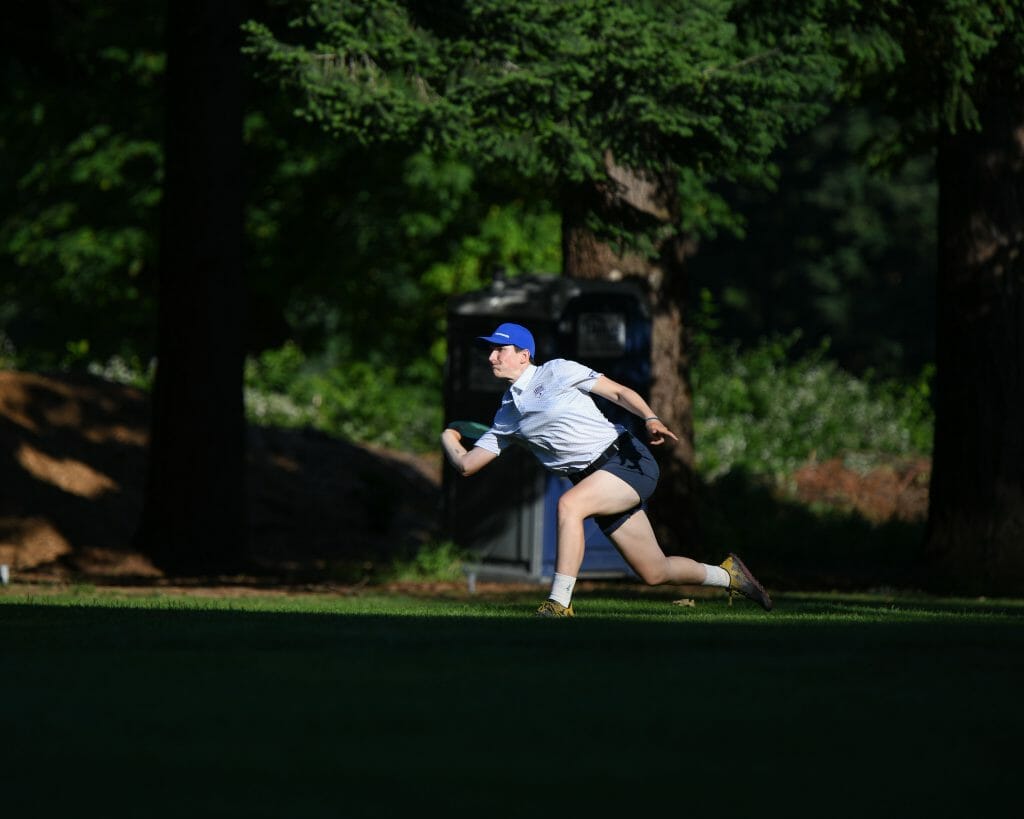 The most exciting new face on tour, Ella Hansen has now finished inside the top three at two of her last three events: USWDGC and the Portland Open. With elite power, good touch, and steadily improving putting, she's already putting the FPO division on notice.
She led Portland Open in parked percentage and has quickly become one of the best scramblers on tour, perhaps a carryover skill from her time as an ultimate player.
This will be a different kind of test for Hansen: can she control her drivers and fairways effectively on Mulligans? Can she carve the lines — and make the putts — on The Fort? Don't count her out: she's a battle-tested athlete that won a world championship in ultimate, and she's clearly got a ceiling that's high enough that she could win a world title.
Why Kona Panis Is Going to Win Worlds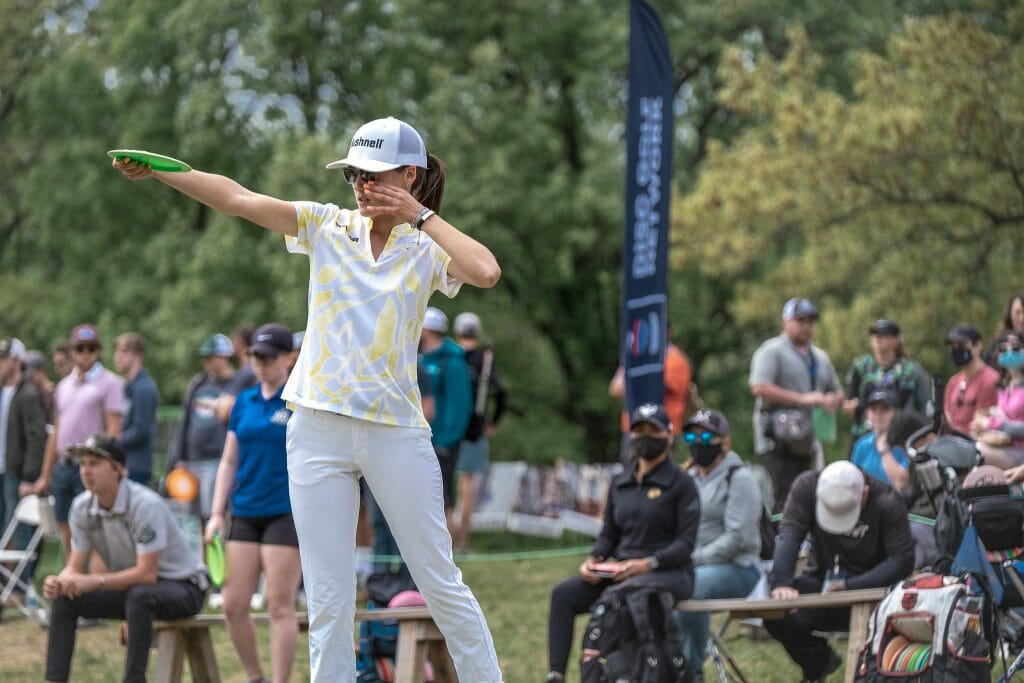 All-Star weekend champ. WACO champ. It's been an electric season for Kona Star Panis.
Not only has she captured the first Elite Series win of her career, but she's been very consistent as well: she's finished inside the top 10 in all but one event this season. And WACO has the mix of woods and open shots that map well to the challenges players will face at Worlds.
Panis will need her anhyzer putt to get going like it did at WACO, where she was #2 at the tournament from inside Circle 1. With plenty of time to practice and get comfortable on the courses, she'll be in prime position to make another run.
Why Sarah Hokom Is Going to Win Worlds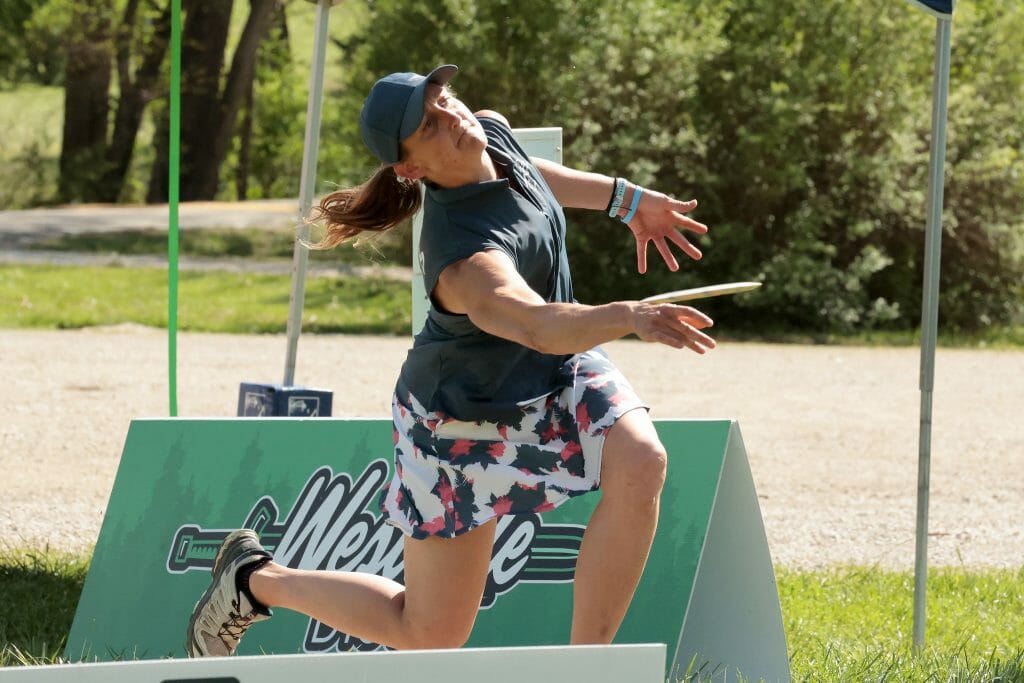 Hokom might need some injury luck to go in her favor in order to make a push for the top of the podium, but she's had a chance to get plenty of rest.
Scramble game? #1 on Tour.
Forehand? On lock.
Before her injury, Hokom was quietly putting together another very strong season. She won the Vintage Open (DGPT Silver Series) and finished on the podium at WACO and Jonesboro. Nobody is going to remember her absence if she wins her second Worlds since 2012.
Why Heather Young Is Going to Win Worlds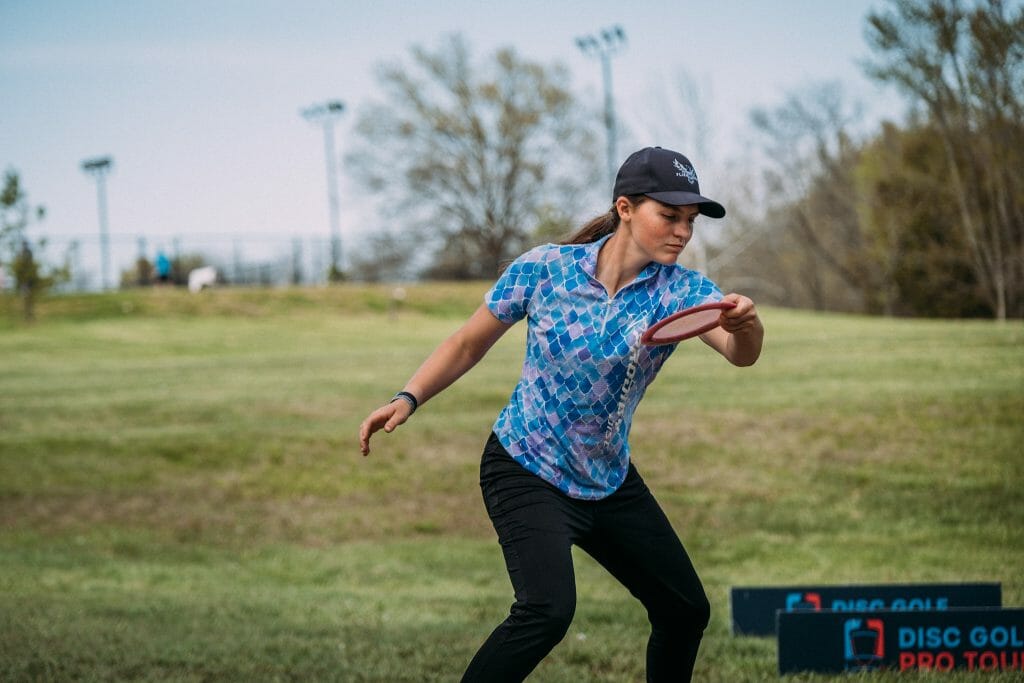 The best all-around putter on tour is still a teenager: Heather Young just keeps getting better.
Cashing in putts from all over the green is going to be key to success in Utah, and there's no better player positioned to do that than Young. Her path to victory is much like Scoggins' — take advantage of all the holes short enough for her to get birdies on. There are plenty of them out there.
Why Valerie Mandujano Is Going to Win Worlds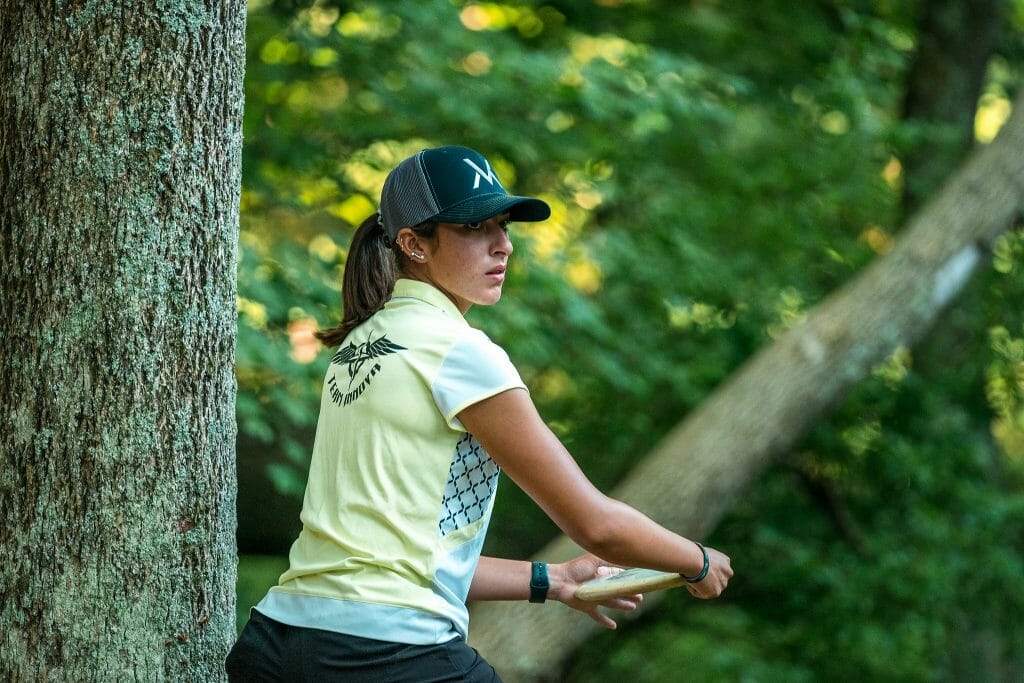 The third place finisher at the Utah Open, Valerie Mandujano has to be thinking about how many strokes she left out there. From too many shorted drives at Mulligans to bogeying holes on The Fort one day that she birdied the next, there were a lot of places for her to lower her score. She has to feel confident given that she finished under par and in third place despite that.
Mandujano really seems like she's on the cusp of a breakthrough tournament — so why not Worlds? She got the chance to see the courses and compete at the Utah Open. She's got another week plus to get fully ready to go.
Why Juliana Korver Is Going to Win Worlds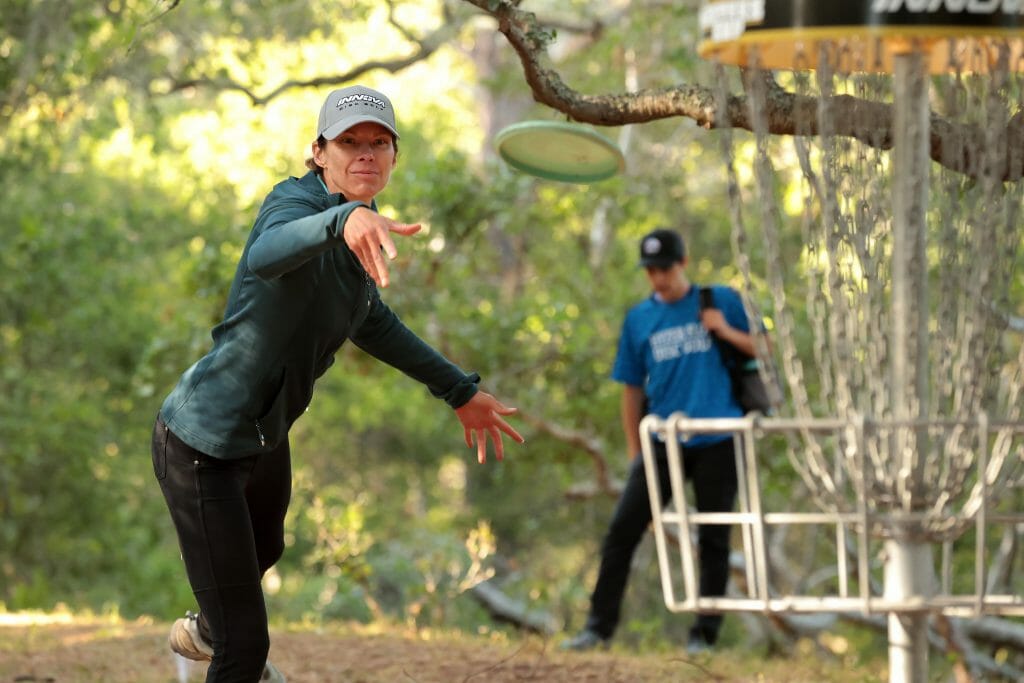 You didn't think we were going to forget about Juliana Korver, whose PDGA number is more than 50% smaller than the second smallest number in the 70-player field, did you?
The five-time FPO World Champ is back out competing after basically a decade away from the game, and she's right back at the top of the leaderboard. On the tricky greens of Delaveaga, she led the field in finding Circle 1 in regulation. It's no surprise: she has tremendous touch, a skill that should be on full display at The Fort. At Masters Cup, she was really only held back by her putting.
That makes sense. She hasn't been playing much before about two months ago: putting requires reps. If she can get those reps in during these days before Worlds, Korver has the chance to pull of the story of the season.