Hokom has not played competitively since withdrawing from the DDO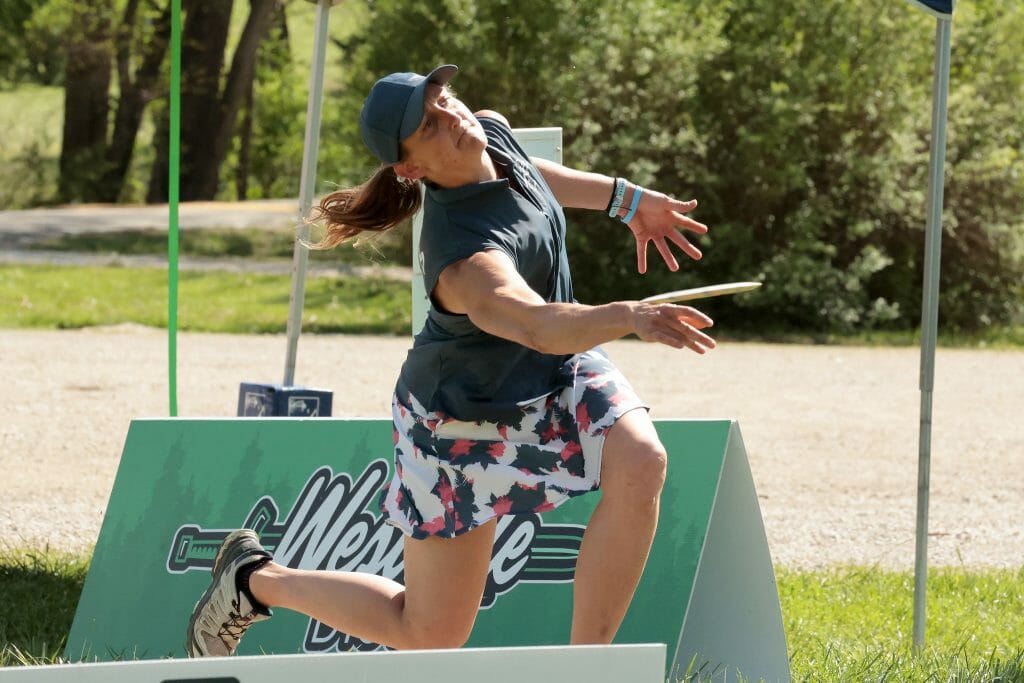 Having not played a PDGA-sanctioned event since withdrawing from the final round of the 2021 Dynamic Discs Open National Tour Event, Sarah Hokom plans to return to the course for next week's 2021 PDGA Pro Worlds in Ogden, Utah.
The 2012 world champion has been sitting out for more than a month while resting and rehabilitating.
"It's an impingement of the ulnar nerve on my throwing arm," said Hokom. "Basically, causing loss of strength and function of my ring and pinky fingers, as well as overall grip strength in my right hand. I've seen specialists in five different cities and am working with a doctor in Ogden as well. I am still not 100%, but am 90% sure I'll compete anyway."
Hokom says the injury is pain-free but makes power and angle control difficult.
In terms of preparation for Worlds, Hokom has been able to practice.
"I've got about four rounds in at the Fort, but throwing all lighter and less stable molds….so basically a whole different bag," said Hokom. "I haven't played Mulligans yet — just drove it in a cart one day — because my throws are still not as predictable as I'd like, and that course has a ton of water."
Hokom has not played in previous Utah Open events on the Mulligans Creekside and "The Fort" Buenaventura disc golf courses.