This summer is the 30th anniversary of Pearl Jam's 'Ten.' Eagle McMahon celebrates with his own 10 in the form of an extremely rare feat.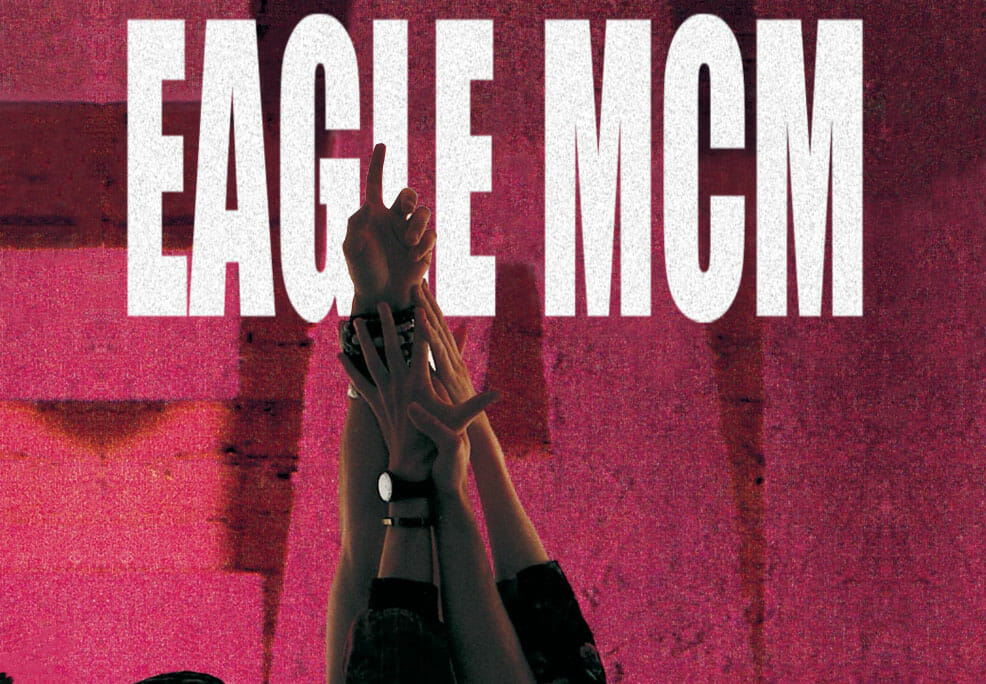 Eagle McMahon is the first, and so far only, player to reach 10 career wins in tournaments that Paul McBeth and Ricky Wysocki have also both played. Going into this season, McMahon had seven such wins and trailed only Will Schusterick, who has nine wins over both McBeth and Wysocki.
McMahon's third win of the season came in dramatic fashion at the 2021 Portland Open. Winning by just one shot over McBeth and Wysocki who tied for second. Kevin Jones, who finished in 4th place and two shots back of McMahon, was vying for what would have been his third career win over the two champions. Jones was leading the tournament by two on the 15th green of the final round before his tournament was derailed by a heartbreaking splash-out and roll-away. Eagle, coming off a win at the OTB Open a few weeks prior, was able to capitalize and close the door on his second consecutive win against not only McBeth and Wysocki, but a large contingent of players who were never more than a handful of strokes behind the leaders.
To help put this into perspective let's do a deep dive into the game's elite opposition. First, let's focus for a second on Adam Hammes. He is one of the current crop of best players in the world and considered by many as one of the young guys that will dominate the sport for the foreseeable future. Hammes, 22, is one year younger than McMahon and his win in Santa Cruz at the Masters Cup a few weeks ago was his first career win over McBeth and Wysocki.
To further this exercise let's look at Calvin Heimburg and Chris Dickerson. They are the only other two players to ever reach the 1050 rating benchmark aside from McMahon, McBeth, and Wysocki. Both are considered top-tier talent and have the ability to win any event they enter, right?! Well, they each have only two wins in events versus the sport's top two players. 
One final attempt at clarity. Nate Sexton, U.S. Champion, also has only two wins in said tournaments. James Conrad and Garrett Gurthie each only have one win against a field including both world champions. Gregg Barsby's Pro Worlds victory in 2018 is to this day the only time in his career that he's won over them both. Jeremy Koling has a staggering total of FIVE wins over both McBeth and Wysocki, not to pour water on it, but that again is only half as many as McMahon. The entire Big Sexy Barri commentary team — Sexton, Koling, Paul Ulibarri — has 8 wins in these tournaments. EAGLE HAS 10! And in far fewer competitive years.
Players With Two Or More Wins Over A Field With McBeth & Wysocki
| Player | No. of Wins |
| --- | --- |
| Eagle McMahon | 10 |
| Will Schusterick | 9 |
| Nate Doss | 6 |
| Dave Feldberg | 6 |
| Jeremy Koling | 5 |
| Simon LIzotte | 3 |
| Nikko Locastro | 3 |
| Calvin Heimburg | 2 |
| Chris Dickerson | 2 |
| Kevin Jones | 2 |
| Nate Sexton | 2 |
| Cale Leiviska | 2 |
| Josh Anthon | 2 |
The point of this is to prove how rare it is to win even once against Paul McBeth and Ricky Wysocki. Only 25 players have ever done it, and about half as many have done it more than once. If Paul and Ricky are there, more often than not, they win. 
McBeth and Wysocki have competed in the same tournament 164 times, and one of the two has finished at the top of the podium 98 times. Which is about a 60% win rate. The rest of disc golf has only 66 wins against them over the last 10 years. 
Eagle's first win of this nature came at the 2018 Las Vegas Challenge which means he has won all 10 times in about three and a half seasons. That three and a half seasons number can also be a bit deceiving, as McMahon has only played and finished1 41 of the 49 events McBeth and Wysocki have both played over that time period. So McMahon has won close to 25% of his matchups against the two starting at LVC 2018.
The trio of McBeth, Wysocki, and McMahon have competed in 16 tournaments together since the start of 2020. Eagle has five wins in that timeframe, while McBeth and Wysocki have three and two wins, respectively. He is quickly becoming the best player in the World. Neither of the top guys will let him have it very easily, although it seems they soon won't have a choice. 
It is hard to imagine anyone being a bigger favorite to win the 2021 Pro World Championships than Eagle McMahon. He has reached that sweet spot in sports of having the knowledge of what to do and the ability to execute it. This is usually reached in an athlete's late prime, but for Eagle, his prime has barely even started. He's been the "next guy" for so long that it's hard to remember how young he still is. When he got that first big win in 2018 he wasn't even old enough to legally drink yet. When Eagle was born the album Ten by Pearl Jam was already seven years old. 
How many more trophies can the 23-year-old accumulate before he's old enough to rent a car?
---
Eagle withdrew from the 2019 Ledgestone Open ↩