Let this be a lesson -- run every putt.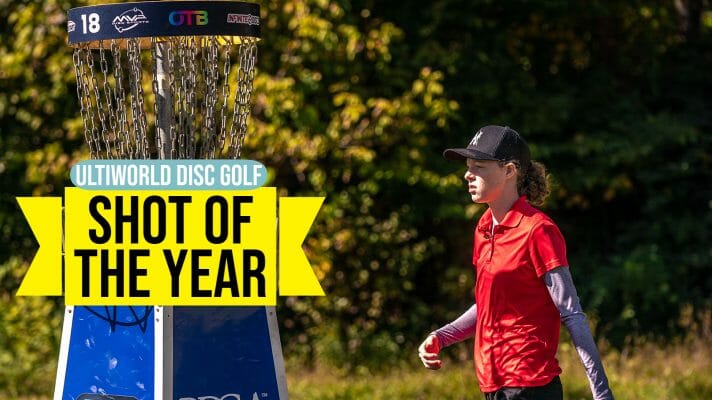 An outside Circle 2 death putt at the Green Mountain Championship didn't earn Hailey King a $20,000 check, but it did arguably win her a bigger prize: the 2020 Ultiworld Disc Golf Shot of the Year.
King's putt on hole 17 during the second round of the GMC was as audacious to attempt as it was impressive to make. It received 46% of the fan vote to beat out Reid Frescura's roller at the Music City Open.

The 2020 season was a big one for King's career. She should be a contender every weekend, and when she's doing things like this then she's going to keep winning too.
hailey king green mountain hole 17