Staring down death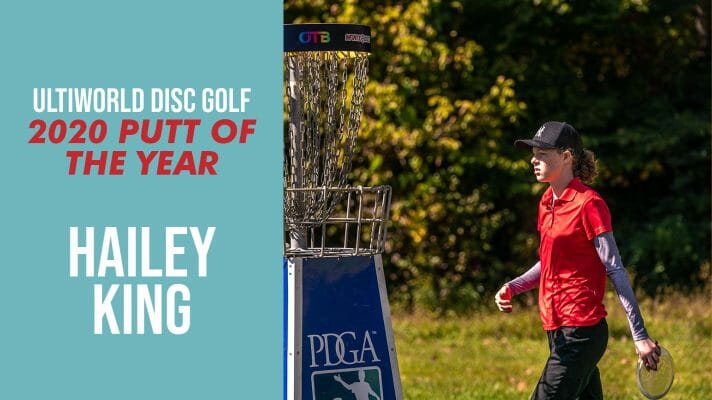 There was still a ton of golf to be played at Smugglers' Notch when Hailey King stepped up to a sure layup on hole 17 during round 2 of the Green Mountain Championship.
The downhill fairway turns left, and King had landed her drive just outside of Circle 2. She was sitting in second place with two rounds left to play. Not only was there elevation drop off on the other side of the basket, but it sat atop an elevated pedestal as well. There is no reason to attempt this putt.
King ran it, of course, burying the long missile. She would also birdie hole 18 to take a share of the lead with Paige Pierce, the eventual winner. In a season of memorable moments for King, this weekend is high on the list.
hailey king green mountain hole 17