Paul McBeth has gone from Brodie Smith's mentor to his business partner.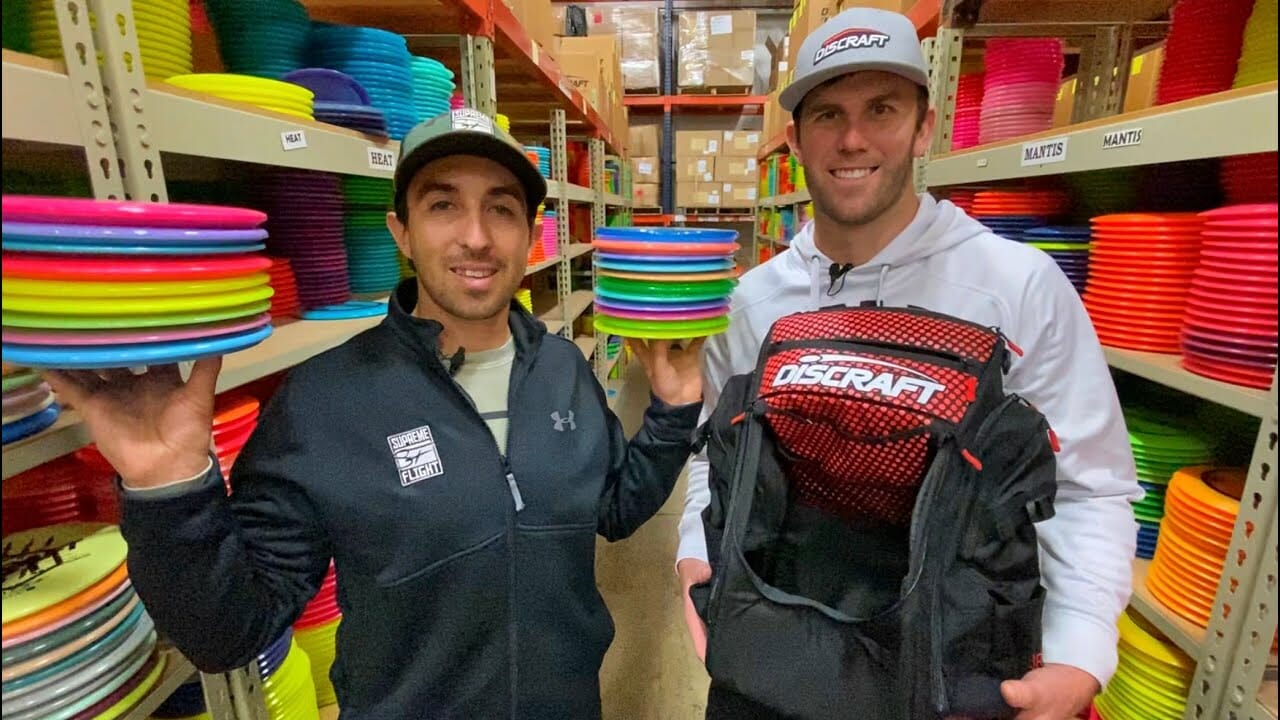 It's not often that you see a sport's top athlete spend time coaching an amateur outside the context of a camp or clinic. Then again, most amateurs aren't Brodie Smith.
Over the winter, following the success of a set of videos featuring Smith, McBeth, and Simon Lizotte playing a round of disc golf, Brodie went all in. He got a PDGA membership, signed a sponsorship deal with Discraft, and shifted his entire content machine towards creating disc golf videos.
"Coming over from the ultimate side, I want to share my passion for a sport that I just found out about and just started playing," said Smith.
The social media star always seemed like he could be a natural fit in disc golf: he was a college champion (and one of the great college players of all time) in ultimate frisbee with a powerful arm before pivoting to golf in recent years. He shot a pair of 960+ rated rounds at the WACO Annual Charity Open and fired off a 1018 rated round at the Dynamic Discs Open last weekend before having to withdraw due to symptoms of lyme disease.
But he surely wouldn't have become this good this fast without the support and mentorship of world #1 Paul McBeth.
From a week-long "training camp" with McBeth sprouted a friendship — and eventually a business partnership.
The two actually met for the first time when McBeth shot a trick shot video with Brodie and Simon Lizotte back in the 2018 offseason, and they kept in touch on and off. When Brodie decided to dive head first into disc golf, they reconnected and started spending more and more time together, thanks in part to their shared manufacturing sponsor in Discraft.
"Me and Paul obviously hit it off off of the course and became friends," said Brodie. "And the more that we spent time together, we had a lot of things in common, not just on the competitive side but also work ethic."
"Our passions in UFC and other sports has what's really connected us," said McBeth, adding, "It's awesome that he's involved in disc golf and loving disc golf. It kind of inspires me."
They might not seem like they would make fast friends. In contrast to his game, McBeth tends to be quiet and reserved. Brodie, on the other hand, has more of a typical YouTuber persona: big and boisterous. But both are ultra-competitive, hard-working, and, though their styles differ, unafraid to share their opinions.
"The only difference in our personalities when you look into our interests and values is that I'm 6'5" and loud," said Smith.
Setting a Foundation for the Future
In the 2016 offseason, Paul McBeth moved to Virginia to spend more time with his then-girlfriend, Hannah. After the two got engaged in the spring of 2017, they bought land in central Virginia and set to work on building a disc golf course there. Hannah's college disc golf teammate, Hunter Thomas, got to talking with McBeth.
"In 2017, Hunter and I had the idea of a disc golf company because there weren't any disc golf shops anywhere in our region," said McBeth.
Once the 2018 Tour started, though, the idea got shelved, as McBeth spent most of his time away from Virginia. But in the next offseason, talks restarted. McBeth and Thomas brought in Zach Biscardi, another Liberty University teammate, and in February of 2019, the three of them launched Foundation Disc Golf, a new online retail shop.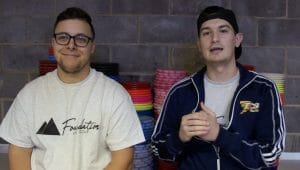 Thomas and Biscardi quickly became the faces of the brand, as Foundation launched a YouTube channel even before the company existed. With a weekly podcast, disc reviews, and a focus on content creation, Foundation stood out amongst online disc golf shops.
"We saw social media kind of wasn't being capitalized on by retailers," said Thomas.
Meanwhile, McBeth was quietly helping Foundation from behind the scenes. He opted not to publicize his ownership stake, though he did promote Foundation frequently on his social media, make appearances on the YouTube channel, and wear the company's merchandise. At first, though, he didn't want to be a big part of the brand; he wanted it to establish itself on its own merits.
"Last year, my main focus was on disc golf because I switched sponsors," he said.
It's hard to argue there's ever a time when disc golf isn't McBeth's main focus, but, a year later, there was an opportunity to make a shift at Foundation. Brodie approached McBeth about the possibility of getting into business together, and McBeth floated the idea of him joining the Foundation ownership group.
"Paul said, 'Oh, well, I'm the owner of this company already. And we've got a lot of the same ideas that you want to do,'" said Smith.
Those ideas were about helping newer disc golfers get established in the sport with the right discs and the right tournaments. With reports of more beginners flooding into the sport every day amidst the pandemic, there was an opportunity to help connect new players to McBeth and Smith — and buy merchandise from them. "Brodie and I share a lot of similarities," said McBeth. "I think he's in the same boat as I am on the retail side. He didn't have anywhere to push anybody to buy products except Discraft.com."
McBeth has always been savvy about his significant influence in the sport. It's what helped him land a four year Discraft deal that will likely return far more than the guaranteed million dollars it came with. It also means that he is reluctant to promote products or brands when he doesn't have a stake in their success; he famously put public pressure on Adidas Outdoor to increase his compensation for promoting their footwear. By his telling, he's "too expensive" for existing disc golf retail shops. It's why owning his own made sense.
Brodie isn't nearly the same star in disc golf, but with over two million YouTube subscribers and nearly a million Instagram followers, his clout is significant. But how to get him involved in Foundation? Following discussions, Biscardi agreed to sell his stake in the company to Smith.
Biscardi's exit felt abrupt to many Foundation fans, and rumors about what happened circulated on social media. Everyone involved signed non-disclosure agreements at Biscard's request, so any details are scarce. Biscardi said that he was not upset about the separation. "It was a mutual decision," he said. He's since moved from Virginia to Texas and, last week, launched his own YouTube channel.
With Brodie now on board, Foundation made a significant strategic shift. McBeth announced himself as an owner. Smith made his stake public as well. The site underwent a redesign, switched from selling multiple manufacturers' plastic to just Discraft, and launched a Patreon. The $500 level — which offered a guaranteed entry into a 2021 invite-only tournament at Paul McBeth's Virginia course, a 10 person group lesson with McBeth, and an 18-hole on-course lesson with McBeth — quickly sold out its 10 available slots. Foundation's Discord community has more than 5,000 members.
"The response has been extremely, overwhelmingly positive," said McBeth. It's been going really well. I think we're still working some kinks on out on how we want to continue forward."
"What we're doing right now is exactly what we dreamed of," said Thomas.
As the touring season resumes — McBeth's next tour event is the Discraft Great Lakes Open — Thomas says that he'll head out on the road to shoot videos with McBeth and Brodie to keep the duo as a main feature in the company's marketing.
Don't be surprised if you see them out on the road watching a UFC fight together or just hanging out.
"Paul could have been some average Joe, and I would have been just as good friends with him as I am today," said Smith.