A Pro Worlds win and major decision highlight a standout year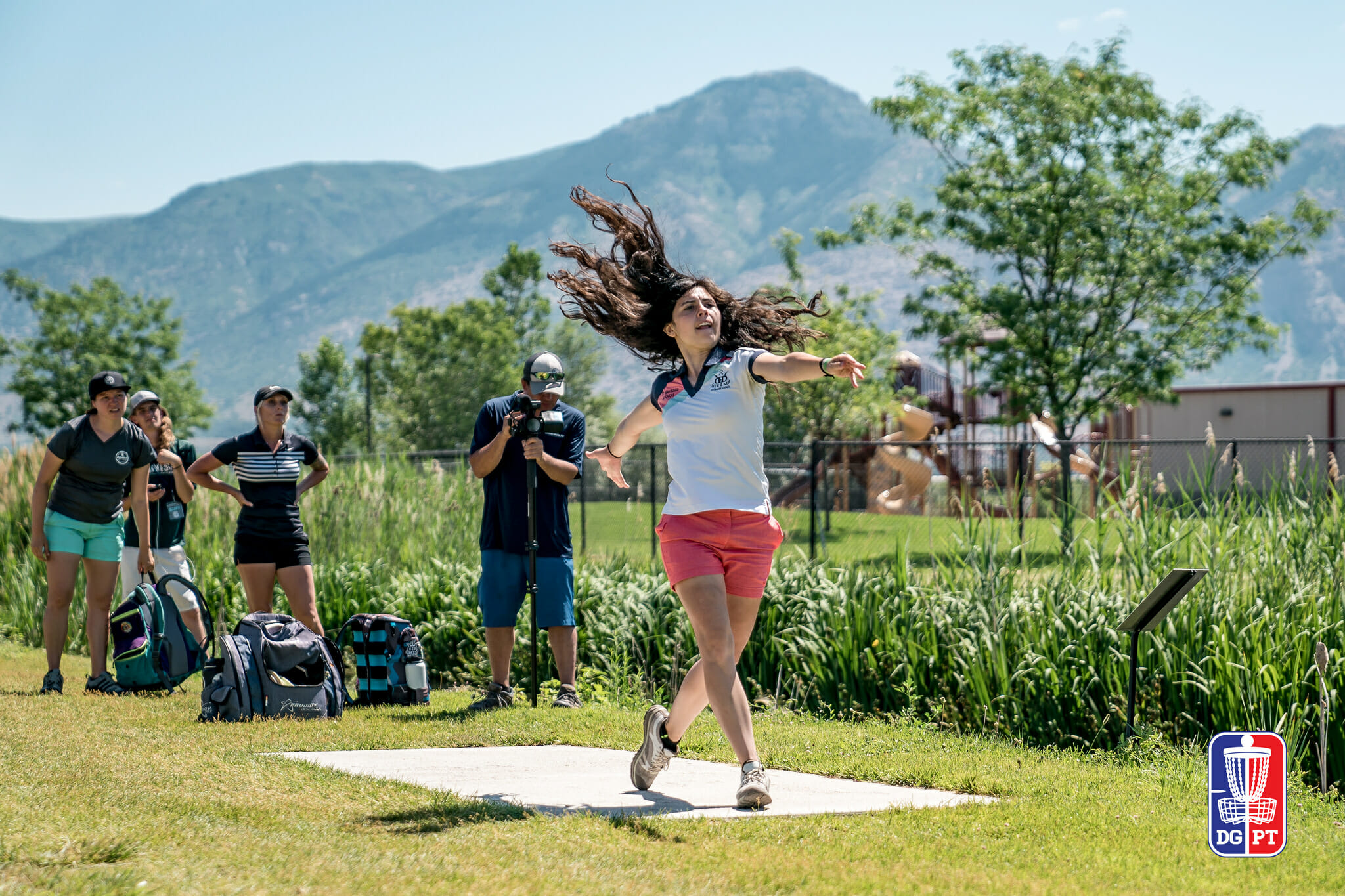 When the touring season started in earnest, our Women's Breakout Player of the Year was still sitting in college classes. Lucky for her, there's a PDGA National Tour event in her backyard during the academic calendar, but other than that, she wasn't playing much disc golf as another woman who shares her name was tearing up the FPO field over the first third of the year.
As soon as courses wrapped, Paige Bjerkaas headed west to catch-up with her touring buds, and what commenced was a whirlwind of high-profile finishes and wins, and a slight change to her collegiate career. And it's all culminated with maybe her highest honor of them all, the Ultiworld Disc Golf WBPOY Award.
---
Like she has done in years past, Bjerkaas planned on spending her summer on tour before returning to Emporia State University for the fall semester. After driving solo for 1,700 miles to reach the Masters Cup in mid-May, her road trip didn't start out as planned. A rusty Bjerkaas finished 12th at the NT, several spots outside of cash.
Things picked up from there.
"I wouldn't say there was a clicking moment," Bjerkaas told Ultiworld Disc Golf as 2019 approached. "The more I played, the more consistent I got. It was just gradual."
What followed were more top 10 finishes and two back-to-back second places at Disc Golf Pro Tour events in Utah and Michigan. Bjerkaas won A-tiers on consecutive weekends in Kentucky and Pennsylvania as July rolled into August, and as the tour continued to move east, Bjerkaas seemed to be improving week by week.
Her first major turning point of the season really came after a podium placement at the Ledgestone Open. School was starting in a few weeks and a decision had to be made. Instead of enrolling in classes, Bjerkaas — after talking with her parents — decided to take time off from ESU to stay on the grind.
"It's crazy to think about because I never thought I would ever do it, but I don't want to [look back and say] I didn't try," Bjerkaas told UWDG in August.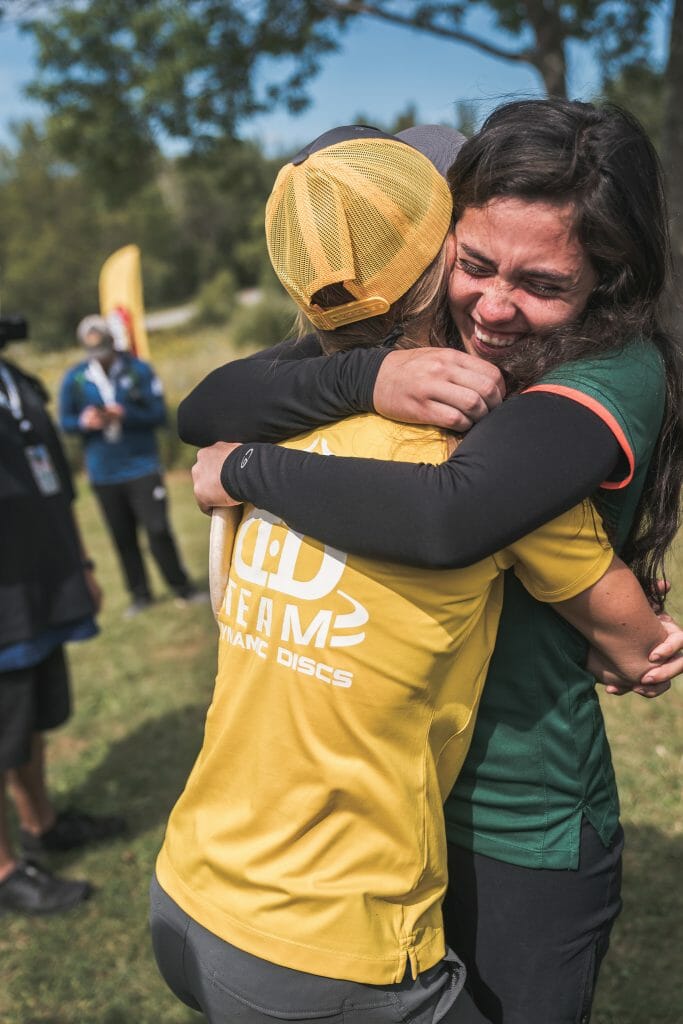 Two more second place finishes against stacked fields led into the PDGA Professional World Championships at Smugglers' Notch Resort in Vermont where the real standout moment of Bjerkaas' year went down.
A commanding win showed everyone that the now 1x Bjerkaas was no flash in the pan.
"I knew that I was due for a win. I had a third place finish and quite a few second place finishes leading up to Worlds, and I felt my game getting better and better," Bjerkaas said. "But I didn't think I was going to win worlds. I thought I'd win maybe Delaware or Hall of Fame or something along those lines.
"That whole week I surprised myself!"
Bjerkaas would finish the year a little up-and-down, but grab another podium in Delaware and make it to the final round of the DGPT Championship.
---
For someone who missed several tournaments and hadn't spent a full touring season on the road before, Bjerkaas did work in 2018.
She earned a sixth place finish in the DGPT regular season points standings despite the missed events, and was also sixth in the NT Elite Series. According to uDisc Live, she was no lower than sixth in any statistical category either, finishing third on the season for scramble percentage and fourth in fairway hit percentage, two categories that helped propel her to the Pro Worlds victory.
Bjerkaas raised her rating 36 points over the year to a career-high 948,1  a testament to her form as much as the added benefit of playing in more DGPT and NT events.
Only big things are coming for Bjerkaas in 2019. She's signed an extension with her sponsor, bought a touring van, and will be on the road all year.
We'll be looking at the 2018 Women's Breakout Player of the Year to be a week-in, week-out contender, and Bjerkaas will be keeping her head down.
"I think the pressure is more from myself than anyone else. I am working hard this offseason and I definitely expect that to show as soon as the season starts," Bjerkaas said.
"It'll be my first full year on tour so I'm trying not to have too high of expectations. Competition is going to be super tough next year. I'm just going to try my best and stay positive!"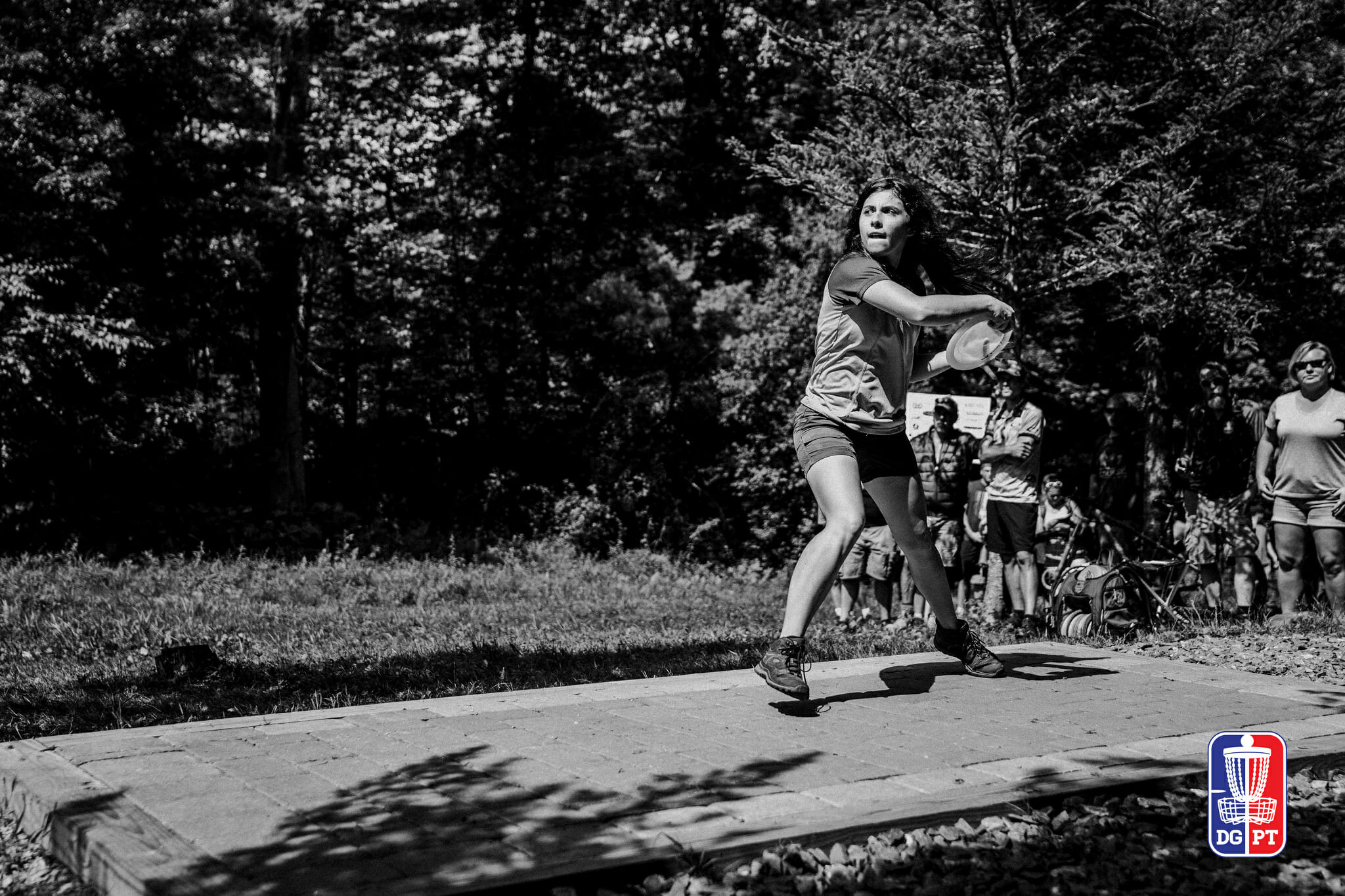 ---
she finished at 946 ↩