An 1104-rated round held up as the season's most impressive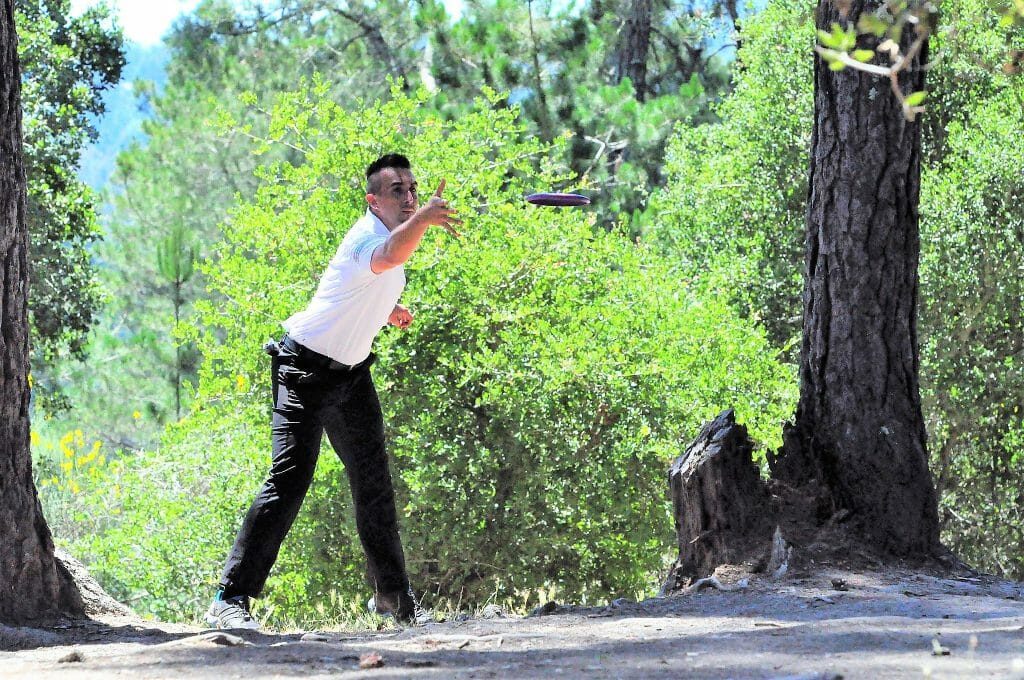 Earlier this season we dubbed Paul McBeth the Santa Cruz Slayer, and for good reason: The Golden State product won his fifth Masters Cup in six years, and no one came close to sniffing his 10-shot margin of victory. Though he owned the previous DeLaveaga Disc Golf Course record with a 1085-rated showing in 2012, he upped the ante during the first round this past May, firing off an 1104-rated 15-under par 57 on the 24-hole National Tour layout. It was the second 1104 of the season — Ricky Wysocki tossed one during the Aussie Open — but the venue tipped this one in McBeth's favor and stood tall as our Men's Performance of the Year.
RELATED – 2017 Women's Performance of the Year: Paige Pierce
McBeth has long preached both speed and angle control as crucial components in handling DeLa's notoriously hard-packed landing zones, and after the round he attributed much of his performance to "putting confidence" on the track's precariously perched baskets. In a call this week, McBeth still pointed to those contributing factors, but also revealed some extra motivation he brought into the event. Simply put, he was trying to make amends for a late-round defeat at the hands of Wysocki at the 2016 Masters Cup, where his main foe drained a 90-foot putt for the win at the DeLaveaga Golf Course.
"I knew after last year losing it on the golf course I had to have better scores and better focus at DeLa [the disc golf course] for the first two rounds," McBeth said. "…At that point in the year I was feeling extra confident on putts. I think that was the biggest difference from any previous rounds."
That sentiment spilled over into the next two rounds, as McBeth pulled away for his most dominant victory of 2017. And while it wasn't the 17-shot win he had aimed for, it was more than enough thanks to his stellar opening day at DeLa.