A look at how to use Pro Tour stats to build a sound lineup this weekend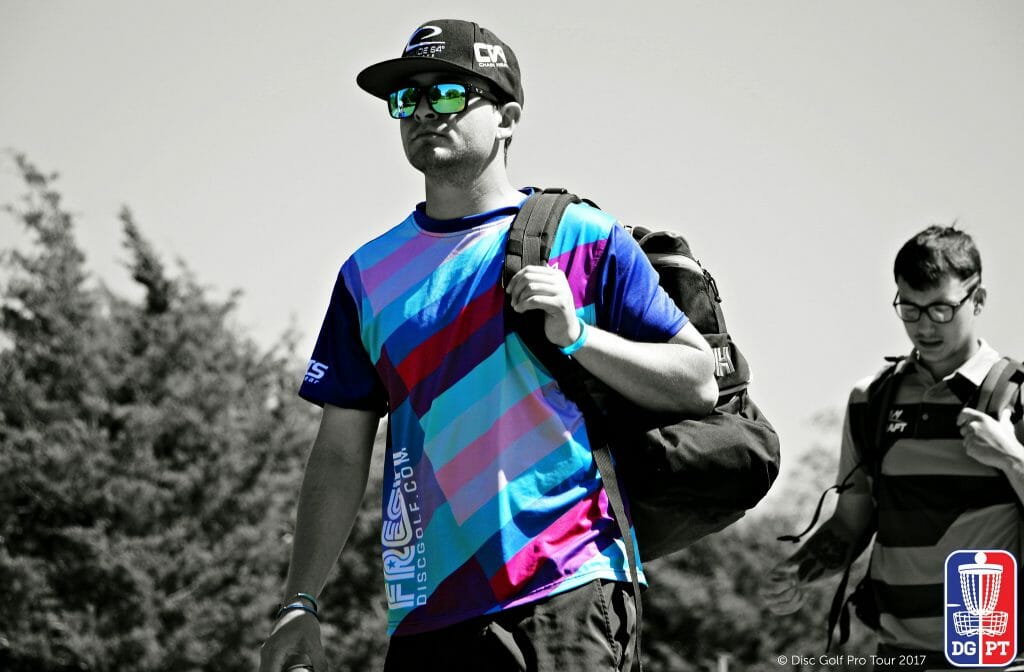 Come join our fantasy disc golf league at SkipAce.com and play against Ricky Wysocki and Paul Ulibarri! Need to sign up? Click here for more details.
Jonesboro Open Outlook
A number of the big names are skipping out on the B-Tier Jonesboro Open in Arkansas despite its presence on the Disc Golf Pro Tour schedule. With the series adding events in its second year, it makes being present at each and every one in order to accumulate tour points less imperative. And, while it's always fun to watch top professionals tackle new challenges at new courses and events, that can make our choices in fantasy disc golf all the more head scratching.
With less prior event history to go on or knowledge of how the course will play, we're left to look through recent history and perhaps play a little fast and loose with our picks. Just look at last week's Texas State Championship—played on courses that these top pros haven't played before—and it's pretty clear just looking through where players have finished in the recent past didn't help much (don't remind me of my picks from last weekend).
Because the point of fantasy sports is to both try to do better and have fun, below we'll highlight another particularly useful source of information for setting your lineup: UDiscLive's database of player stats.
Lineup-Building Strategies
It's another Disc Golf Pro Tour fantasy week, with added scoring stats for us to enjoy and consider. Two that can be real difference makers are the five points for each bogey free round and eight points for a hot round. Let's see which players could have the greatest potential for success in both of these categories
1) DGPT League-Specific Stats: Hot Round
First, let's list the top ten in the Open field by birdie percentage, the thought being: the more birdies a player accumulate on average, the greater are their chances at carding a hot round.
Ranked 1 through 10:
Lizotte
Wysocki
Koling
Feldberg
McCray
Owens
Conrad
Gibson
Brathwaite
Turner
Of this group of ten, Lizotte and Wysocki are, unsurprisingly, the only two with birdie percentages over 60, and of the ten, Wysocki has the lowest bogey percentage (4 percent).
Doing the same for Open women, ranked 1 through 5:
Pierce
Hokom
Weese
J. Allen
Walker
The top three there are all over 20 percent, while Pierce is far and away the leader at 29 percent. Hokom though, has shown all season that she can remain competitive with Pierce on a per-round basis and has challenged for a number of wins.
2) DGPT League-Specific Stats: Bogey-Free Round
Bogey-free rounds in the women's field are somewhat scarce, though Pierce and Hokom represent the greatest potential for points in that category. In Open the feat is rather more likely, and of players registered for this event with stats collected on UDiscLive for the 2017 season, here are the lowest bogey percentages, ranked 1 through 10:
Wysocki
Feldberg
Owens
Conrad
Turner
Lizotte
Koling
Gibson
Brathwaite
Dollar
When comparing the lists from each section, note McCray's absence from the list of best bogey percentages. While he maintains one of the higher birdie rates on the Pro Tour, he has collected bogeys on 15 percent of the holes he's played in the series.
By contrast, note the appearance of Conrad, Owens, Gibson, and Turner on both lists. Given that fantasy disc golf pricing runs off player rating, all four represent quality value in their ability to produce points via birdies, avoid bogeys and come in at a ratings range that makes them quality plays for third of fourth spots in your fantasy lineups.
Optimal Lineups
6,000-Point Leagues
| Alex's Picks | | |
| --- | --- | --- |
| Player | Rating | |
| Ricky Wysocki | 1050 | |
| Simon Lizotte | 1029 | |
| Jeremy Koling | 1023 | |
| Devan Owens | 1015 | |
| Paige Pierce | 963 | |
| Melody Waibel | 918 | |
| Total | 5,998 | |
6,025-Point Leagues
| Alex's Picks | | |
| --- | --- | --- |
| Player | Rating | |
| Ricky Wysocki | 1050 | |
| Jeremy Koling | 1023 | |
| James Conrad | 1016 | |
| Devan Owens | 1015 | |
| Paige Pierce | 963 | |
| Sarah Hokom | 954 | |
| Total | 6,021 | |
Value Plays
Devan Owens (1015) – The Oklahoma pro has bounced back nicely since a rough start in Las Vegas. So far on the Disc Golf Pro Tour he ranks inside the top ten in two crucial categories: seventh in Circle 2 putting at 37 percent and ninth in reaching the green in regulation, doing so 58 percent of the time. In addition to those figures, which help his case to be rostered in fantasy leagues, he hasn't finished any holes on the Pro Tour with a triple bogey or worse, and bogeyed of double bogeyed eight percent (13 of 162) of the holes counted so far. What's more, of the players currently registered for the event who have stats from the 2017 Pro Tour recorded, he ranks sixth in birdie percentage. If he can improve slightly at putting inside the circle, he could prove to be a real steal this weekend.
Melody Waibel (918) – through her last three events in Texas, since mid-March, she has maintained a 5.7 average finish. Considering the top two or three spots have been dominated over that stretch by some combination of Paige Pierce, Catrina Allen and Sarah Hokom, Waibel can be played confidently in the second FPO spot. If you're playing in the Disc Golf Pro Tour league, double bogeys count for negative six points while any score worse than that counts for negative eight points—Waibel has collected double bogey or worse on just 7.87 percent of the 165 holes she's played in Pro Tour events this season.
Deep Sleepers
A.J. Risley/Eric Oakley (992) – we highlighted them here last week and they remain a solid option for those of you reaching below 1000 to fill your final fantasy spot. Oakley spent some time on the lead card at the Texas State Championship last weekend, but ultimately finished in a tie at 24th place. Risley on the other hand, shot consistent golf all three rounds (all rated just a few points over 1000) at the event to end up tied for 14th. There's definitely some risk here, but plenty of potential for reward.
Shy Away From
Madison Walker (921) – She's no longer registered for the event, a sign that her wrist injury is not fully healed. And even if it were, you'd be better off not to take the fantasy risk until we know for sure she's back close to 100 percent. And as a reminder: Always check the registration list before making your picks.
Final Thoughts
There is an abundance of ways to construct a fantasy lineup. Go on what players have done lately, by some more advanced measures or just with complete randomness. There's no reason why any method can't lead to success. Regardless of which way you go, the element of chance is enhanced when the top pros take on a new event at a new course, like this week.