The edge-of-your-seat moments that defined the season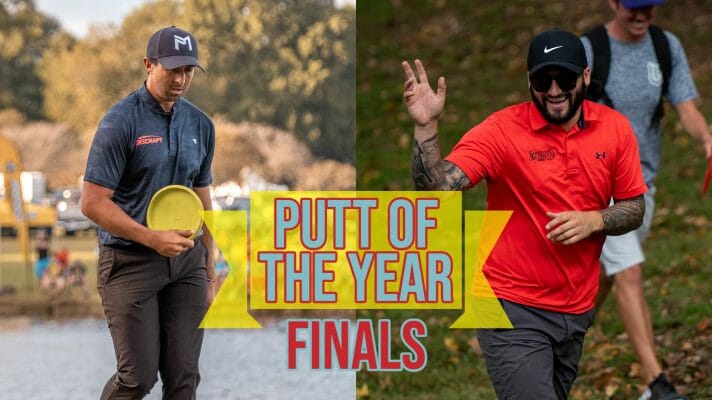 Two players escaped the opening round of voting to earn their place in the 2021 Putt of the Year finals. Time to cast that ballot for the best putt of the 2021 pro season.
The pro season seemed to save the best for last, with two performances from the final two Elite Series events of the year making the finals. Drew Gibson's collection of Circle 2+ makes from the DGPT Championship — with a focus on holes 14 and 16 — led opening round voting at 31.2%. Paul McBeth's death putt back toward the hay bales on hole 17 at USDGC in the middle of a scoring snafu was second place at 21.9%. Ricky Wysocki at DDO, Nikko Locastro at WACO, and Kristin Tattar's eagle at DGLO each earned at least 15% of the votes but just missed the cut.
---
Drew Gibson at the DGPT Championship
drew gibson putt hole 14 dgpt championship
drew gibson putt hole 16 dgpt championship
Paul McBeth at USDGC
paul mcbeth hole 17 putt usdgc
And the winner is…
Paul McBeth with a 53.3% to 46.7% final tally.