The women's competition continues to evolve at a fast pace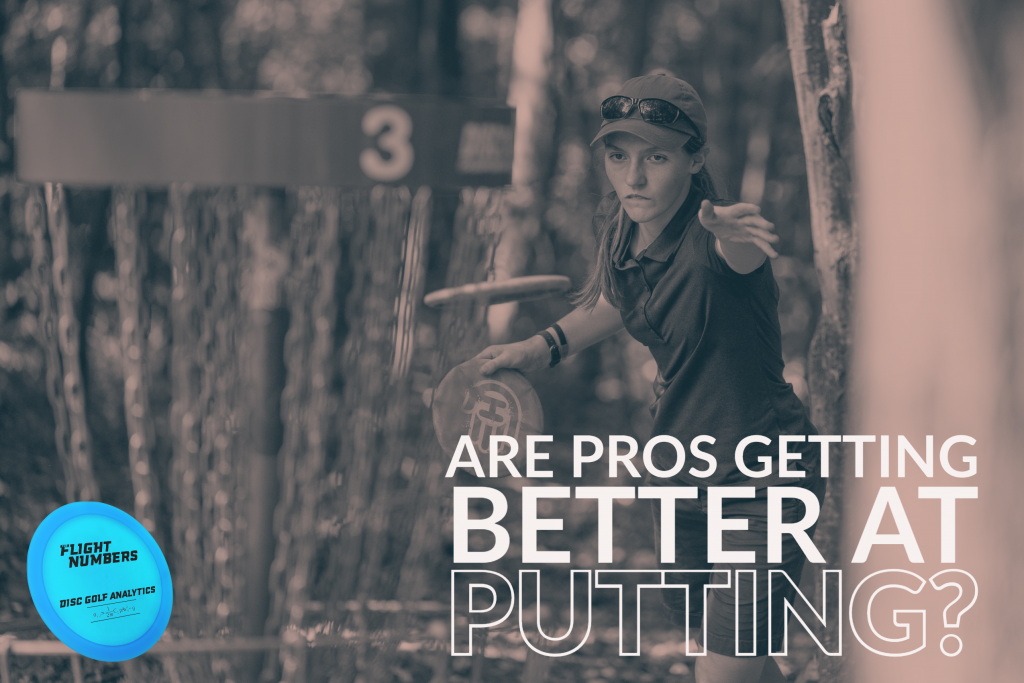 Given that we aren't expecting any new disc golf in the foreseeable future, let's look backwards instead of forwards to get our fix.  We may not have much UDisc Live data from 2020, but we still have the previous four years.  So, let's use it to take a closer look at how the pros are putting.
A common refrain one hears with regard to professional disc golfers is that they are getting better and better at putting. I find this to be an interesting statement, though before looking at the data, I was very skeptical. I thought this seemingly hot take1 was the result of convenience bias stemming from YouTube videos full of players on lead and chase cards canning putts from everywhere, whereas all the missed putts on card 12, for example, are not filmed.
Well, it turns out I was wrong. Pro players are, on average, getting better at putting. The FPO side has gotten better and fast(!), improving by about 1.8 percentage points per year since 2017. The MPO field has improved by about 1.2% per year.
---
Luke warm take, maybe? ↩
Flight Numbers: Are Pros Getting Better At Putting? is only available to Ultiworld Subscribers
Already have a subscription? Log in
Whether you visit Ultiworld for our reporting, our podcasts, or our video coverage, you can help us continue to provide high quality content with a subscription. By becoming a subscriber, not only do you receive benefits like exclusive articles and full article RSS feeds, you also help fund all of Ultiworld's coverage in general. We appreciate your support!