Consistency personified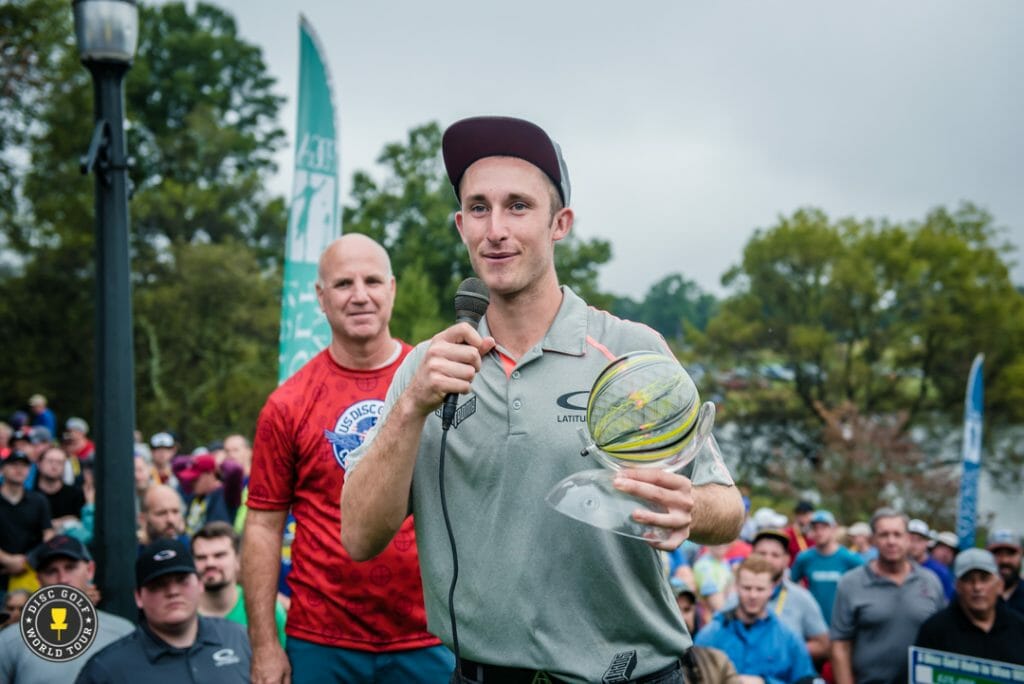 Ricky Wysocki's second place finish at the United States Disc Golf Championship, his third career runner-up showing in Rock Hill, came with a silver lining: It netted him enough points to win the 2017 Disc Golf World Tour title.
Wysocki earned 900 points for his four days at Winthrop Gold, bringing his total in the series' sophomore season to 2,550. That actually tied him with Paul McBeth, but Wysocki got the nod for the title based on having more DGWT victories: He had two — the Aussie Open and Konopiště Open — compared to McBeth's single win at the European Open. Gregg Barsby took third place with 1,800 points, while Nate Sexton and Philo Brathwaite rounded out the top 5.
The win makes the two-time PDGA World Champion a two-time Disc Golf World Tour Champion, and he said it spoke to just how strong his play has been since the start of 2016.
"I didn't win here [at the USDGC], but I feel like the past four or five years I've been one of the most consistent players, and the past two years I've been, pretty clearly, the best player in the world," Wysocki said. "So that's what I'm gonna take away from this event."
As if he needs more evidence to back up his case, Wysocki already locked up the Disc Golf Pro Tour's points race for the second straight year, as well. Next up on the docket? He's heading to the Ed Headrick Disc Golf Hall of Fame Classic in Appling, Georgia, with his eyes on the PDGA National Tour Elite Series points title. If he takes down that circuit, it will mean consecutive sweeps of all three tours. Dominant, indeed.