Seven ways to prepare for success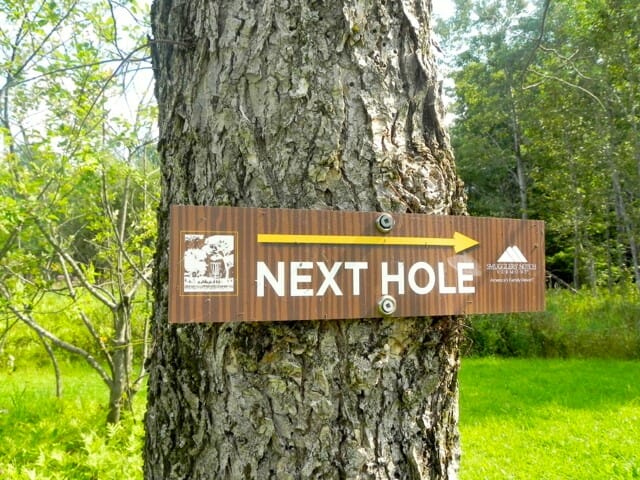 Back in April I began a series on the Art of Routine, in which I set out to explore the benefits of repetitive action in all areas of disc golf performance. A well-developed routine, I concluded, was one whose elements all contribute to preparing the mind and body for action.
And just as a good pre-shot routine can prepare you to execute each throw, a good pre-round routine can also help you get ready to rack up birdies. So for this installment of Tuesday Tips, we'll look at seven key items to help get ready to hit the course.
1) Gear up for the weather
All the skill and determination in the world may not be enough to help you if you get caught unprepared in a storm. Take a moment to check the forecast and make sure you are packing appropriately for the conditions. If it might rain, bring an umbrella. Extra towels? Check. If it will be blistering hot, pack extra fluids and a cooler. If it's going to be windy, bust out the overstable plastic. Nothing groundbreaking here, just the basics.
You can find more tips for disc golfing in inclement conditions from our instructional writers at Ultiworld Disc Golf:
2) Gear up for the course
If you are unfamiliar with the course, talk to a local or take a moment to read about it on DGCourseReview.com. Download a course map, check the navigation tips, and read a few reviews: If the course plays over water hazards, you may want to bring some back-up discs. If there are a lot of thorns and stickers to contend with, consider wearing pants instead of shorts. If the course has giant man-eating mosquitos, then pack the deep-woods-not-even-kidding-around-right-now-skull-and-crossbones bug repellent. Any these could easily be a game changer.
3) Disc up for the round
Once you've got the weather forecast and some course knowledge, you'll be ready to set up your bag with the right discs. Most players have a core set of molds that they will carry no matter what, but sometimes it makes sense to tweak your lineup a bit depending on the venue or the conditions. If you are expecting wind, bring more stable plastic. If the course is long and open, bring a full set of distance drivers. If the course is short and technical, then pack a wide variety of stabilities to open up more options and angles.
4) Nutrition and hydration
Make sure that you not only pack plenty of snacks and water, but also that you have had enough to eat before your round in order to sustain the appropriate energy through 18 holes. The longer you expect to be on the course, the more important pre-round nutrition becomes.
5) Warm up your body and your game
Get to the course early and warm up a little. This time should be an opportunity not only to stretch your limbs and avoid injury, but also to get the feel for your discs before you start playing for keeps.
6) Find out what's up
Is the two-meter rule in effect? Are sidewalks and beyond OB? Are we following PDGA guidelines? Dress code? Smoking or alcohol prohibited? The time to ask these questions is now. Otherwise, you may be finding out the hard way.
7) Know what's on the line
You should also find out what's at stake before the round begins, no matter if the goods may be as trifling as club tags or as staggering as the $12,000 winner's check that Ricky Wysocki took home with his 2017 world title. In any case, everyone ought to be clear on what is being competed for, how many places are going be awarded, and how ties will be broken.
This is in no way meant to be a definitive list. You may want to simplify your routine — especially if you are just playing the same weekly league at the same course — or you may include some steps that I haven't mentioned (please comment with these below). However you decide to roll, the items on your pre-round checklist should, with repetition, become a well-worn habit. And that is really the idea here: cultivating good habits goes a long way toward success.