A common sense approach to winter can keep you on the course year-round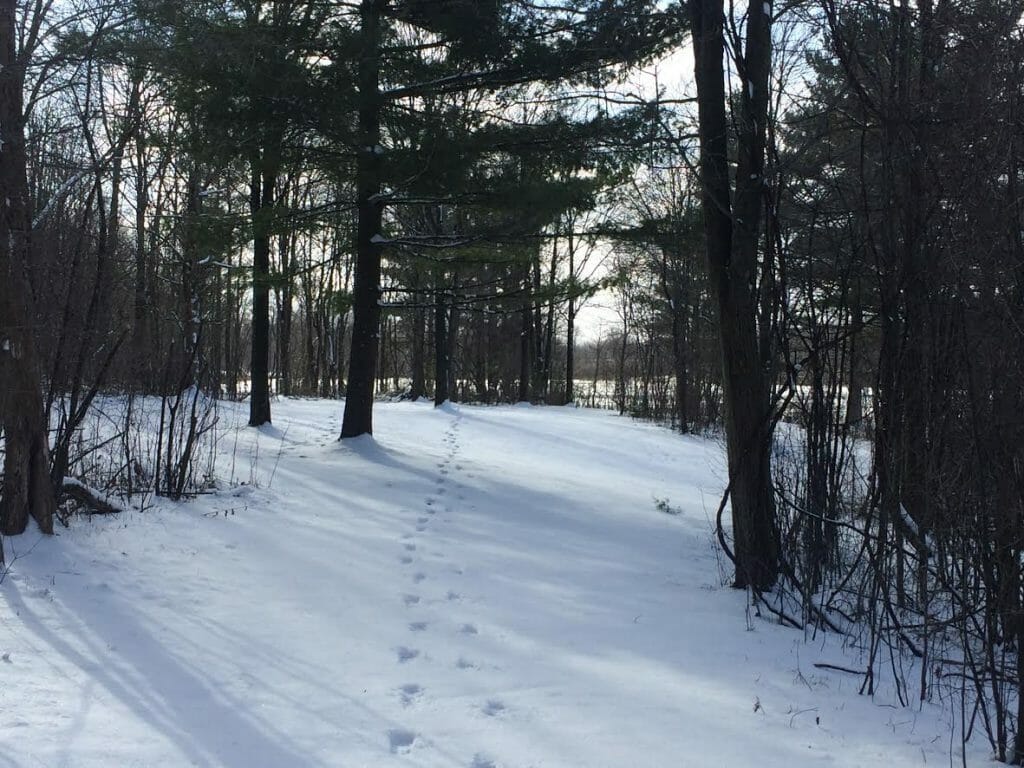 Editor's note: Welcome to the first installment of Tuesday Tips! We've taken a cue from our counterparts on the ultimate side of the site to start this weekly instructional series. Keep your eyes here as we tackle everything from technique and the mental game to bag construction and getting your kids out to the course. We'll do our best to cater to a wide range of players, so we hope you'll follow along.
Ice bowl season may be just about over, but more than a few of you hardcore disc golfers will still be out there battling the cold for the next couple weeks, so this installment of our weekly tips series will cover some common sense strategies to help prepare for the chill effect.
Quick disclaimer: I am writing this post from Baton Rouge, Louisiana, where the weather ranges all the way from balmy to sweltering. You may be wondering: "Why you should I consider cold weather tips sent from the bayou?" Rest assured, I am a veteran of some very hardy disc golf winters in the Midwest, New England, and Colorado. If my advice does miss the mark, it won't be for a lack of frozen fingers and toes.
Tip #1: Layer Up
From The National Outdoor Leadership School's Wilderness Guide:
The principles of layering are simple: Layering allows you to microadjust the immediate climate next to your body. A giant down parka and a wool shirt may keep you just as warm as, say, the combination of a lightweight polyester shirt, a midweight shirt, a pile jacket, and a nylon windbreaker, but the former doesn't allow the flexibility of the latter in regulating your temperature. It's akin to having a thermostat in your house with just two settings – off and broiling – versus having the full spectrum of adjustment.
Suiting up for a round of disc golf in inclement weather may not be akin to gearing up for a backcountry expedition, but the concept is nonetheless applicable: The flexibility to "microadjust" will ensure that you can always find a way feel comfortable on the course.
Wear several well-fitting layers: a base layer that draws moisture away your skin, an intermediate layer (or layers) that insulates, and an outer layer to protect against wind and precipitation. Polyester and other synthetic fabrics and insulating materials tend to be more lightweight, compact, and fast-drying than cotton or wool alternatives. Above all, make sure the clothing is comfortable and allows for a relatively free range of motion. It is difficult to dress your body for extremely cold temperatures without restricting your movements, so shedding layers as your body temperature rises throughout the round will help free up your technique. Ideally, you will get in a good warmup and have a chance to shed some layers before the round begins, which brings us to…
Tip #2: Leave Extra Time to Warm Up
I am often surprised by how many competitive disc golfers – especially at the local-league level – forgo a thorough warmup before teeing-off. Many spend a few minutes putting on the practice basket, maybe throw a drive or two, and that's about it. But the importance of a good warmup shouldn't be overlooked: not only does it prevent injury (and, yes, disc golf injuries are a thing), but a proper warmup will also improve your competitive results.
That this is the case is not always apparent: I have seen, as I am sure you have as well, many golfers walk straight from the car to the first tee and shoot incredible rounds. But what this tells us is only that it is possible to shoot well without a warmup, and it doesn't mean that skipping a warmup won't hurt our chances. I admit that I am sometimes guilty of letting superstition dictate my competitive routines: If I won at doubles league last week wearing a black shirt and red shoes, you are likely to see me in the same gear the next week. If you have been showing up to league without warming up and taking home lots of cash, then — first of all — good on you. Secondly, move up, bagger.
But for the rest of us — even if we have had only a couple of successful outings where we won without warming up — it may be tempting to use this as justification for not warming up in the future because, let's face it: warming up is kind of a pain. This should not deter us if we are serious about improving our results, though. Besides, every active step that you can make towards improving your game is "kind of a pain" — field work, backyard practice putting, you name it. It takes time and motivation. Warming up before your rounds is no different, and if you're going to do the rest of it, why not do this, too?
A proper warmup will not only give your body a chance to get loose, but should also give you an opportunity to dial in all aspects of your game, both mental and physical. If possible, find a way to throw all of your key discs. Make sure you have a feel for your power drivers, your stable stuff, your flippy stuff, etc.; forehands, backhands, approach shots, putts. Make sure your technique is fresh in the muscle memory so that your mind can focus solely on execution during the round. Mentally, you need to prepare yourself to be in that competitive frame-of-mind. I find the best way to do this is to actually compete – get a buddy to play a game of HORSE with you on the practice basket, or throw-off for a CTP prize. Anything you can do to get those competitive juices flowing and give yourself a chance to find a comfort zone.
All of this becomes doubly important when the temperature drops, as it will take longer to get your body and mind acclimated to the conditions. Whatever time you typically allow during the warmer months, expect to need a bit more.
Tip #3: Happy Hands, Happy Score
So often, success in disc golf comes down to the feel of the disc in your hands. Losing this feel can result in grip-lock, grip-slip, and all other kinds of problems. Proper attire can keep your core body temperature in check, but making sure that your hands stay near optimal performance condition is a challenge all on its own: Most players don't keep gloves on while they throw (although with products like the DG Friction Glove this may soon change), so exposing your hands to the elements is all but unavoidable.
That said, there are some steps that can be taken to prevent frozen fingers. Disposable hand warmers can be a game changer, but they'll cost you about $3 a pair. Skier's tip: If the weather is extremely cold, make sure to open the hand warmers before you go outside and give them a chance to heat up. When hand warmers are not an option, an insulated coat pocket to shelter your hand in-between throws can be reasonably effective. It may also help to avoid storing your discs outside or in the garage overnight: Not only are discs easier to grip when they are near room temperature, but frozen discs will contribute to frozen fingers.
Cold weather can also lead to dry hands, which may affect your ability to get a good feel on your grip. I typically carry three items that allow me adjust the way my hands feel on the disc: a "dry bag" (usually a bag full of talcum powder or sawdust) to help when my grip feels too slippery; a bottle of hand sanitizer, in case my hands get sticky from tree sap or other syrupy hazards on the course; and a small container of moisturizing lotion, which can help replace the natural skin oils that contribute to a comfortable grip.
Just Chill
Competing in inclement weather provides its own unique challenges, but also presents an opportunity for players willing to develop strategies to handle those challenges. When the weather turns bad, succeeding in competition can quickly turn from a matter of "birdie or bust" to a game that puts a premium on smart, consistent play. Experience is the best teacher when it comes to recognizing and adjusting to the conditions on the course, and there is no alternative than to go out, practice, and compete in challenging conditions if you want to become better at it.