A smaller field makes the choices a bit more straightforward as the Disc Golf Pro Tour resumes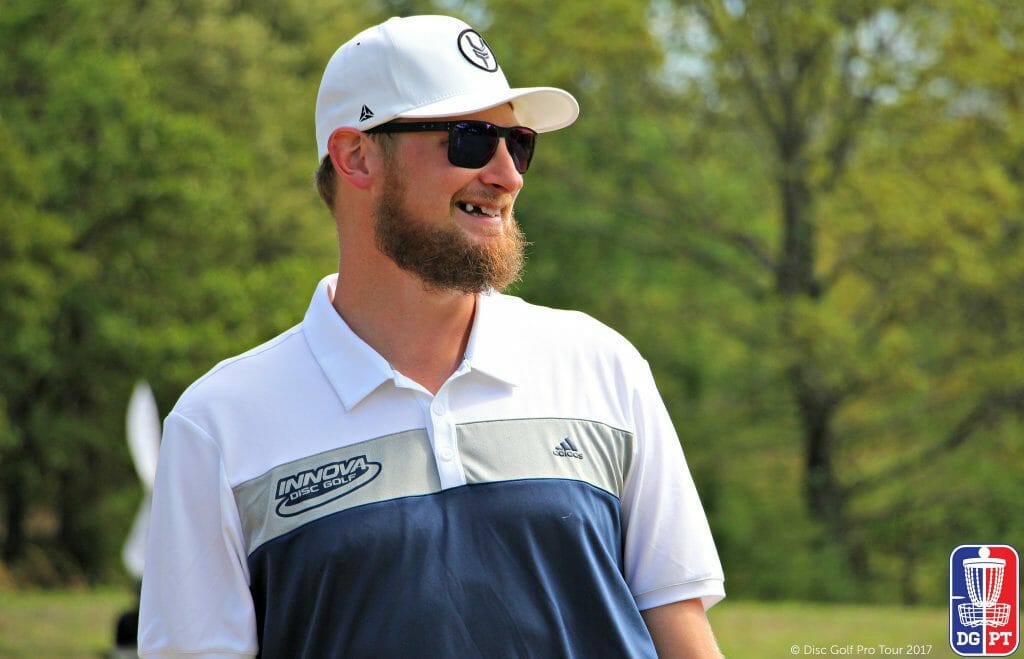 Come join our fantasy disc golf league at SkipAce.com and play against Ricky Wysocki and Paul Ulibarri! Need to sign up? Click here for more details.
Utah Open Outlook
The Disc Golf Pro Tour is back with this week's Utah Open. Not only does that mean a return to the DGPT fantasy leagues and their added scoring categories, but also the added considerations of disc golf at elevation and the long open fairways of a ball golf course. Extra wrinkles to the proceedings include the small Women's Open field and the relative lack of highly rated touring pros in the Open field, too.
Lineup Building Strategies
1) Focus on Open
By virtue of the SkipAce scoring system, it makes more sense to focus the majority of your points on the Open division side of things. Open Women's points are worth four times as much as Open points, but with only five players registered for the event those who finish at the top won't be collecting many. Even though this is the most sensible way to approach allocating cap space, there are only two players rated over 1025 in the Open field, and the players in the women's field have relatively high ratings across the board. This means it still won't be that easy to just pick chalk on the men's side. You'll have to hit on some middle-tier players, too.
2) Been there, done that
Even though this is a relatively new event (it's only in its third year of existence) and it's a relatively small field given its PDGA B-Tier status, there are actually quite a few players who have played the Utah Open before. Filling almost your entire six player fantasy lineup with those who bring experience to the event, then, actually works out pretty well. Jeremy Koling, Paul Ulibarri and Catrina Allen are all past winners, and Ricky Wysocki, Bobby Musick, Drew Gibson, Patrick Brown, and Eric Oakley have all competed here. Saddle 'em up.
Optimal Lineups
6,000-Point Leagues
| Alex's Picks | | |
| --- | --- | --- |
| Player | Rating | |
| Ricky Wysocki | 1049 | |
| Jeremy Koling | 1025 | |
| James Conrad | 1021 | |
| Austin Turner | 1013 | |
| Paige Pierce | 969 | |
| Madison Walker | 923 | |
| Total | 6,000 | |
6,025-Point Leagues
| Alex's Picks | | |
| --- | --- | --- |
| Player | Rating | |
| Ricky Wysocki | 1049 | |
| Jeremy Koling | 1025 | |
| James Conrad | 1021 | |
| Austin Turner | 1013 | |
| Paige Pierce | 969 | |
| Jessica Weese | 946 | |
| Total | 6,023 | |
Value Plays
Austin Turner (1013) – A familiar name for fantasy players this season, Turner's rating and proficiency on the wide open golf fairways makes him an attractive choice again this weekend.
Deep Sleepers
Joel Freeman (994) – At last weekend's Spring Fling in Arvada, Colorado, Freeman averaged 1054-rated golf en route to a second place finish after losing to Eagle McMahon in a sudden death playoff.
Shy Away From
Josh Anthon (1048) – Sure, he's the second highest rated player in the field, but according to SmashboxxTV he's been dealing with a lingering knee issue for the past few months. Add to that that his round rating decreased in each successive round of the Masters Cup — and that the long fairways in Ogden demand distance and accuracy — and this doesn't seem like an ideal fantasy situation in which to plug an injured player into your lineup.
Final Thoughts
It's another tight week with relatively fewer options, much like we saw at the Konopiste Open a few weeks ago. Good luck and make the most of the choices at hand.