A deep dive into the pro scene in the deep South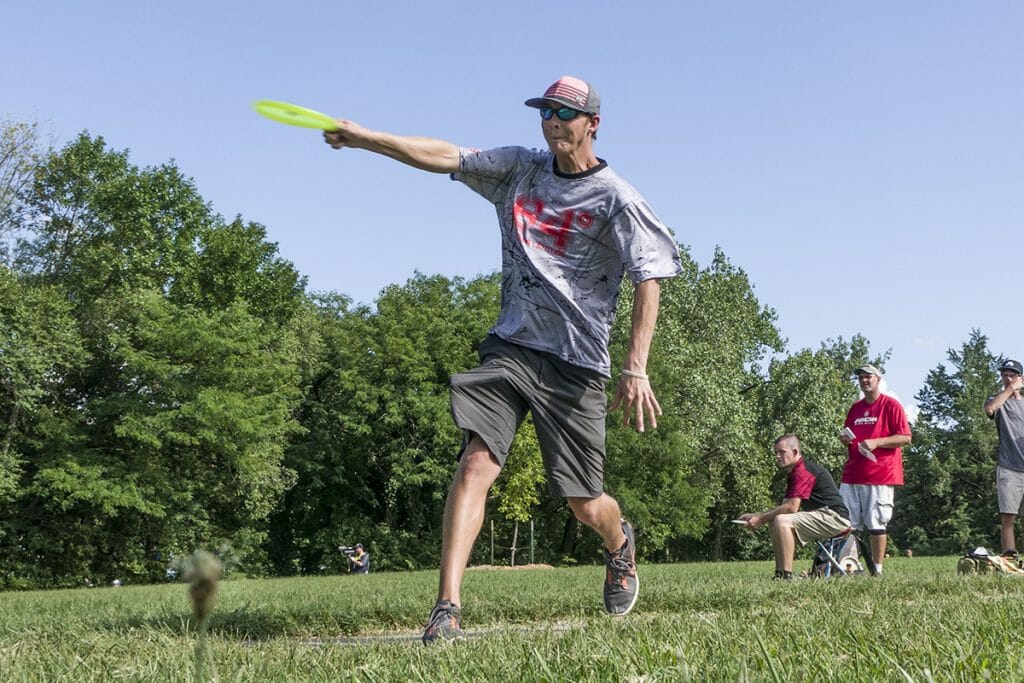 Come join our fantasy disc golf league at SkipAce.com and play against Ricky Wysocki and Paul Ulibarri! Need to sign up? Click here for more details. 
Open at Tallahassee Outlook
The SkipAce fantasy season gives us a break a month in Texas for many of the touring pros, instead sending us to the Florida panhandle for the Open at Tallahassee. Instead of choosing between McBeth and Wysocki at the top of the field, we'll be picking from Alabama's version of the pair: Cameron Colglazier and Matt Orum. But it might not be that difficult of a choice, given the size of the field.
This week there are plenty of points to go around, with only seven pros in the Open field rated over 1000. Consequently, there isn't much strategy, insofar as picking players to fit within a certain budget. But, there is an opportunity to pick from a group of players outside just the highest-rated few. Deciding to avoid the chalk or stick with the highest rated pros is the risk/reward choice here.
Lineup Building Strategies
1) To Chalk or Not to Chalk: Chalk
Even in the toughest league available—the 5,975 point league—you can still pick the six highest rated players available and have plenty leftover. But there's a definite logic to just choosing the highest rated players available since, theoretically, they will throw better rounds on average. Here's what that looks like:
| Chalk Picks | | |
| --- | --- | --- |
| Player | Rating | |
| Cameron Colglazier | 1030 | |
| Matt Orum | 1030 | |
| Will Schusterick | 1016 | |
| Calvin Heimburg | 1015 | |
| Hannah Leatherman | 925 | |
| Madison Walker | 918 | |
| Total | 5,931 | |
2) To Chalk or Not to Chalk: Not Chalk
If everyone just goes with the obvious choices, then none of us can make up ground in the season-long points standings. That's the objective of the game — along with winning a week outright — so changing things up makes plenty of sense, too. Orum has played in more competitive events than Colglazier to start the season, but when Colglazier has played, he's tossed highly rated rounds. He did lose in his hometown of Mobile earlier this month, while Orum, on the other hand, had solid performances at the Gentlemen's Club Challenge and the Memorial.
As far as the rest of the Open field goes, nobody should sleep on Will Schusterick, who has put together good rounds at larger events to begin 2017. David Wiggins, Josh Childs, Todd Bagwell, Izak McDonald, and Colin Forehand all have a great shot at cracking the lead card. In Open Women, 2016 PDGA Rookie of the Year and Floridian Jessica Hill has the ability to finish well.
| Not Chalk Picks | | |
| --- | --- | --- |
| Player | Rating | |
| Matt Orum | 1027 | |
| Will Schusterick | 1016 | |
| Josh Childs | 1006 | |
| Izak McDonald | 999 | |
| Madison Walker | 918 | |
| Jessica Hill | 895 | |
| Total | 5,861 | |
Optimal Lineups
| Alex's Picks | | |
| --- | --- | --- |
| Player | Rating | |
| Cameron Colglazier | 1030 | |
| Matt Orum | 1027 | |
| Josh Childs | 1006 | |
| Colin Forehand | 989 | |
| Hannah Leatherman | 925 | |
| Madison Walker | 918 | |
| Total | 5,895 | |
I'm going with the same strategy regardless of available points because this is just "pick'em." There's no reason to change based on league format.
Value Plays
Josh Childs (1006) – He's only finished outside the top 5 at one event in the eight he's played around the Southeast to start the season. His average finish is 3.6, and he almost beat Chris Dickerson last month, losing out by a lone stroke. Dickerson has only lost once this year.
Izak McDonald (999) – Although typically found in Illinois, last year's PDGA Amateur World Champion is headed to Florida for two events the next two weekends. He has a solid chance at top 10 finish, but a top 5? Maybe. The potential is certainly there.
Colin Forehard (989) – The Florida pro is coming off a great weekend where he averaged 1029 golf, finishing tied for fifth place at Throw Down the Mountain. He's definitely capable of replicating another weekend of 1000+ rated golf and could be a great under-the-radar choice.
Jessica Hill (895) – she has had a solid start to the season, playing well at the first NT stop in Las Vegas while collecting solid finishes throughout Florida. We're confident she'll be near the with Leatherman and Walker and we shouldn't be surprised if she ended up in any of the top three spots.
Deep Sleepers
With all the points to go around it's hard to justify choosing anyone from Men's Open field rated below about 990, but if you want to go there, here are two names to consider: Jamie Kiep and James Mosier.
Shy Away From
Calvin Heimburg (1015) – He's usually a good bet for success in any Florida success, but he's had an up-and-down start to the season. No wins yet, and some uncharacteristic sub-1000 rated rounds still have us wary of choosing him despite some decent rounds at last week's Throw Down the Mountain.
Final Thoughts
It's a rare pick'em week where points don't matter in the least, just finishing place. The weather will be ideal and they're playing two courses that play in and out of the woods. Go with your gut.