A look at where everyone stands heading down the season's homestretch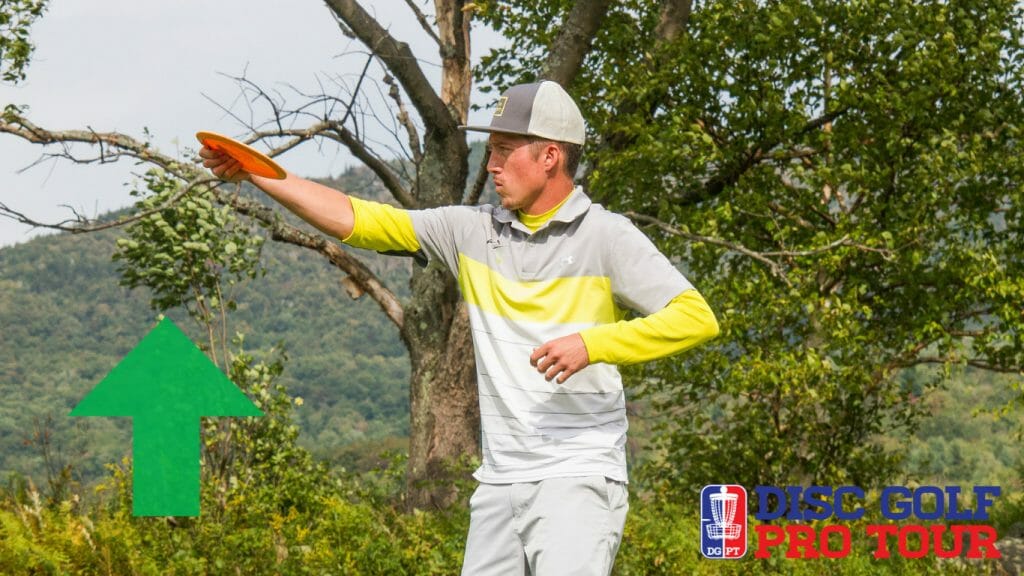 We've learned a lot through the course of this 2016 season, but one truth was especially evident over the past couple weeks: A healthy Paul Ulibarri is a fantastic Paul Ulibarri.
The Arizona product and longtime tour stalwart had been struggling through August as he battled a finger injury suffered just before Worlds. He pulled out of the event in Emporia, then limped to a 46th place finish at the Ledgestone Open before sitting out the Brent Hambrick Memorial Open altogether.
But he's back.
Ulibarri took down a strong field to win the B-Tier Nantucket Open, then finished in third place at the Green Mountain Championship. On the ascent heading into the United States Disc Golf Championship, Ulibarri is back on the Power Rankings list and a shoo-in to finish better than his 10th place tie at last year's event.
A look at the rest of the Top 20 men and Top 10 women finds little change to the upper echelon, but plenty of upheaval in the middle tier.
1. Paul McBeth is like Hansel: so hot right now.

2. If Ricky Wysocki can't bring home the USDGC title, does that change the conversation about his season? Or is two out of three majors enough to tilt the momentum in his favor?

3. Nikko Locastro is enjoying an incredible second half of the season, and let's not forget that he won USDGC in 2009. He's a not-so-darkhorse candidate heading into Rock Hill.
4. Nate Sexton led last year's USDGC heading into the final round. This could be the year he seals the deal.

5. Though he didn't make it to the Disc Golf Pro Tour Championship's final round, Cale Leiviska came in second in the tour's points standings.

6. Michael Johansen consistently showed well on the Disc Golf Pro Tour this season, but with much of the circuit taking place in the Midwest next year it will be interesting to see his schedule.
7. Paul Ulibarri: 12 wins this season, but still looking for that big one.

8. James Cole came from the 26th seed of the DGPT and into the finals. His 300-foot par save throw-in helped.

9. Nate Doss' third place finish at last year's USDGC was his best finish at the event since he won it in 2008.
10. Out of the three young players on this list, did anyone expect 20-year-old Peter McBride to be ranked the highest? Watch out for the California kid when he tours more next season.

11. Drew Gibson can smash it, and he showed this weekend that he's a shrewd competitor. He'll be another fun one to watch in the coming years.
12. Cam Todd has been a treat this season. He has consistently pushed younger players while staying within his game.

13. Jeremy Koling showed well at the Green Mountain Championship but then struggled in the DGPT quarterfinals.

14. He's not one of the household names in the sport quite yet, but James Conrad has been one of the players that the Disc Golf Pro Tour has shined a light on this year.
15. 2015 PDGA Rookie of the Year Chris Dickerson did not play in the Pro Tour Championship, but he took down an A-Tier while everyone was in Vermont.

16. Ultiworld Disc Golf curse? Our editor picked Alex Geisinger to win the Pro Tour, but he struggled at the Green Mountain Championship and couldn't get out of the DGPT semifinals. Sorry, Alex.

17. Eagle McMahon struggled in Vermont after missing a day of practice, but he generally elevates his game at premier events. Could he sneak into the Top 5 at USDGC?

18. Devan Owens couldn't make it into the DGPT Sweet 16.

19. Jordan Castro, however, did. And if he drew a different semifinal card he may have actually had a shot at $10,000. He was one of numerous fun stories to come out of the Tour Championship format.

20. Before walking off the course during the DGPT quarterfinals, Gregg Barsby finished in the Top 20 at the Green Mountain Championship.

1. Catrina Allen: Still dominating. (Yes, we used this comment last time. But it is applicable.)
2. Let's see a battle between Paige Pierce and Allen at this weekend's U.S. Women's Disc Golf Championship in Sabattus, Maine.
3. We know Sarah Hokom will be right there with them.

4. Valarie Jenkins does not have anymore events on her PDGA page this season.
5. Madison Walker, road warrior, finished the season second in PDGA National Tour points and fifth in DGPT points.
6. Zoe Andyke played well in Vermont to jump back on the list.

7. Melody Waibel took down the B-Tier Oregon Disc Golf Championships, playing two of three round well above her rating.

8. Holly Finley turned in another solid Disc Golf Pro Tour showing before the USWDGC.

9. Eveliina Salonen looks to be done with events for 2016, but will most certainly be a player to watch in 2017.

10. Des Reading's season came to an early end, as she and husband Jay have decided to take some time off to rest their bodies.