The rankings just before the first major of 2023.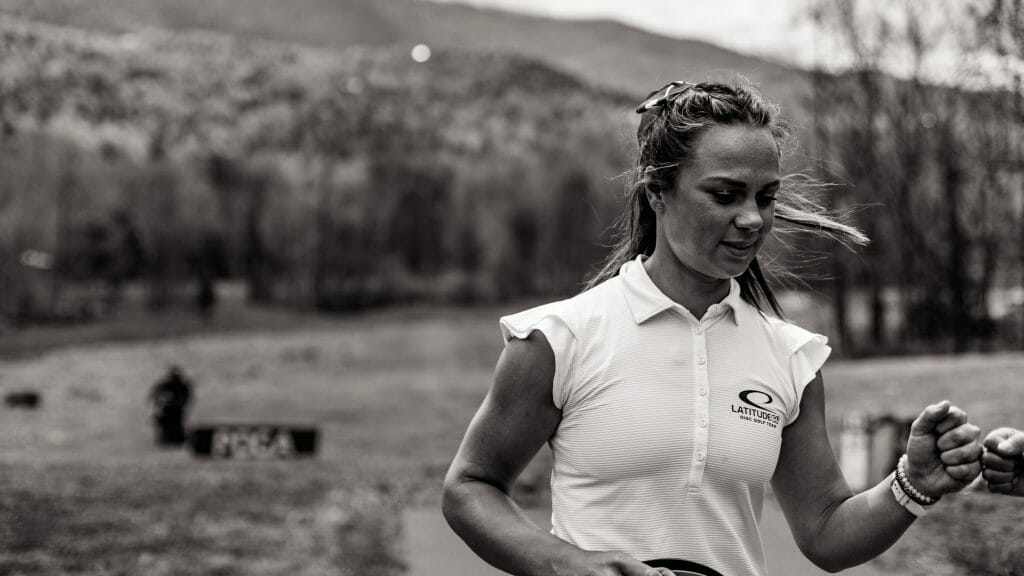 With the 2023 season approaching its first major at the Champions Cup, here is the latest update of the Ultiworld Disc Golf World Rankings and our newly developed Composite World Rankings (which combines UWDG, PDGA, UDisc, and Statmando rankings into a single list). Our world rankings are based on the methods used for the algorithmic component of our Power Rankings. However, unlike the Power Rankings, which follow a "what have you done for me lately?" philosophy with a heavy bias towards recent results, the UWDG World Rankings are far more holistic: they attempt to capture a long-term view of who has been the best player over the last two years.
Without further ado, here are the UWDG World Rankings top 25 for both MPO and FPO, with data through the Blue Ridge Championships included.
Ultiworld Disc Golf World Rankings
Notes
While Kristin Tattar sitting at #1 in FPO is no surprise, many will be surprised to see Paul McBeth still at the top of the rankings in MPO. Our rankings (full methodology here) emphasize purse size and the number of competitive players in the field while tracking a two-year period with a time decay. McBeth may not be winning quite as often as he once did, but he has clearly been the best majors performer over the last two years, with two wins (USDGC '21, Worlds '22), two second place finishes, and six straight top 10s. Those strong finishes at the most competitive tournaments (with the highest payouts) have helped him maintain his #1 spot — for now. McBeth's lead in the rankings has slipped, Ricky Wysocki is fading a bit as well, and Calvin Heimburg and Gannon Buhr are hot on their heels.
Welcome to the top 25, Aaron Gossage, Väinö Mäkelä, and Rebecca Cox! Gossage hasn't been at the top of the leaderboard much this season, but he's been a steady top 25 player for two years at this point. He only has one finish outside the top 25 so far in 2023. Mäkelä is benefitting from playing more events and continuing to be competitive. Because he played so few elite events in 2021 due to the pandemic, his numbers are starting to catch up to his skill level. Cox has had an excellent start to 2023 with five top 25 finishes, including a 4th place showing at the Music City Open.
Eagle McMahon has plummeted to #25 as the weight of his missed events in 2022 weighs on his score. His performance so far in 2023 has also been a bit erratic by his standards. Some also might be surprised by Simon Lizotte sitting at #10 — after all, he's got five Elite Series wins in the last two years. The problem is that he also finishes way down the leaderboard fairly frequently — and he has really underperformed at Majors (no finishes in the top 15 in the last two years), which are emphasized in our rankings.
The biggest gainers? Anthony Barela and Kat Mertsch. Both are benefitting from strong recent play as well as older 2021 results starting to fade out of their calculations.
Composite Rankings
We acknowledge that our rankings are only one of many that are now available, and, in fact, the best rankings are most likely a combination of the most popular world rankings available. So, we took some inspiration from Nate Silver's 538 and developed a composite world ranking that combines our rankings along with those produced by the PDGA, UDisc, and Statmando into a single combined ranking set.
Your gut reaction to this composite ranking might be one of concern: Is it meaningful to combine all of these seemingly disparate ranking systems? The answer is yes! The fact that all of these systems use slightly different methods to rank players means that a composite ranking will capture all of these different aspects of player performance and produce a potentially better ranking. It is the concept of "wisdom of the crowd" in action.
Here is the third edition of the Composite World Disc Golf Rankings for both MPO and FPO:
Notes
Ricky Wysocki is still hanging onto #1 in the composite rankings — barely. Only Statmando's rankings have #2 Calvin Heimburg ahead of Ricky directly, so Sockibomb still has the edge thanks to his superb play in 2022. Those two players along with Gannon Buhr and Paul McBeth are a good distance clear of Simon Lizotte in fifth place: they have been more consistently near the top of the leaderboard than everyone else on tour (while also getting wins).
Kristin Tattar's lead at #1 in FPO is huge and not looking likely to fade out anytime soon. None of the other top FPO players have been able to match Tattar's consistency — or win percentage.
Anthony Barela, Bradley Williams, and Holyn Handley are the biggest gainers. All three are off to hot starts in 2023.
Ultiworld Disc Golf subscribers, read on for full ranking points breakdowns for the top 25 players.
Bonus Content for UWDG World Rankings + Composite World Rankings: April 18, 2023 Update is only available to Ultiworld Subscribers
Already have a subscription? Log in
Whether you visit Ultiworld for our reporting, our podcasts, or our video coverage, you can help us continue to provide high quality content with a subscription. By becoming a subscriber, not only do you receive benefits like bonus content and full article RSS feeds, you also help fund all of Ultiworld's coverage in general. We appreciate your support!