A pair of world champions take different paths into Emporia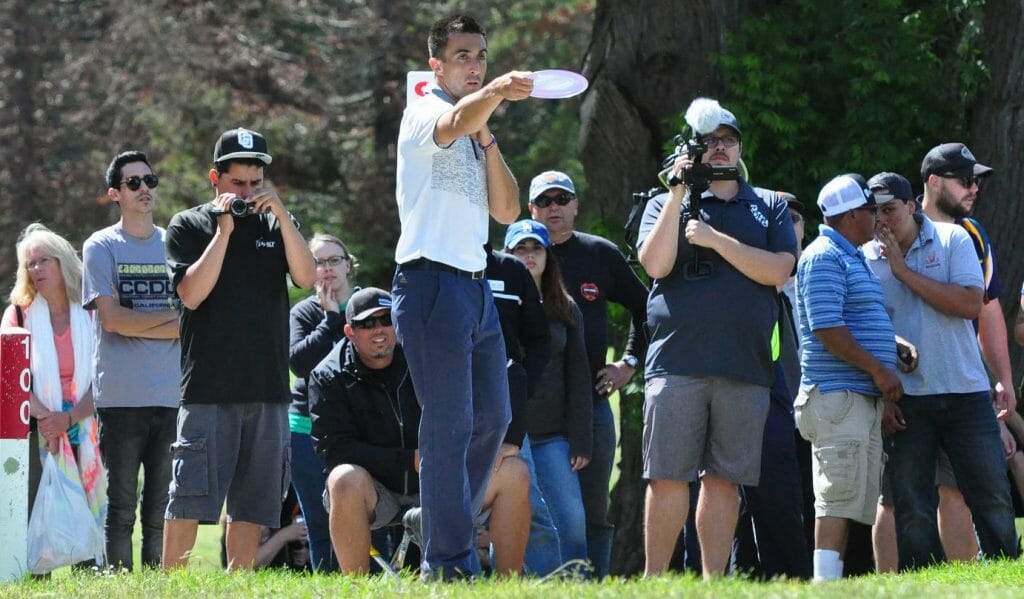 If it's possible for a four-time PDGA world champion to fly under the radar, Paul McBeth is doing just that.
Heading into Emporia with only one win since June and two of finishes outside the Top 10, the Huntington Beach, California, native has battled back and knee issues this season, leading to an inconsistent putting stroke and struggles with his signature accuracy. Combine that with the hot play of Ricky Wysocki – four straight wins and another four victories since May – and for the first time since winning his first world title in 2012, McBeth is not the undisputed favorite as the PDGA Professional Disc Golf World Championships begin.
Not that he has a problem with that.
"This actually feels very similar to the first one," McBeth said. "All the attention is on Rick right now. Rick's having a great year, and everyone is like, 'It's Rick's year, it's Rick's year,' and I'm like, 'I'm still here.' But if that's what you guys want to talk about, that's fine by me."
It's not that McBeth feels slighted by any of the chatter – he said he didn't need the bulletin board material to motivate himself as he prepares to chase his fifth world title in as many years. But he is confident enough in his own abilities to feel that people might be underrating him, even if it's a familiar position.
"I won [in 2012] and no one was expecting that, and everyone's expecting Rick to win this year," McBeth said. "And it's like, alright, I've been here before. I'm not worried."
And as McBeth embraces that same feeling of four years ago, a top contender on the Women's side is peaking as she looks for her own 2012 repeat.
After sustaining an injury to her throwing shoulder early in the 2016 season, Sarah Hokom returned at the Vibram Open and has been a staple on lead cards ever since. With consecutive wins at the Disc Golf Pro Tour's Silver Cup and Majestic, she enters Worlds looking for her first title since 2012, when she took home top honors in Charlotte, North Carolina.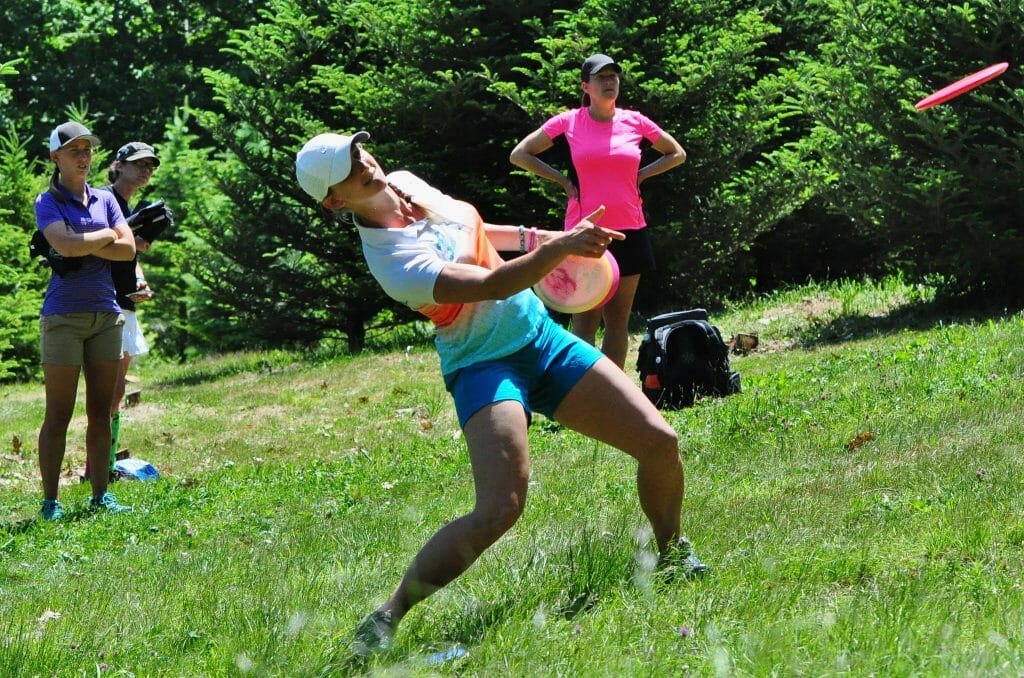 And while her recent play post-injury is impressive, Hokom said she had made other improvements to her game over the offseason – she put the finishing touches on a new putt, while also increasing the reliability of her backhand – that have made her game more well-rounded. They just weren't on display while she was sidelined.
"I think that, had I not missed all those events earlier in the year, you would have seen a lot of other great things out of my play earlier in the year," Hokom said. "I don't think that the injury itself propelled the physical side of things. I think I was ready to do them. I was ready to be there and it was happening, and it was really just a little bit of a setback to have injured my shoulder earlier in the season."
Now that she is fully healthy, Hokom is looking to Emporia to end on a better note than last year's world championships in Pittsburgh, during which she was involved in a devastating car accident on the way to the course prior to the event's fifth round. The accident forced her to miss two holes of play, adding 8 strokes to her scorecard and stripping her of the lead. Undeterred, she battled to a one throw loss to Paige Pierce during the final round.
While she was not completely over the disappointment that accompanied last year's misfortunes – "That will slowly fade with time," she said – Hokom has turned the proverbial page on the event with her focus on Kansas.
"This is a totally different Worlds, completely different Worlds," Hokom said. "I'm in a different spot in my game. I feel stronger than I did last year. But because it is a completely different style of Worlds and it's another year, I don't feel like I need to redeem myself necessarily. I prepare myself the best I can and I'll keep doing that, and it'll end how it ends. I'm going to do the best I can to put myself in position for the win, and it's totally doable for me."
Reaching that pinnacle she did in 2012 will come down to navigating the more open fairways of Emporia – which, she admitted, do not suit her preference for wooded courses – and keeping it straight between the ears.
"I think that I just need to stay mentally in the game the whole time and make sure that I take care of my body and my health outside of the course the whole week," Hokom said. "…I've been preparing all year for this, so there's nothing new in the last few days that's going to make a big difference."
McBeth, meanwhile, is seeking that same laser focus. He said he had hardly seen any fellow players in Emporia, opting for mostly solo practice rounds and extra putting reps as he looks to reclaim his spot at the top of the mountain.
"A year like this has been a wake-up call," McBeth said. "…I feel like I need to start all the way back where I was and regain all that – I wouldn't call it respect, but similar to that. I guess I need to prove myself again to all these people, to fans or spectators – to a lot of them, I should say – and that's really to just quiet the noise, I guess you could call it."
If McBeth or Hokom are on top when the final putt drops, though, neither will mind the cacophony.