Reigning world champion thinks straddle stance will limit fatigue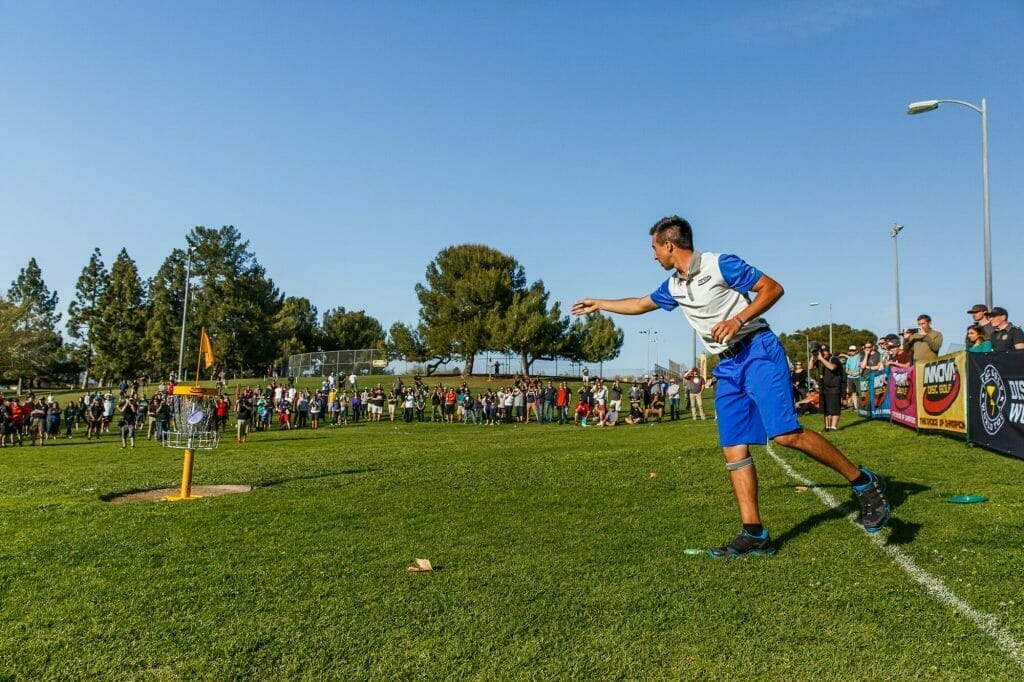 As Professional Disc Golf Association World Champion Paul McBeth looks to improve from some recent putting woes, he's decided to change from his traditional putting stance to a straddle style at this weekend's European Open, he told Ultiworld Disc Golf.
"I'll probably be putting straddle this week because it takes a lot of strain off my knee and it allows me to practice more," McBeth said. "When I was back in Huntington [Beach] I was doing that, so I'll probably just transfer that over to the tournament this weekend."
The knee pain he is experiencing is a result of the injury he suffered at last year's European Open, he said. The still-displaced vertebra in his back are pinching on nerves that lead to his right knee, causing discomfort and fatigue. He's been wearing a wrap around the knee this season.
"It gets super tired and super weak really quick," McBeth said. "It's hard to practice, mainly."
While the move to a new putting style sounds drastic, McBeth said he already feels more comfortable with the change.
"I've never had an issue with straddle putting," he said. "I'm sure it'll look a lot different, but right now I'm making a lot more straddle putts than I am just traditional. Basically, in the practice aspect, it's a lot easier to practice more putts from a straddle stance than it is constantly putting all my weight on my front leg, which is the one that hurts a little bit I guess. It just gets tired, and then when I'm tired practice isn't as clean as it is so I'll start to develop bad habits."
McBeth tees off tomorrow at 2 p.m. local time (7 a.m. EDT) for round one of the European Open.