Eight months with a spine injury; nine 1st place finishes.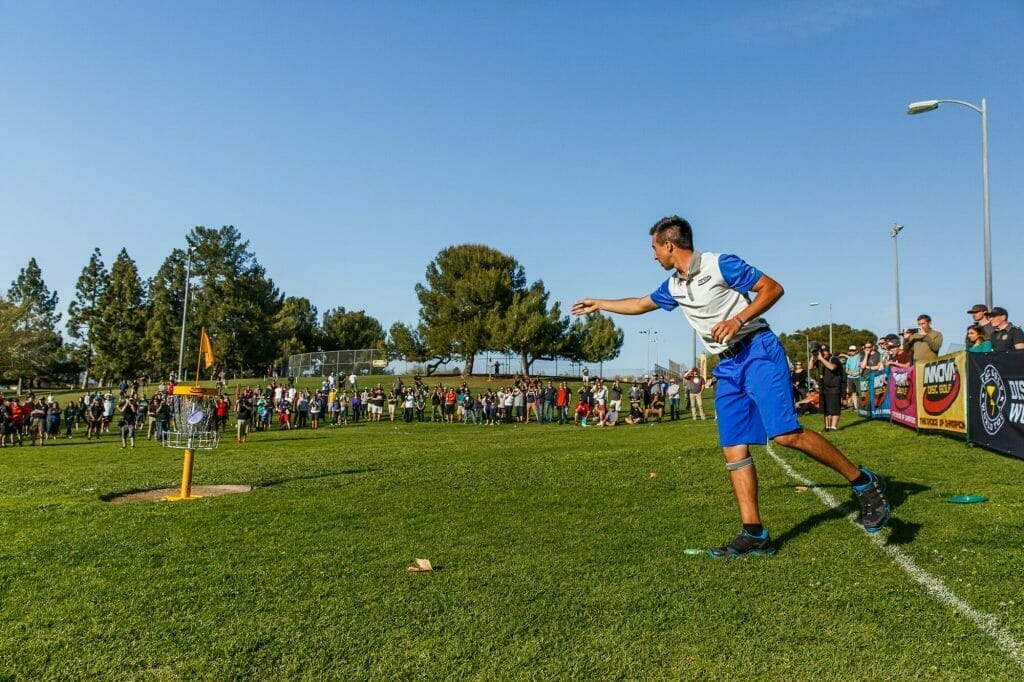 Ultiworld's disc golf coverage is just getting started. For the latest, follow Ultiworld Disc Golf on Twitter and Facebook. See all of our current disc golf coverage here and stay tuned for our dedicated website.
Paul McBeth is, without question, the best disc golfer in the world.
He is also one of the toughest.
McBeth continued his assault on the disc golf world with another victory at this weekend's La Mirada Open, shooting a 23-under 166 over the course of the three-day tournament. And he did it with a broken back.
"I have a fractured vertebra right now," McBeth said after his third consecutive win to start the 2016 season. "It definitely hurts. It's just tight in long rounds like this."
McBeth said the injury, which he has alluded to in the past without disclosing its severity, occurred during a wet round at last July's European Open.
"It was rainy and I had a pretty severe slip, which put a huge amount of pressure on my back and fractured a vertebra," he said.
The injury never slowed down the four-time world champion, as he went on to win the EO and since then has collected eight more victories. He has never placed worse than second during that stretch.
The fracture has mostly affected his preparation and training. "The biggest thing was I had to cut out the working out and stuff like that," McBeth said. "So that was the biggest thing. But I can go back in a few days."
With a month off before his next tournament, McBeth said he hopes to be close to 100 percent when he returns to play at next month's Nick Hyde Memorial in Rockwall, Texas. "Just some tweaks to the form is what the doctor said, and I'll be working on that in the next few weeks," he said.
Good for McBeth, scary for the rest of the professional tour.