2012 PDGA Women's champ was a late scratch from the Glass Blown Open.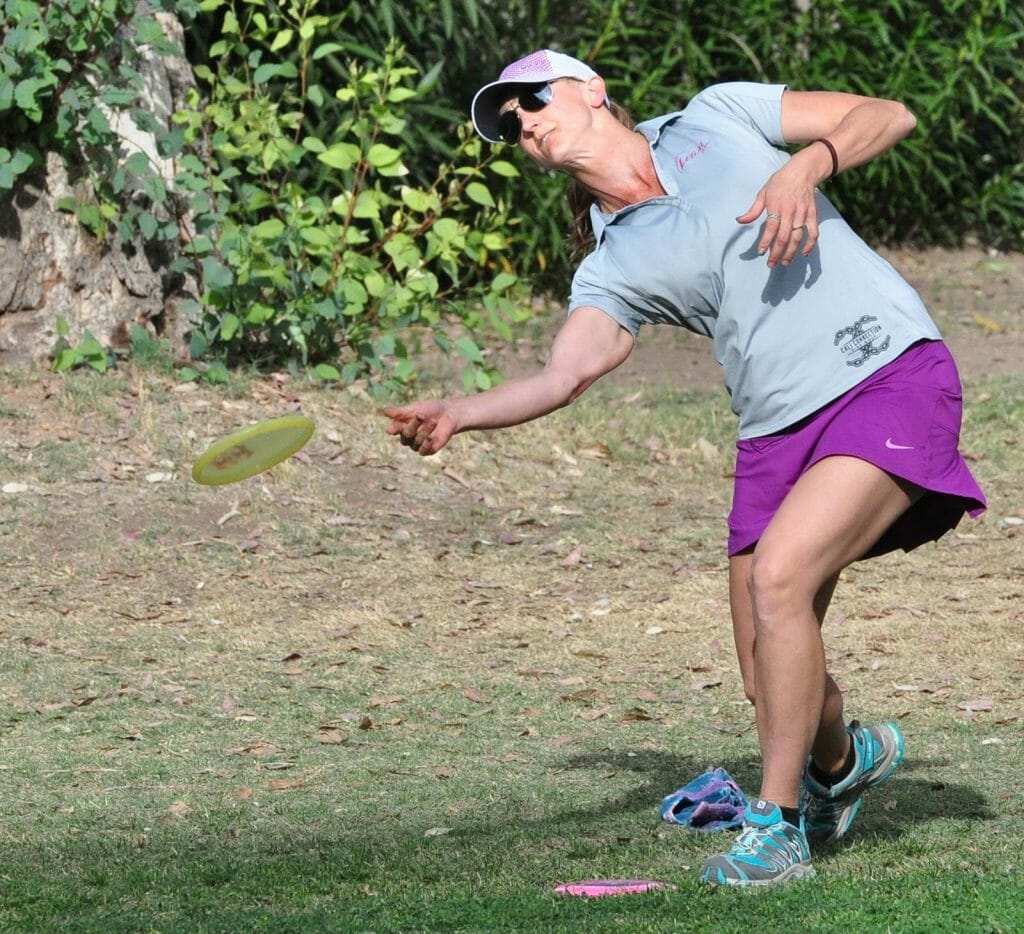 A familiar name was missing from the Women's Open leaderboard at last weekend's Glass Blown Open, as 2012 Professional Disc Golf Association World Champion Sarah Hokom was a late scratch from the event due to a shoulder injury.
The ailment will keep her out for the next three or four weeks, and Hokom said that she hopes to return to National Tour action in time for the Beaver State Fling in early June.
Hokom sustained the injury before February's Memorial Championship, but caught it up with her more as she strung together consecutive events.
"In Texas, I played three weekends in a row just before the GBO and my injury got progressively worse to the point where I couldn't throw sidearms without severe pain," Hokom said in a text to Ultiworld Disc Golf. "I pulled out of the GBO on Tuesday after practicing only five holes and realizing I wasn't going to make it through the event and that it was time to take a more significant amount of time off to heal."
Hokom had been off to a strong start in 2016, winning the Texas States Disc Golf Championships and placing second and third, respectively, at the Texas Women's Championship and the Nick Hyde Memorial. Her 950 rating places her as the world's fourth ranked woman.