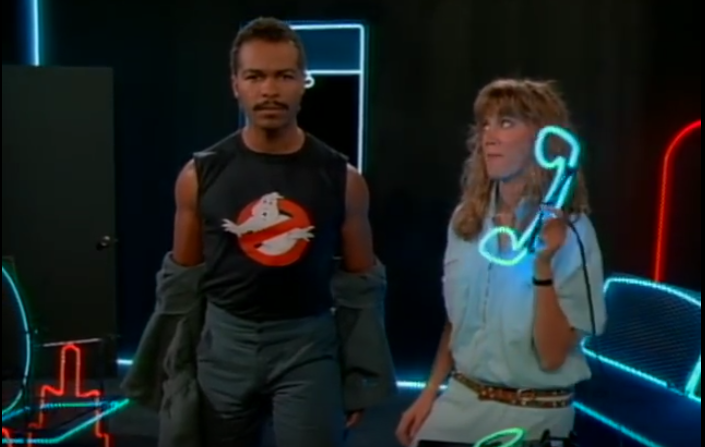 Aside from the top-notch disc golf action, bonfires, and a block party, the best part of the Glass Blown Open is the walk-up music.
Taking a cue from Major League Baseball, event organizers give disc golfers a chance to pick their own song to be played before they tee-off on the first hole. It's another small touch that makes the event stand out from others, even if it is a little unorthodox compared to most tournaments.
Lucky for you, we got our hands on the list of walk-up songs for every player at the GBO and have given Ultiworld Disc Golf editor Steve Hill and publisher Charlie Eisenhood the liberty of delivering some hard-hitting analysis. Sure, not all of the top golfers picked a song, but if they're a big name in the Men's Pro Open or Women's Pro Open division and they wanted some tunes, we've got takes hot enough to match the music.
"Let's Go" by Trick Daddy Video
Jennifer Allen: "Let's Go" by Trick Daddy featuring Twista and Lil' Jon (NSFW)
The women's world distance record holder and 2007 GBO champ kicks things off with authority. While the Ozzy Osbourne sample lends some dirt to the mix, Allen said the song choice is an homage to a friend of a friend who passed away. Hard to argue with that. -SH
The hard rock/hard rap combo is hype! Hard to believe that this song is over 10 years old now. If Lil' Jon doesn't get you going on the tee, I don't know what will. -CE
Denise Cameron: "The Distance" by Cake
A classic motivator, everyone knows this alt-rock stalwart and can nod their head in approval as the Emporia native takes the tee. Well-played. -SH
The only problem I see here is that you really, really need to get to the chorus ("He's going the distance"), which is 49 seconds deep in the song. Denise needs to make sure that the organizers cue it up a few bars in. -CE 
"Gooey" by Glass Animals Video
Crispin Carrasco: "Gooey" by Glass Animals
Doesn't do it for me. How does this get you ready to bomb it off the tee? Maybe this is designed to lull your opponents to sleep. -CE
Full disclosure: I only included this song on the list as an excuse to link what may be one of the most weirdly fascinating/disturbing music videos of all time. Enjoy your nightmares. -SH
"Till I Collapse" by Eminem Video
Cameron Colglazier: "Till I Collapse" by Eminem (NSFW)
Colglazier goes with a banger, something we don't see too much on this list. I haven't listened to Emimen since 8-Mile, but this song still has me ready to knock some heads together. Stay angry, my friends. -SH
The polar opposite of the previous song. Vintage Eminem. -CE
"Let It Go" by Idina Menzel Video
Billy Engel: "Let It Go" by Idina Menzel ("Frozen" soundtrack)
I have never seen this movie, yet I cannot seem to escape its massive cultural presence. Didn't it come out like two years ago? -CE
Engel owned one of a handful of disc golf's 2015 SportsCenter Top 10 appearances with an ace at last year's GBO. Not sure why he'd want to let that go. (Dad jokes are the best jokes.) -SH
"American You" by Yelawolf Video
Sarah Hokom: "American You" by Yelawolf (NSFW)
Not to be confused with "American Pie," "American Idiot," or any other of the plethora of songs with "American" in the title, this easy jam lulls you into a false sense of security before dropping the language hammer. I imagine this is how Hokom likes to handle business on the course, minus the language (or maybe with the language, makes no difference to me). -SH

This is the first song in the list that felt like a great fit for a disc golf event. Just has the right vibe. Well-played, Hokom. -CE
"Nikes On My Feet" by Mac Miller Video
Jeremy Koling: "Nikes On My Feet" by Mac Miller (NSFW)
Subtle jab at Paul McBeth's Adidas sponsorship, or is Big Jerm just angling for his own endorsement? Either way, we like our disc golf served with a side of drama, so we'll take it in exchange for this one being a little downtempo. -SH
BEEF! How will McBeth respond? -CE
"Hall of Fame" by The Script Video
Paul McBeth: "Hall of Fame" by The Script featuring will.i.am
True story: The first time I heard this song was on an inspirational princess commercial on the Disney Junior channel. It didn't get my five-year-old daughter terribly fired up, but if it is good enough for McBeast, it's good enough for me. -SH
You had your chance, Paul. You had your chance. Adidas gonna yank the sponsorship. -CE
"Happy" by Pharrell Williams Video
JohnE McCray: "Happy" by Pharrell Williams
McCray must have had the volume on his headphones down when this one came on at the Memorial. Too soon? -SH
McCray is actually going to be wearing noise-cancelling earphones when his song comes on. It's all a ploy to poison his opponents' minds for the rest of the tournament…because I'm happpppyyyyy. The only song that drills more deeply into your brain is 1-877-Kars for Kids. K. A. R. S. Kars for kids. -CE
Eagle McMahon: "Pokemon" Theme
Fantastic throwback to my childhood. Someone else needs to use a Pogs theme song, if such a thing exists. -CE
Tease up the big hair and paint on some acid-washed jeans. This song is so positively glam metal that I can't find a way to hate on it. Plus, the lyrics are kind of inspirational, in an '80s movie training montage sort of way. –SH
"Hakuna Matata" by Jimmy Cliff Video
Will Schusterick: "Hakuna Matata" by Jimmy Cliff ("The Lion King" soundtrack)
The 2013 GBO winner continues the Disney trend with this uplifting pick. I appreciate the mindset, but I'd like to see Shoestring bring some fire to the teepad with something more aggressive. Or, go with the OG "Hakuna Matata" and bust out Bobby McFerrin's "Don't Worry, Be Happy." -SH
Clearly Disney should be sponsoring disc golf events. -CE
"Ghostbusters" Theme by Ray Parker, Jr. Video
Nate Sexton: "Ghostbusters" Theme by Ray Parker, Jr.
Just give him the glass blown trophy now: Sexton automatically wins the GBO with this song pick. Bonus points if he steps up to the tee and, after hearing "Who ya gonna call?" shouts "Nate Sexton!" before unleashing a huge drive. -SH
It's simply a great walk up song. The beat is tremendous. -CE
Madison Walker: "Barney" Theme
Walker goes next-level with the mind games on this one. Instead of getting herself fired up, she jumps on the grenade and annoys everyone else on the card by getting this song stuck in their heads. Absolutely diabolical. -SH
What's more devious: this choice or Pharrell's 'Happy?' Either way, the troll is strong. -CE
Ricky Wysocki: "The Red" by Chevelle
I can just see Wysocki jamming to this at his house, full volume on the speakers, air guitaring. -CE
Sockibomb goes more aggro than most of the other pros, which I dig, but I'm pretty sure he was about 12 when this song first hit the airwaves. Here's a suggestion: Upgrade him to Chevelle's "An Island." It's newer, heavier, and perfectly fits Wysocki's style on the course. -SH
"Sleepwalking" by Blindside Video
Erno Vayrynen: "Silence Please" by unknown artist
It can't be possible that someone doesn't want walk-up music, right? I can only interpret this as the Discmania vice president's incredibly polite way of asking for anything off of Swedish hardcore band Blindside's 2002 album "Silence." It brings the heat, so I've gone with "Sleepwalking." -SH
Erno, dude. Erno. When you get a chance at walk up music, you don't turn it down. This is the stuff of childhood daydreams, right alongside turnaround jumper buzzer beaters. Plus, you're going to need to at least try to get "Happy" out of your head. -CE