Hey, these guys look familiar.
The Waco Annual Charity Open, which serves as the Disc Golf Pro Tour's second stop, kicks off this afternoon. Just as they did for the Memorial, fans voted on players they wanted to see on the first round feature card. And just as they did for the Memorial, some popular faces will grace the screen: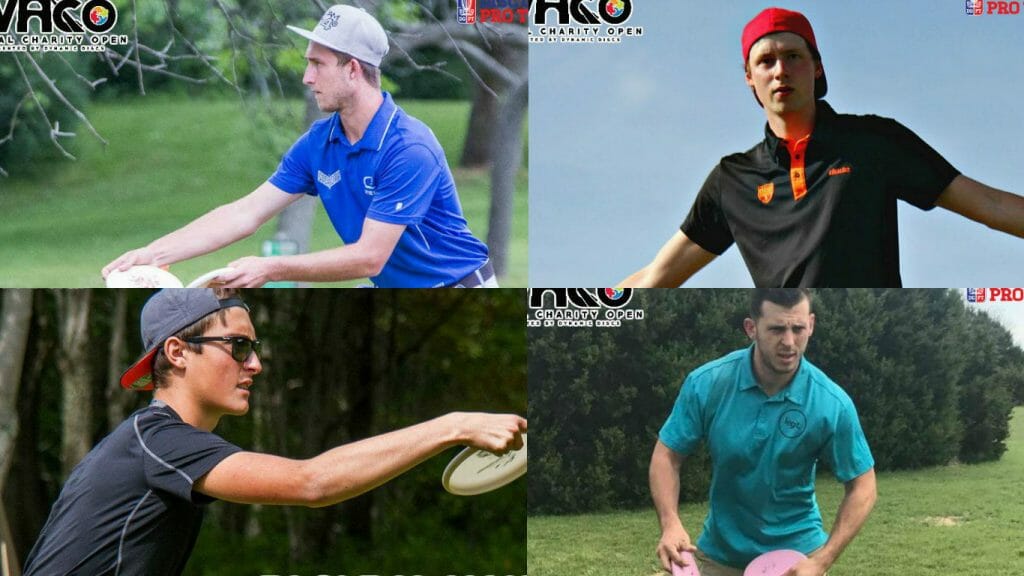 For the second straight DGPT event, Simon Lizotte, Eagle McMahon, and Ricky Wysocki will take center stage to start the event. This time, they'll be joined by Waco, Texas, local Addison Collins, who sports the city's highest PDGA rating.
If you add in the Gentlemen's Club Challenge, this marks the third time in a row that McMahon, Lizotte, and Wysocki have been voted onto the feature card.
Live coverage begins today at 3:30 EDT on the Disc Golf Pro Tour's YouTube channel.