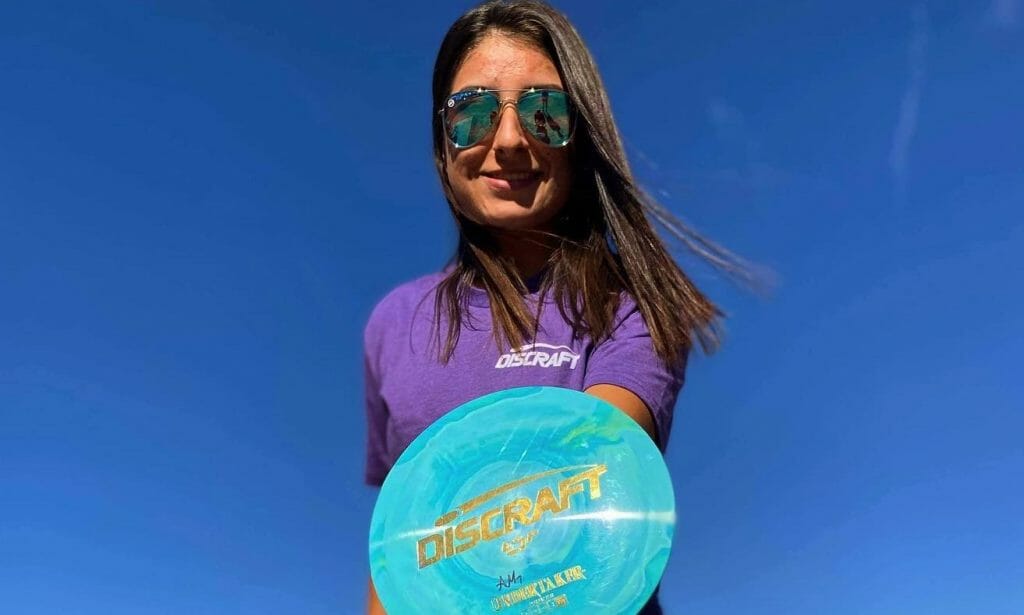 After announcing her departure from Innova last week, Alexis Mandujano has made her move to Discraft official. Along with the sponsor news, Mandujano will also be on the road for 2021.
"This has been something that I've looked forward to for many years and have worked hard for," said Mandujano of her touring plans for the upcoming year. "I will be competing in about 20 to 25 tournaments. I cannot wait to see new places, meet new people, and play the sport I love."
Mandujano won an amateur world championship in 2017 and 2016 at the Junior I and Junior II level, respectively. In 2020, Mandujano played in two DPGT events, finishing ninth at the Idlewild Open and 13th at the Ledgestone Open. She hit a career high player rating of 928 with the November 2020 update. Mandujano's older sister, Valerie, was recently promoted to the Innova Star team, the company's highest level of tour support.