Getting things done on and off the course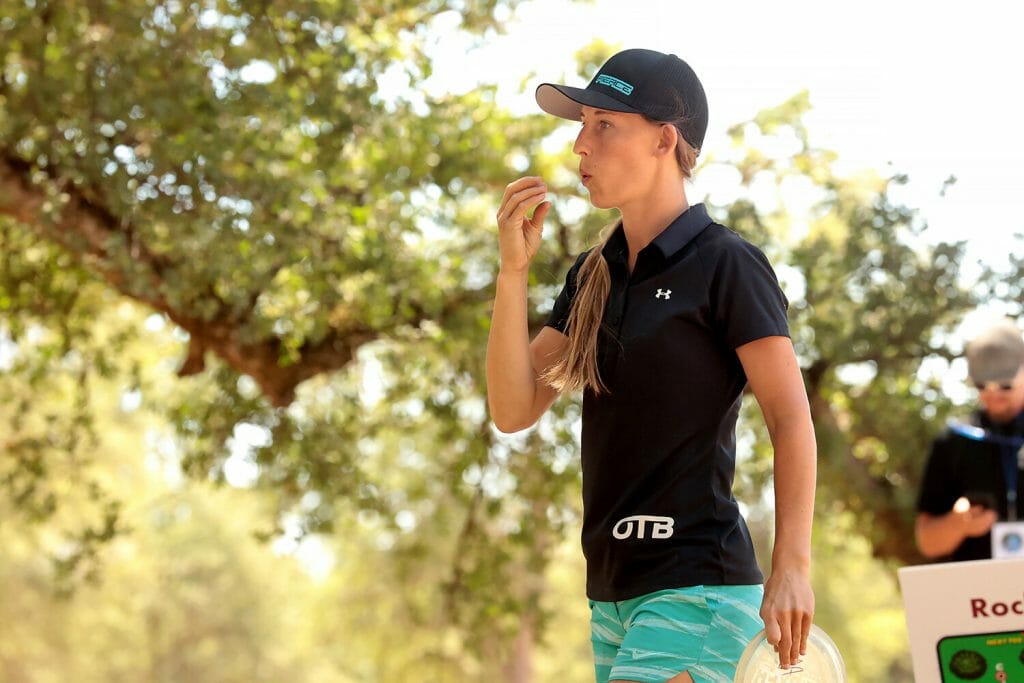 With the way the season finished, it can be easy to forget the impact the 2021 Ultiworld Disc Golf Women's Player of the Year Paige Pierce made over the past 12 months.
The highest-rated women's player of all-time set another record with a 996 PDGA player rating in March, and continues to set the bar for her division week-in and week-out. Besides being one hole away from adding another world championship to her resume, the Texas gunslinger did add a record-best fourth U.S. Women's Championship in May while making her voice heard in the process.
At several moments in 2021, Pierce was critical of the PDGA and tournament organizers' treatment of the women's divisions. She even went as far as to "silently protest" the PDGA National Tour by skipping the Delaware Disc Golf Championship.
Social activism is not part of the voting criteria for PoY, but when you accomplish what Pierce does on a consistent basis, using your platform to promote positive change elevates the impressive CV.
Wins
Seven wins at Elite Series events was easily the highest total for the FPO division in 2021. Pierce was also painstakingly close at Pro Worlds and DGLO.
In one month, from May 14 to June 13, Pierce won five events — one Major, three Elite Series, and a Pro Worlds tune-up. She wouldn't finish off the podium again until the end of September while adding back-to-back Elite Series titles and a big payday by winning the inaugural DGPT Match Play Championship.
Her lowest rated round in more than a decade may have come at the Throw Pink Women's Disc Golf Championship, but she also opened that tournament with an event-best 1025-rated effort. Up-and-down days happen when you're as aggressive a player as Pierce.
Thing is, Pierce is almost always up.
Stats
There aren't as many final no. 1 finishes in the stat categories for Pierce in 2021 as there have been in the past, but not to worry. She continues to put the disc into scoring position at a higher rate than her peers and has the putting ability to convert.
The only thing standing in Pierce's way is her proclivity to go big. We never want her to change that attitude though.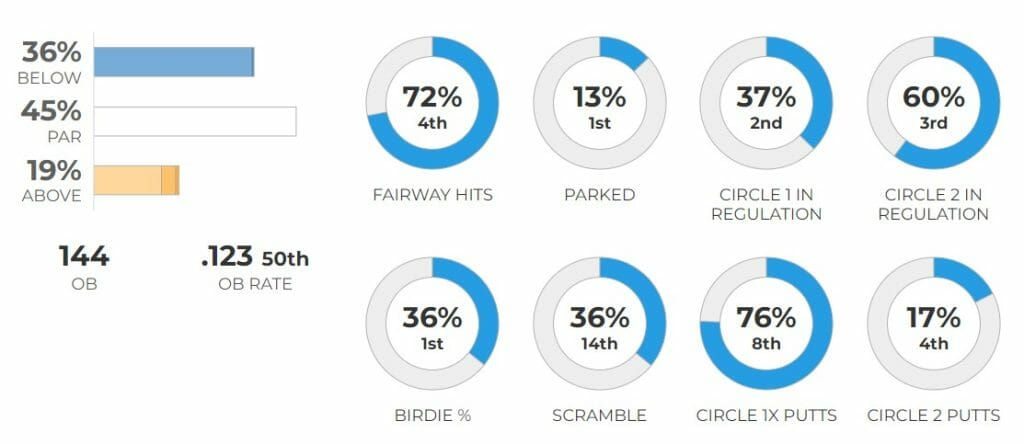 Staff Thoughts
"Don't let a sluggish finish to the season cloud the facts: no player won nearly as many Elite Series events (seven) or birdied as many holes as Paige Pierce in the 2021 season. Expectations couldn't be higher for Pierce, and yet she still won a Major, finished 2nd at the World Championships, rattled off an incredible stretch of wins over a month-long period from May into June, and clearly showed that she was the best competitor this season. If you're not convinced, try to imagine if any other player had Pierce's resume. She has set the bar so high for herself that when she fails to clear it, it can feel like a disappointment. That's a signal of how good she is. She's the best FPO player ever to play the game."
Also Receiving Votes…
Exactly half of the staff voted for Paige Pierce as the 2021 Women's Player of the Year. Catrina Allen, Kristin Tattar, and Missy Gannon also earned votes.