Only four players from outside the U.S. will compete at 2021 Pro Worlds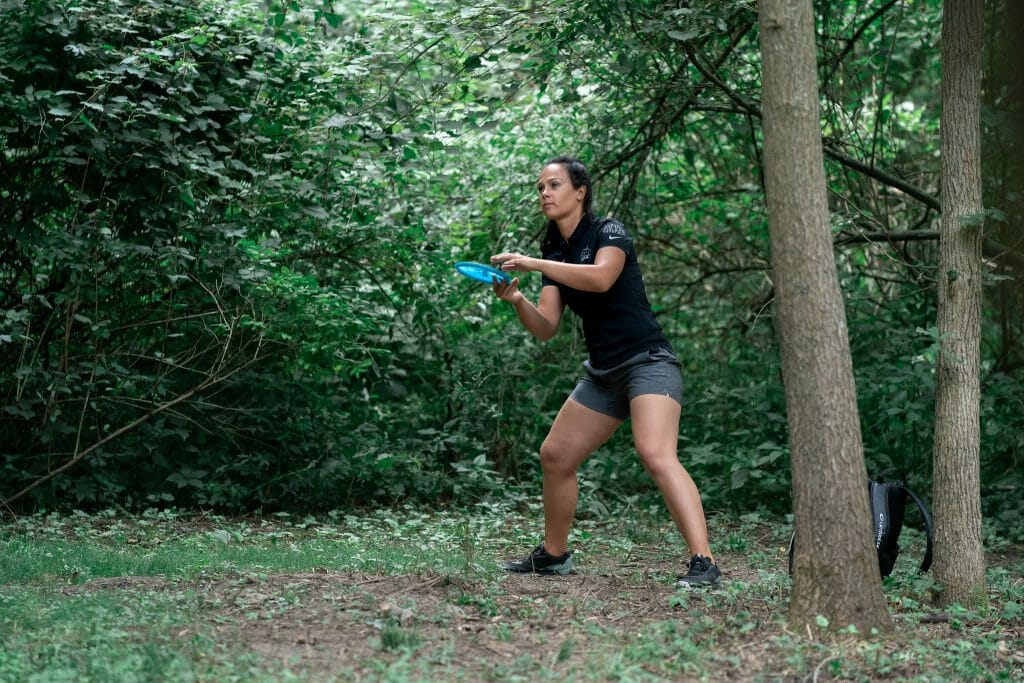 Ultiworld Disc Golf's coverage of the 2021 PDGA Pro World Championships is presented by Skybreed Discs, a top online retailer and preferred vendor of the 2021 Ledgestone Insurance Open, and Aria Discs, a new disc golf brand making discs designed for beginners.
It wasn't easy, but 2021 PDGA Pro Worlds will feature players from outside of the United States.
Despite saying last year that they "cannot in good conscience hold a PDGA World Championship that does not provide the opportunity for all of our members from around the world the ability to compete," the PDGA remained committed to holding this year's Pro Worlds, as well as other U.S.-based majors, even though travel restrictions due to the ongoing COVID-19 pandemic hampered many international hopefuls.
Some European Players Are Preparing to Jump Through Hoops to Play at Worlds
Next Tuesday, four players not based in America will tee off in Ogden to compete for a world title: Canadian Thomas Gilbert, and Estonians Kristin Tattar, Silver Lätt, and Albert Tamm. Gilbert has been touring in the States since the Las Vegas Challenge, but the Estonian trio required extra effort to arrive in Utah.
Currently, travelers from the European Schengen area — which includes disc golf hotbeds like Finland, Estonia, and Sweden — are prohibited from entering the United States. Players living in Europe have to spend 14 days outside of the Schengen area or other banned countries in order to be eligible to enter the U.S. However, even then, getting a visa could prove challenging — visa services are limited, although the ESTA program is available for Europeans.
Tamm opted to travel to Mexico to quarantine for 14 days before crossing the border into the U.S.; he arrived prior to the Portland Open, where he finished in a tie for 28th, and plans to stay on a mini-tour through The Preserve Championship the final weekend in July.
Tattar and Lätt opted to stay in Croatia for two weeks, as it is one of five European Union countries not in the Schengen area, before flying to the U.S. Like Tamm, they plan to stay on tour through the Preserve Championship and arrived in Utah on Monday. So far, all three Estonians have mentioned one key element that they are having to acclimate to.
"This heat is something what we are not used to," said Lätt. "We played a morning round [at the] Fort on Tuesday. It was so hot out there, Kristin almost passed out."
"I actually wasn't able to finish the morning round… I felt sick suddenly and had to lay down in the [shade] for some time," added Tattar. "I was super dizzy and saw dots in my eyes. So that was kind of scary. But after I ate and had a rest I felt better."
"The heat is kinda dry, so it is not the worst I would say," said Tamm. "Hydration is a big thing here."
While Tamm and Lätt  have the potential to perform well at the event, Tattar brings with her some extra motivation and mental weight. Tattar is one of seven women in the world rated 960 or higher. Two of the other seven, Finland's Eveliina Salonen and Henna Blomroos, were unable to make the trip to Utah for the event. Salonen finished second at the 2019 PDGA Pro Worlds and Blomroos fourth.
"I'm very sad that I'm the only one. I feel it shouldn't be that way," said Tattar, the 2019 USWDGC winner. "I have received a lot of messages [from] all around Europe with good wishes and cheering. And also there were a lot of Europeans involved who helped me and Silver get to the U.S. — staying in Croatia for two weeks and driving to Serbia after that. I do want to perform well, not only for me, but for all Europe. But I try not to over think. I know I just have to focus on my shots and making putts, not think about results."
Tamm said he doesn't feel any extra pressure as one of the few non-Americans at Pro Worlds, but echoes Tattar's sentiment.
"I have to say that support from back home has never been greater," said Tamm.
Other than the heat, the international players are looking forward to a week of Pro Worlds festivities. Tattar and Lätt will pair up for the Mixed Doubles event on Saturday, and Tamm will definitely be participating in some of the field events — "Distance, baby" — and maybe the Skillshot Challenge as well.
"It's nice out here, so far everything is good," said Lätt. "Except those discs we lost on a golf course."